Promoting your brand and promoting your products to a targeted audience can be difficult and costly. There are many ways to do this and all require a minimum investment of time, energy and often money . If you want to advertise on a platform such as Facebook Ads or Google Ads, it will be necessary to educate yourself and understand the ins and outs of these tools. There are many advantages, but also some disadvantages such as a large initial investment. The competition is tough and the prices of each appearance or click can sometimes be expensive. One of the solutions that you can favor to get started is towork with Instagram influencers .
Indeed, it is possible to appeal to influencers , with a more or less large audience. Do not necessarily think of people with millions of subscribers, it will probably bring a high investment cost. (Finally, if you can afford it, it's quite possible!)
Whether you have a small or a big budget, working with influencers can really be good for your brand awareness and image . This way of advertising is one of the most popular and can have a huge impact on your business . We have listed in this article the main advantages.

Getting known in a targeted market
Working with Instagram influencers can be very effective in getting you known to an audience that is likely to buy your products or services . However, this is only true if the work done upstream is serious. It is not enough to offer a partnership with a known influencer. There is a need for real in- depth research .
The first step, if you have not already done so, is to know your client avatar precisely . What do we mean by that? The customer avatar is your typical customer. In fact, when thinking about your product, you have to ask yourself who would be likely to buy it: age group, sex, type of profession, lifestyle, hobbies etc. So try to establish your typical customer.
Starting from this typical client, you will then have to be able to find the right influencers . Who are the personalities that your customer avatar likes to follow? What topics is he interested in and which Instagram influencers are interested in the same topics? This part is very important and yet far from obvious.
You can call on specialized agencies who can provide you with relevant influencers in your market. This comes at a cost, but you will normally have little chance of reaching out to bad influencers. You can also do the research yourself . To do this, use hashtags related to your market and find influential people in the field.
The influencer engagement rate
Pay attention not only to the number of subscribers you are interested in, but also to the engagement rate. A good engagement rate is between 5% and 10% . Beyond that, we consider that this is a very good engagement rate.
Tip for calculating an influencer's engagement rate :
Take 5 publications from the influencer you are interested in (neither too recent nor too old)
Add the number of comments and likes of these 5 publications.
Divide this number by 5, then the result by the number of subscribers.
Finally, multiply the result obtained by 100 to get the percentage.
Be aware that the more followers an influencer has, the more difficult it is to maintain a good engagement rate.
Working With Instagram Influencers: Great For Small Budgets
Depending on the size of your influencer's audience , you will be able to choose the method of remuneration of the latter. For some, simply sending the product in question may be enough, you will not even have to pay an extra penny. For others, it may be necessary to pay several hundred euros in advance.
Working with influencers allows you to choose your conditions since you have the choice between a large number of more or less influential people. Influencers with a large number of subscribers are reserved for people with a large budget to allocate to communication. If you have a small budget , don't worry, the choice of Instagram as your acquisition channel is also very interesting .
When you do not have a lot of resources, you should favor small influencers . Influencers with between 5K and 15K subscribers can usually promote your products for free , in exchange for the products in question.
Beyond that, you can negotiate with the influencer, a commission as a percentage of the turnover generated thanks to him. You will certainly experience some refusals, this is normal. We should not be discouraged.
Working with an Instagram influencer increases your credibility
One of the best things about using influencers is that their followers trust them and follow them for the content they share. Thus, if an influencer shares your product, it is because this product is of quality . He cannot commit and promote a poor quality product that would engage his own credibility .
Thus, its subscribers normally know that if this influencer promotes a product, it is that it must be of quality. As a result, as soon as subscribers hear about your brand, they will already have a positive premise . A good first impression contributes to a positive image of your brand and your products. Prospects who discover you through this biai are therefore more likely to buy from you than if they had discovered you via Facebook advertising for example.
When you work with an influencer, you use one of the 7 principles of persuasion described by Robert Cialdini in his famous book on marketing " Influence and Manipulation ", released in 1984 ( less than 10 euros on Amazon ). This principle is the principle of authority . The influencer is indeed someone who is very well followed for his knowledge or skills in a particular field (fashion, beauty, fitness, etc.). His followers trust him and the influencer has a certain authority via his influencer status.
Share value more than advertising
Today customers are more and more subject to advertising. Whether on television, on the Internet or via leaflets and advertising posters … We cannot escape it. The advantage of the influencer is that when the latter shows the benefits of a product, he does it more to share with his community .
Although the influencer often chooses to be honest with his subscribers and does not hide the commercial nature of certain publications, the advertisement is better received than an advertisement on the Instagram or Facebook news feed.
Subscribers are often happy with what influencers share and may be looking for good tips, for example. They receive sponsored publications or direct product promotions more easily than by other advertising methods.
The publications are seen by many as the value and sharing, not as mere advertisements.
Get useful links for your SEO
One of the secondary advantages, which one does not necessarily think of, is the impact on the natural referencing of the website to which the links that influencers share are redirected.
Links can be shared in stories or via posts. They are not necessarily useful directly, but bring people to your website. If users browse your store with interest, Google will take it into account for your natural referencing.
In addition, interested people can share their store on their side, via social networks. This will further create engagement and other interesting links for you.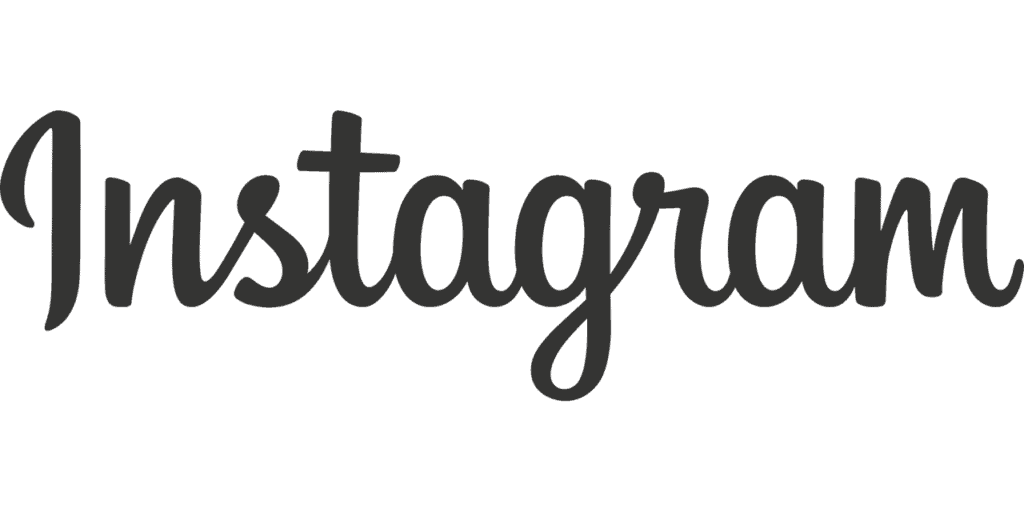 Work for the long term
Doing something with an Instagram influencer can be fruitful. It all depends on your desires and your goals, but it is interesting to think long term and not just create a craze for a day.
It is possible to work with an Instagram influencer for the long term . We advise you to test with one or more influencers, analyze the feedback and choose the one who could become your brand ambassador .
This is what the famous fitness clothing brand Gymshark did . This brand started without stock and quickly developed thanks to influencer marketing to become one of the major players in its market. The brand is now present among many fitness influencers. As a result, anyone who is a bodybuilding or fitness practitioner (and who uses Instagram!) Has necessarily heard of it!
With a good long-term marketing strategy, it is possible to compete with some major brands that may seem unreachable.
For further
You now have every reason to start an influencer marketing campaign for your brand . To end this article, here is a tip that may be very useful to you. Finding the right influencer is essential, but the return on investment can be diminished by a lack of communication or lack of experience (on your part or on the part of the influencer).
When you come into contact with an influencer, it is essential to negotiate the financial aspects of your collaboration, but also the operational aspects . By operational, we mean the way the product will be presented at the hearing. Consider, for example, addressing the following topics:
Number of appearances on the influencer thread
Number of appearances in stories
Advantages to highlight
Keywords to use
If you have questions about influencer marketing and would like to interact with entrepreneurs who have already used influencers, don't hesitate to join us on the Facebook group !
You will also like: