If you ask yourself this question, it means that you are aware that you have satisfactory content on your website but that you have difficulty gaining positions in the SERPs.
To reach the top of the search results, you will need backlinks. So, how to generate backlinks?
Backlinks: What is it?
Generate backlinks, ok, but what is it?
To answer this question, let's go into real life. Without the internet, what made, or did you find, an answer to your question?
Whether it's looking for a good restaurant or a hairdresser in your city, how did you get the information to answer your query?
Either by asking your entourage or an individual crossed on the street: this is how search engines work today. Either by asking a person of authority or by finding a flyer in a local business: what schematizes the functioning of the links.
To go further in our example, if one compiles all the results that one would have received, there would be a weighting. Indeed, one would tend to give more importance to a response delivered by a person of authority rather than a passerby or a simple flyer. Everything is a question of legitimacy and perception of it. You have just made a journey in the skin of Google.
On the internet, the principle is the same. The backlink is a link that comes from another site to yours. All links are not equal, far from it. If a link pointing to your site comes from a strange blog, designed just a few hours ago and whose theme and language are not the same as your blog, the link will be worth nothing. On the other hand, if it is the Journal N ° 1 of your region that recommends you in an article, the backlink will be highly appreciated by the search engine robots.
What are the different types of Backlinks?
Specifically, there are 4 major families of backlinks. In the idea of generating backlinks, all tracks are to explore. However, do not abuse any of them.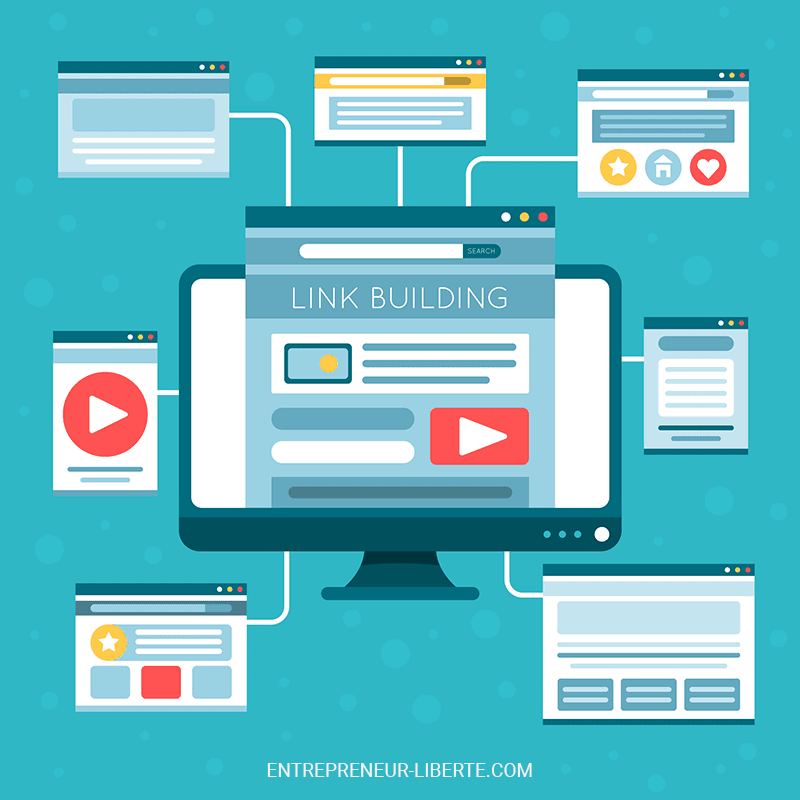 The different types of Backlinks are:
Directories: 15 years ago, when one wanted to position one's website in the best positions of the search results, the various directories available to retrieve a link were explored. Somehow ! In the meantime, Google has become smarter and categorized this technique as counterproductive. What is true. There remain some relevant directories, especially those that include local initiatives or related to your niche.
Brand Quotes: To generate this type of backlinks, one must begin to be known and recognized. Generally, innovative companies or start-ups do not have too much trouble getting them when their concept is really innovative.
Enhanced existing content: The idea behind this category is to consolidate all existing content on websites into articles that deal with an in-depth topic. Thus, you will be cited among other brands / blogs / products, but the article is probably authoritative in its sector. Beautiful well-argued resource pages can also benefit from good results when you do not abuse.
The content created by the brand such as invited articles or link purchases. The results are generally extremely mixed. A well placed guest item, however, will have the power to bring traffic. Backlink + traffic + low bounce rate and long visit time on your site = success (simply).
How to generate backlinks easily in 3 steps
There is one step that we will not speak voluntarily here: the purchase of links on bizarre blogs. Do not do it, you will save yourself a penalty.
Step one: Think about your linking strategy from the start.
Indeed, if you already know that you want to appear as high as possible in the results of Google, perform a preparatory work will allow you to sit your bases.
Start by looking for the main keywords of your industry, market or niche. These keywords will help you identify high value content opportunities.
Two tools that we particularly like to search for keywords :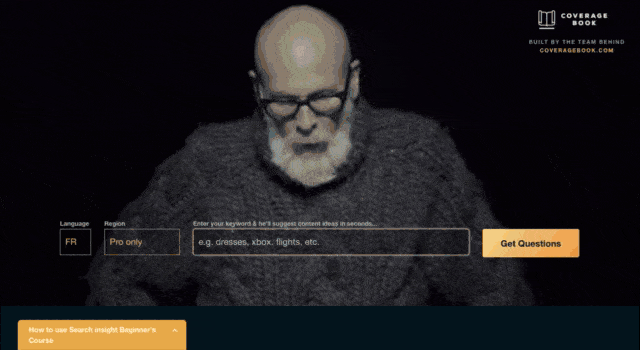 Step Two: Create High Quality Content
Needless to say. If you create average content, of lower quality than what is already on the internet, no one will want to link to your website.
When you create an article, think of two types of people: those who will read it, and those who will recommend it on their website / blogs / social networks.
To make your future interlocutors want to link to your website, your content must be sexy. Writing a large block of 3000 words in an approximate synthax and filled with spelling errors is therefore not appropriate.
To put all the odds on your side, there is content that is more Link-friendly than others :
Infographics
Pictures / quotes
The lists
Books, ebooks, guide, white papers
The tutorials
Interviews, podcast
Video content
Case studies and analyzes
etc …
All the above mentioned contents are generally perceived as vectors of quality, and we will like to recommend them.
Third step: Who to contact to generate backlinks?
Now that you've created your compelling content, the work is just beginning. It's time to promote your article.
We already talked about it earlier on this blog, one of the techniques to easily generate backlinks is to identify dead links in a page that deals with your subject. You are reminded of the tool to use : Check My Links
Beyond that, identify with SEM Rush the websites that are the best ranker on the specific query of the article, or related topics. For example, if you have just written a mega-article on "What to do / what to see in Baie de Somme?", Target the sites of tourist offices.
From now on, it is up to you to demonstrate your persuasive capacity by directly contacting the webmasters of the sites that you have identified. Know that they owe you nothing. So, avoid coming on your big horses, and instead opt for a relationship over time.
If this is your first time contacting someone, you will need to prove that the link you are asking them to add to their website is relevant and will add value to their audience. It's a tedious job, but over the course of the month you'll get a number of links that will count in the Google algorithm, and your positions will be rewarded.
---
Still on the subject of SEO, you will probably like the following articles :