Do you have an e-commerce site and need to update it regularly to increase your traffic and attract visitors? For this, you need to write articles with high added value. You wonder if you should hire a web editor, especially since you think you are in the best position to explain what you are doing and that you do not particularly want to delegate this part of the work. You would be wrong to deprive yourself of the services of a professional, because his intervention could be more than advantageous for you. Let's take a look at why you should use it and what benefits you could get from it.
# 1 Because your time is precious
Your e-commerce site takes you time and the days are not extensible. Hiring a web editor to write articles with high added value that you will publish on your site will save you precious time. The web editor knows all the tricks of the trade and has the tools to write optimized articles faster than you would. Searching for titles, keywords, optimizing your articles, integration and layout on your site are all part of what you can delegate to a professional.
In addition, depending on the collaboration that you have with him, he can be a force for proposals and submit topics related to your site, in order to gain visibility, improve your SEO and acquire new customers. All this time that you will not spend making your site even more efficient, all this energy that you will save by not cutting your hair in four trying to do a job that is not yours, you can dedicate them to do what you do best: manage your e-commerce store.
# 2 Because your spelling may have some gaps
One of the skills of a web writer is to know how to write without making spelling or grammar mistakes. Have you ever read blog posts containing mistakes? If yes, what was your writing? For some Internet users, the quality of the spelling does not matter much and they do not take rigor to read poorly written texts as long as the content brings them the information they have come to find. But for other readers, it's the opposite. Reading can be tedious and many skip before they finish reading the article, even if the ideas are very good and the information relevant.
Your online reputation really needs to be taken seriously if you want to be taken seriously. This goes of course through good products or services that you offer, but also through quality and relevant content. Do not neglect this aspect!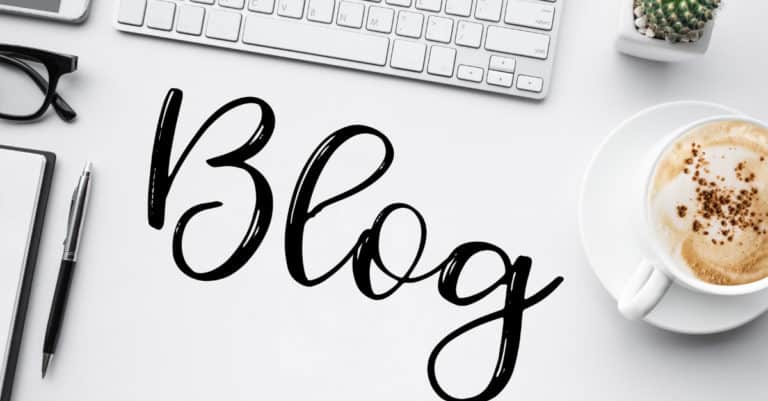 # 3 Because your site must publish articles regularly
Posting articles with high added value on your e-commerce site is good, but publishing irregularly is much less effective for your visibility, even useless. Your content must be published at regular intervals, in order to maintain the loyalty of your readers. Rather, judge: if you subscribe to a magazine and it ceases to be published for 3 months for one reason or another, what are you going to do? Is it a safe bet that you will turn to a competing magazine which is in full swing? Well, it's the same for your site. If you want to get the full attention of your readership, you should avoid gaps between each publication.
In addition, a site which publishes contents with too irregular interval does not really like Google. Your collaboration with a web editor will allow you to establish a content strategy that will help you increase your natural referencing.
# 4 Because it is a profession in its own right
Writing for the web is perhaps a relatively recent profession, but it is a profession in its own right, with its codes, its practices, its technical constraints to know. Even if you enjoy writing and are good at getting messages across, you may not be familiar with all of the intricacies of this business. You probably don't have the tools used by writing professionals either.
The web editor is able to deal with a multitude of subjects, he knows how to find the right information, he is able to swallow miles of text and then synthesize it and make it a single text. He knows how to write both product sheets and web pages. It is able to create internal mesh. He knows how to vary the tone and style according to the needs of his client.
Writing for the web is not just blackening a sheet by inserting here and there a few keywords that will guarantee you good SEO. It's good, but it's far from enough. Above all, you need to bring relevant content that will appeal to your readers and that can be shared so that your visibility soars.
# 5 Because the web editor knows SEO perfectly
Being among the top results of search engines is everyone's dream. The work is difficult because it takes into account the value and relevance of the articles, but also of the competing texts. The web writing professional is able to write SEO-optimized content so that your site or blog becomes more visible and is better positioned in search engines. It will provide you with perfectly structured texts, written to be read by humans, but taken into account by the famous "bots", Google robots that scan pages and pages of sites all day long.
It is thanks to his perfect knowledge of SEO that the web editor will publish articles on your site that will allow you to acquire new readers that you can convert into customers and thus gain new market share.
Where to find a copywriter for your e-commerce site?
Do you have an e-commerce site? What strategy have you adopted to produce content? Have you hired a freelance web writer or do you manage it yourself? Tell us everything in comment or on our Facebook group , we are curious to know.
You will also like: