To date, there are tens of thousands of themes to install on your e-commerce site. The themes are often very uneven in terms of performance, wealth of options or even aesthetics. In general, choosing a free theme may be enough for launching a store. However, when it comes to professionalizing it, it is unfortunately a false economy.
How can you be sure you are making the right choice? Towards which theme should you go for your Shopify? What are the best Shopify Themes at the moment? We have selected for you 5 of the best Shopify themes of the moment, all for less than € 100. All these themes are also highly recommended for their propensity to explode your conversion rates, but also for the richness of their support if you do not want to waste time on their configuration.
Shall we follow each other?
# 1 – Wokiee
Wokiee is a perfect theme for launching a powerful and professional Shopify store. There is literally something for all tastes and all types of products, from fashion to high-tech.
In terms of performance, the theme is quite remarkable with scores obtained of 81/100 for its mobile speed.
Theme Shopify particularly appreciated by the community, it has the advantage of offering a rich documentation composed of video tutorials, which makes it accessible even to beginners.
We particularly like the quality of support provided by P-Themes, which answers all questions in record time. We are also fans of the loading speed of all pages, despite the fact that there are many variations, these do not weigh down the content!
Wokiee theme features
43 Home page templates
Many thematic "skins"
Templates for single product shops
8 product page templates
Countless configurations for your header
Rich Snippet tool
Optimized gateway to Instagram
etc …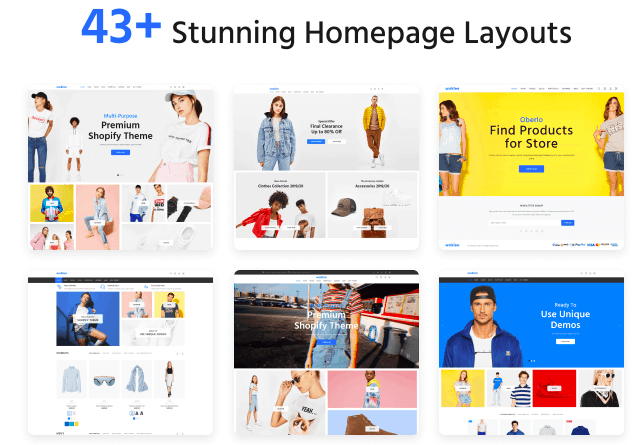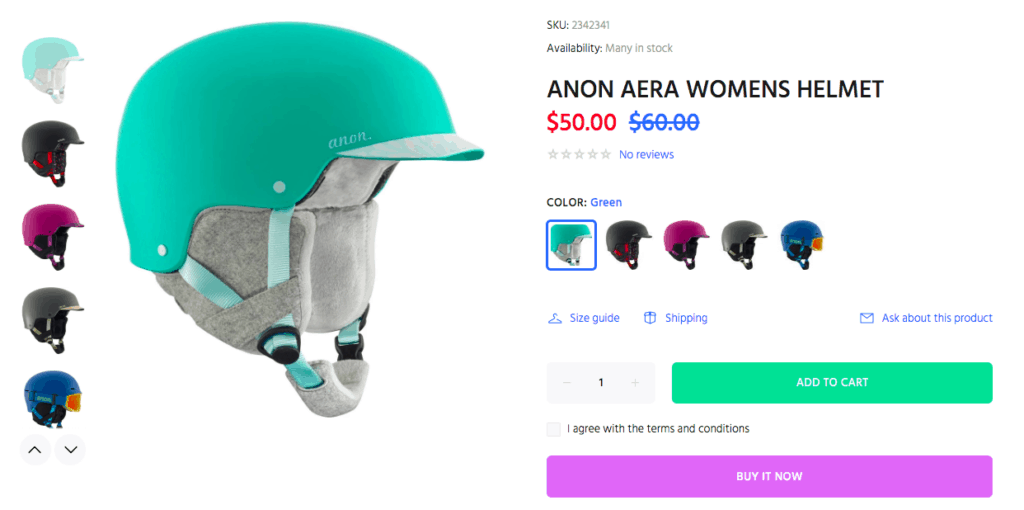 Example of sites created on Wokiee
Price
$ 60 – Regular License . The price includes 6 months of support from P-Themes as well as future updates.
# 2 – Fastor: Multipurpose theme for Shopify
Like the shopify themes selected in this article, Fastor comes with a whole bunch of demos ready to be imported to launch its shop quickly and without too much headache on the design. So, you can download one of the available templates, and customize it to create your shop according to your taste and your graphic charter.
Fastor theme features
47 Demos
GDPR compatible
Perfectly compatible with Oberlo
Currency automatically changed according to the origin of the user
"Additional sales" option and creation of sales by lot
Facebook Chatbot compatible
3D management for products
Facebook timeline covers available
Large number of pop-ups available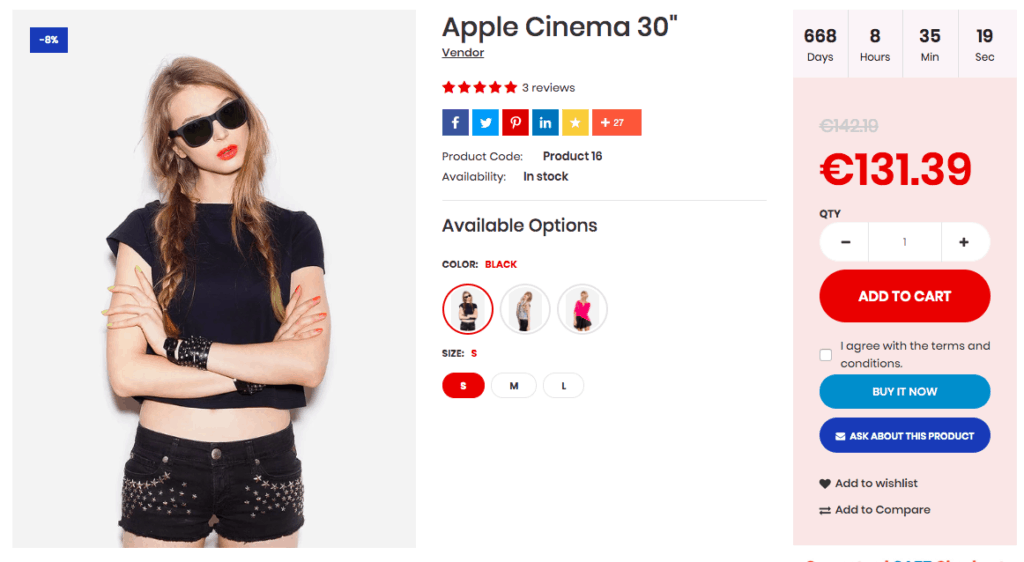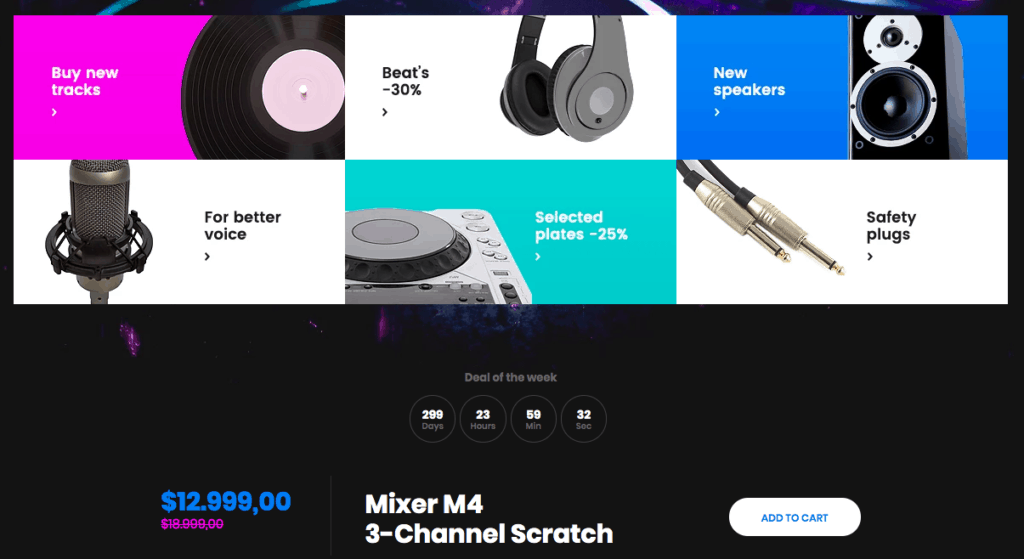 Price
$ 49 – Regular License . The price includes 6 months of support from P-Themes as well as future updates.
# 3 – Electro: the High-Tech and Digital themel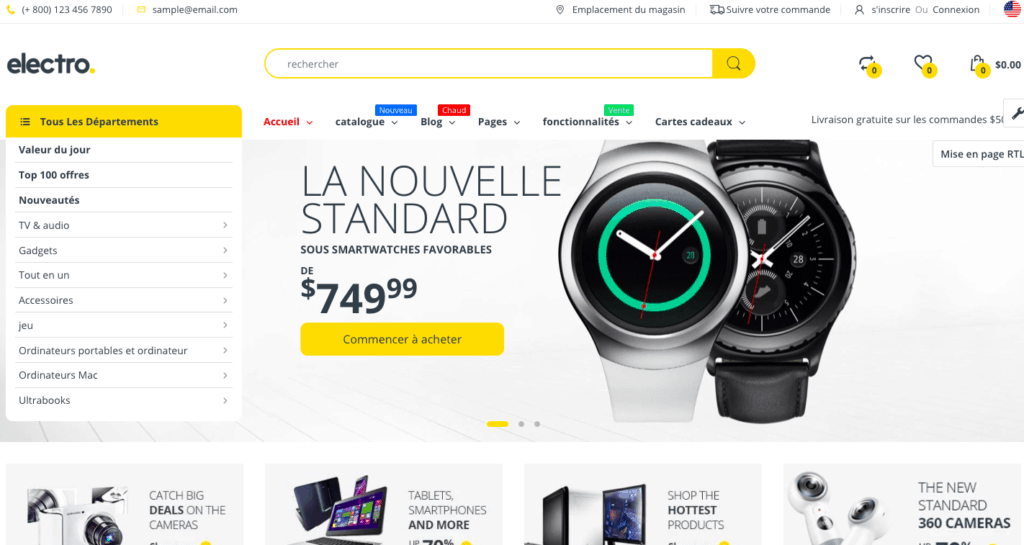 Among the best Shopify themes, we have to cite this one. Electro is sort of THE reference for high-tech and electronic themes for Shopify. At times, we find it in common with the Fnac website, particularly in terms of the many additional sales options offered.
Overall rating: 4.87 / 5 and more than 130 ratings given. Electro builds on the promise that you don't have to touch a line of code to get the most out of your theme.
For our part, we particularly love the mobile version of the theme, which we find absolutely sublime!
Electro theme features
Full-width images, aesthetics are emphasized
Lazy-load option: faster page loading
Integration of icons, many fonts
Multilingual and multi-currency management
Catalog mode
A lot of design for the header
GDPR management
Compatible with Mailchimp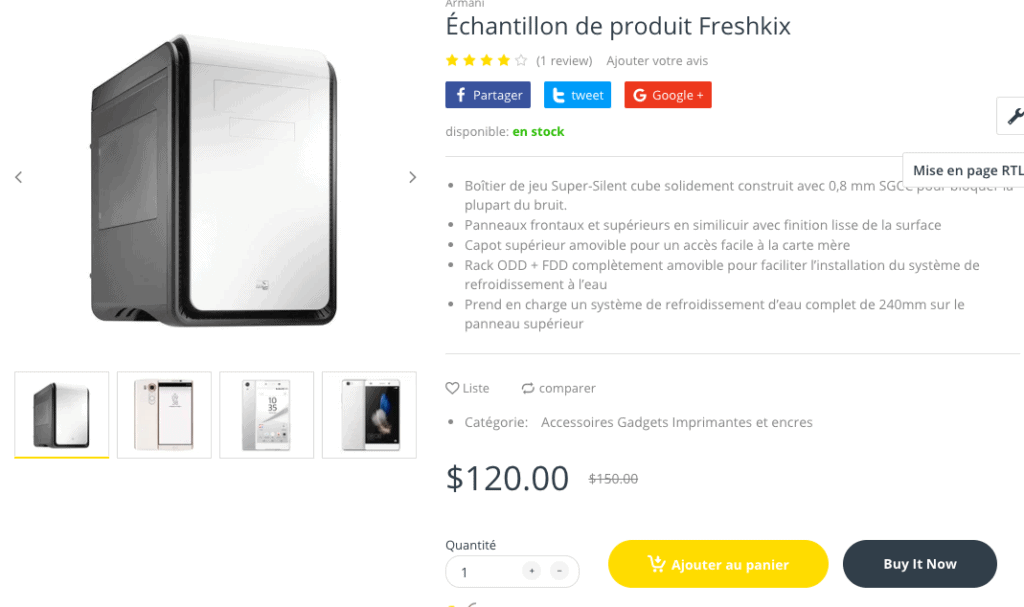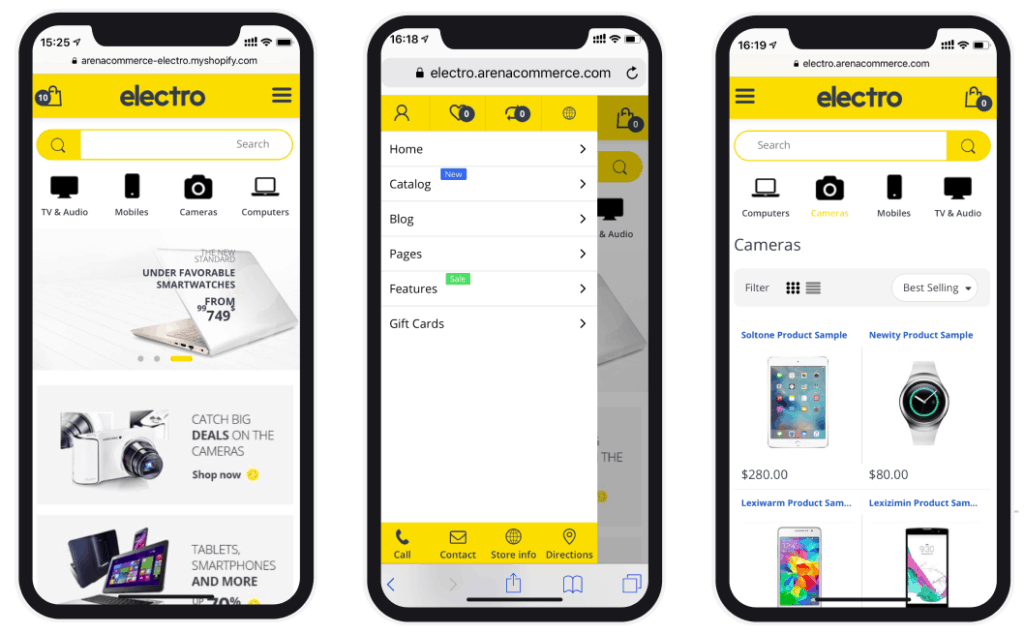 Price
$ 59 – Regular License . The price includes 6 months of support from P-Themes as well as future updates.
# 4: Ella: the best selling Shopify theme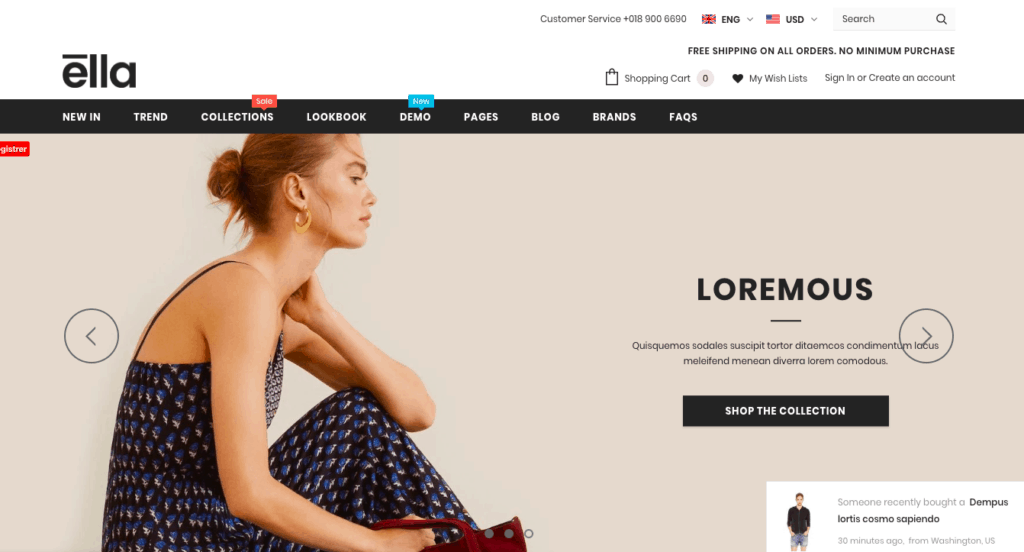 On Themeforest, Ella is neither more nor less than the best-selling theme. At the time of writing, the theme has already sold 10,667 times. The feedback is at the very least laudatory: an average rating of 4.78 / 5 with more than 400 feedback.
Ella is a Shopify theme all in one with multiple templates in many different styles. Thanks to this wealth of databases, it is possible to create an online store in any field. Many children's themes further enrich the offer, with turnkey templates.
It is a particularly aesthetically neat theme: a UX-oriented design allowing to optimize its sales potential. Its mobile version is no less pleasant to navigate, which also optimizes its SEO performance
Ella theme features
Over 15 home page templates
7 templates for the "Categories" pages
9 product page templates
Several templates for the Blog section
Integration of Google Fonts
Built with CSS3 / Html 5 / Boostrap 4.X
Includes Google Rich Snippets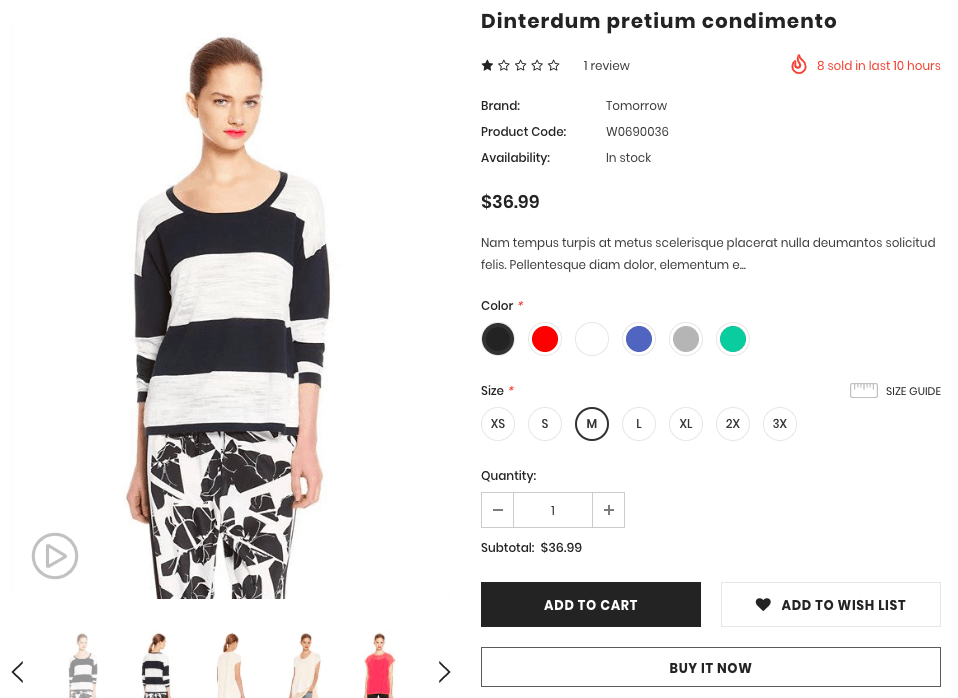 Example of sites created on the Shopify Ella template
Price
$ 59 – Regular License . The price includes 6 months of support from HaloThemes as well as future updates.
# 5: Everything: The largest choice of Shopify templates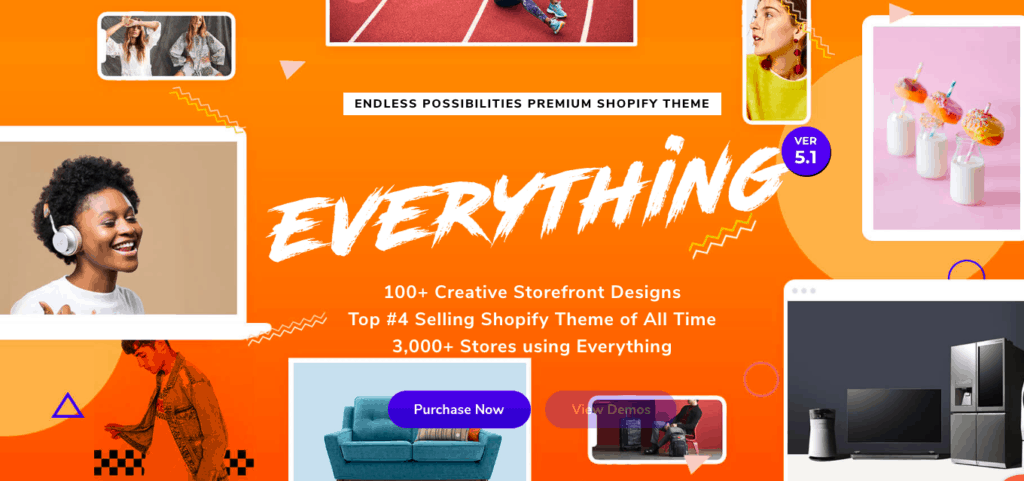 With an overall rating of 4.84 / 5 out of a total of 136 reviews, Everything is one of the best Shopify themes of the moment. No wonder it was downloaded more than 1000 times on the ThemeForest site and therefore the 4th of all time.
Everything is THE most comprehensive theme on our list. Hang in there: no less than 100 turnkey shop templates, in every field imaginable. Indeed, from lingerie to gaming, from sport to high tech via jewelry or ready-to-wear: absolutely everyone will easily find what they are looking for.
An advantage worth mentioning: customer service is extremely responsive to questions!
Features of the Shopify "Everything" Theme
100 turnkey template designs on each theme
130 different home pages
A modern and dynamic mega menu
All possible configuration options
Google typographies
Social media buttons
Possibility to make Wishlists, filters, etc …
Management of different currencies, different languages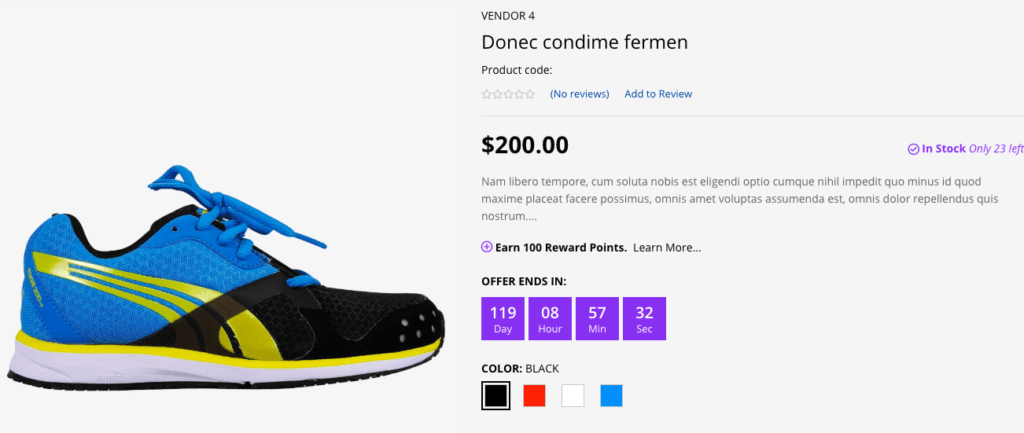 Price
$ 69 – Regular License . The price includes 6 months of support from P-Themes as well as future updates.
---
To go further, check out our following articles to learn all about Shopify: