Here you are: you just devote yourself body and soul in the creation of your website and in writing your first blog post. Your content is enriched with deep research, screenshots and illustrations, concrete examples. You just have to wait for the visitors you say?
Error.
In fact, it's up to you to show people what you've just achieved. How to go about it ? What to do after posting your first blog post ? How to promote an post ? We bring you some answers below.
Before publishing your article
Some last small adjustments are expected before the publication of your article on your blog. Indeed, much of the success of an article is played before its publication
Au moment de la rédaction
You have chosen the subject that you will treat in the article? If you have not determined the keywords on which you want to position yourself, now is the time to do so to validate your article project.
To do this, the best tools for finding keywords is SEM Rush. It is an extremely powerful tool that allows not only to analyze its visibility (which in our case is not yet necessary), but also to spy on its direct competitors: pages that attract the most traffic, links Incoming, used keywords, etc …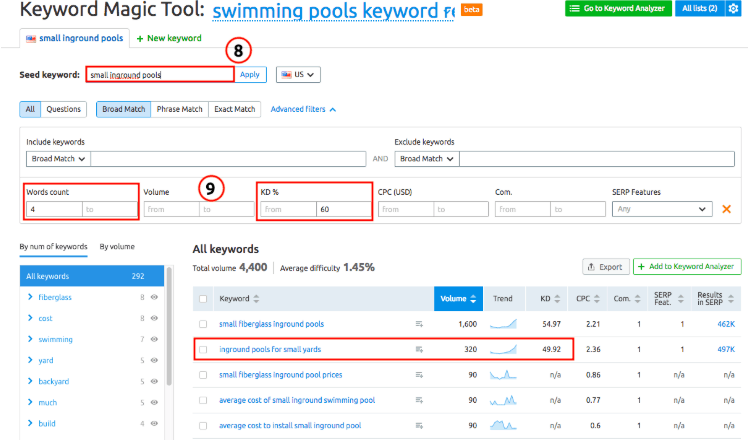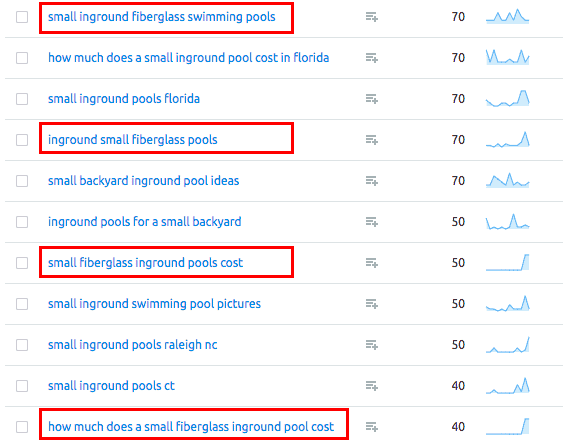 Open an Excel or Google Sheet, and place the keywords that caught your attention. This will be the bedrock of your editorial content for the coming weeks.
Do better than what already exists
Your keywords are selected? Type them in Google and open the first 3 or 4 results of the SERP.
Quite often, the links you have opened are already relatively strong in terms of content. But since you arrive after, you have no choice but to do better!
Small bonus : always end your content with an opening. You are advised to ask a question that your future readers would like to answer.
After posting your first blog post
Relay it on social networks
Well, it's B-A-BA. However, it is a question of doing it well.
The main idea is to focus on the basics right from the start: make yourself a page or profile on the main social networks that interest you. Try to make a branding that will make you recognize.
Facebook : that's what comes to our mind first. On Facebook, remember to post the article on your profile, your page, but try to go further by sharing the content in groups for which it would be relevant. It is a technique to be practiced sparingly since it is not very appreciated by group administrators. Little trick, if you quote an influential person or a brand, tag it in your publication.
Twitter : This is a great tool for acquiring traffic … when one manages to use the good hashtags, the relevant hook and when its content touches the typology of Internet users on Twitter. If your blog is about Internet, Tech, SEO, Travel or Personal Development, go for it. Apart from that, you can test, but do not waste too much time or energy on it.
Linkedin : the perfect network to establish its legitimacy on a subject. If your article brings expertise on a subject, share it as soon as possible on Linkedin by working on a small intro. Then, share with those who will comment on your publication to build your audience.
Instagram : according to us, Instagram brings relevance if you have a large audience and you have unlocked the function "Swipe Up". Apart from that, it is difficult to relay an article since your link can only be in your bio …
Pinterest : We never think about it. Yet in a lot of areas Pinterest brings tremendous traffic to blogs. The areas of travel, cooking or DIY are the themes to focus.
Comment on other blogs
As much to say it immediately, this technique has its followers and its opponents. Since we do not discuss the SEO aspect of your article here, we will take our adept cap.
Your article offers quality (a lot of quality). What is wrong with commenting on other blogs that speak on the same subject, or related topics, to bring your point of view, whether it is going in the same direction or not. Obviously, if you spread each article of your link, needless to say, it will be extremely badly perceived and absolutely counterproductive. On the other hand, if you have insightful comments and a vision that moves the debate forward, you will have everything to gain.
Write to people live
Writing one-to-one to one's interlocutor is much more engaging. On the other hand, you commit your direct legitimacy to the recommendation you make to your interlocutor. Somehow, it's like asking for a little service. For his part, he will not want to disappoint you or give you the impression that he is snubbing you, and will commit to return you, if only out of politeness.
An excellent idea to adopt when you want to publish your first article on your blog: make a list of emails from people to whom you could share it.
Obviously, this list will be thin at the beginning, but you will embellish it with the time. To send your first e-mails, think of the people with whom you have worked and collaborated in the past. This may be in the professional sphere but also go back to your studies. Generally, your former teachers have a wide network and like to share the work of the students they had under their supervision a few years ago.
Finally, if you are certain that your content is qualitative and that it can bring great value to its readers, do not hesitate to contact influential people live. It has never been easier to write live to a decision maker. Share your article, let know that you are an expert in the field. Tie the conversation. Influential people often have dozens of people following them: imagine how much visibility this would bring to your article? Moreover, by forming sincere links with these influential people, it will help you to get your first backlinks
---
On your side, do you have a blog? Did you encounter any difficulties in acquiring your first visitors? What did you do after posting your first article?