That's it, you finally get started! The desire to do business is there and you have discovered a business model that seems ideal for beginners: dropshipping. This business model is often seen as a short-term business, easy to set up and bringing quick results. As a result, many aspects of the profession (however very important) are unfortunately not taken into account. Here are 11 mistakes to avoid in dropshipping, examples not to be followed if you want to get started in good conditions.
#1 Not having a sufficient budget
Dropshipping seems to be a perfect business model to start with few resources. We see stories every day on social networks of young people who have succeeded quickly with almost 0 € in their pocket. There are certainly a few lucky people who manage to pull out of the game quickly.
However, it is a safe bet that they had to borrow money from those around them at some point. Between the fixed costs for the creation of their shop, the advertisements, the purchase of the products, without counting the delay of reception of the payments (on Stripe) which can go up to 7 days… As much to say it to you, it is necessary to plan a good working capital!
How much do you need to get started? It depends on many things. Some will tell you 100 €, others 2000 €. The truth is surely in the middle. You can read our article on How much money does it take to get started in DropShipping?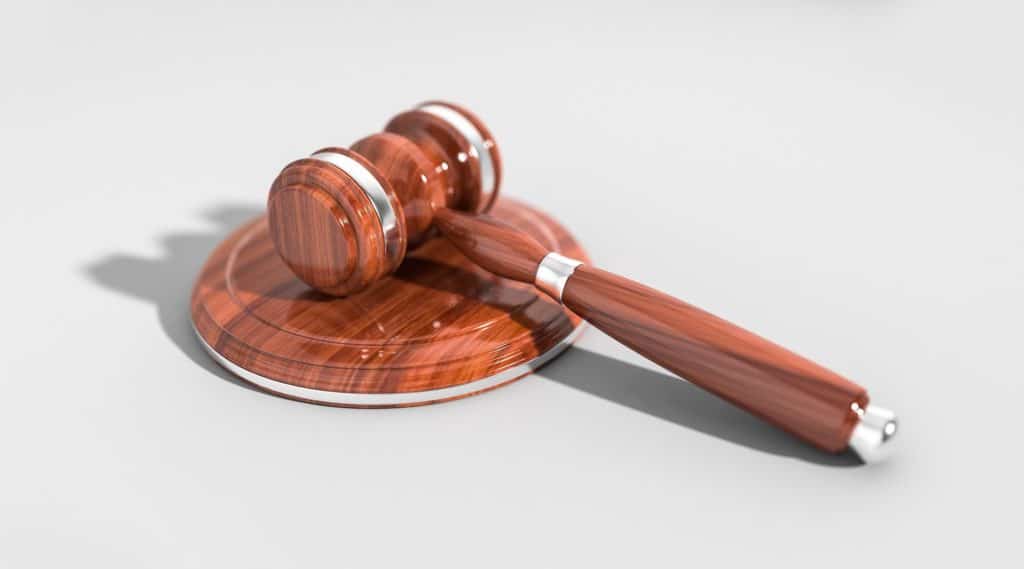 #2 Abandon the legal aspect
Many influencers, dropshipping specialists, will tell you that it is not necessary to bother with the legal "details", at least at the beginning.
Think again ! Before getting started, it is essential to be informed and clearly understand the laws and rules that surround the e-commerce business. This will avoid unpleasant surprises.
Declare yourself a micro-entrepreneur as soon as possible: it costs you nothing and you will be in good standing! You must be declared at the first sale!
Remember to add all the legal notices and essential pages on your shop (return and refund policies, etc.). This is not to bother you, on the contrary … All this will be useful for you to protect yourself in a dispute with a dissatisfied customer for example. You can do this by following the example of other stores in your sector or by calling on a specialist if your initial budget allows.
Find out about customs fees when you import goods into France and think about import VAT. If you don't take these charges into account from the start, you can quickly run into profitability problems.
#3 Copy the site of another e-merchant
This could have been part of the previous points since stealing someone else's work can obviously be reprehensible.
But without even talking about this legal aspect, it is obvious that one does not succeed in this way. You will not learn anything by doing this. The competitor who created his shop studied his market, he knows it by heart and knows how to adapt his speech to a particular audience. Besides, it probably targets one or more social media audience (s) that you don't know. His brand may already be an authority on its market, you may be quickly unmasked … Anyway, I think you get the idea!
#4 Sell unlicensed branded products
Again, you risk big problems by reselling branded products without authorization. Worse still: those found on Aliexpress are not real branded products in 99% of cases, but counterfeits. Do not risk these kinds of practices.
#5 Being too "short-termist"
When we think of Dropshipping, we can easily imagine a business that will save us a lot of money easily and quickly. In some cases this is possible, but as much to tell you, it is rather rare. When you start your dropshipping business, prefer a long-term vision.
Try to create a real brand image, to highlight an identity that will differentiate you from the competition, customers / prospects will remember you and come back. Also, think about optimizing the structure of your store and its content to increase in search engine results (train yourself in SEO from the start!).
#6 Neglecting his shop
Your store is your storefront. Imagine entering a messy physical store, poorly maintained and with sellers who do not speak good French or do not tell you enough about the product that interests you. Will it give you confidence and the urge to buy? Not sure.
Neglecting the professional aspect of your e-commerce store is one of the mistakes to avoid in dropshipping. Do your best to make your store attractive and pleasant to browse. Do not neglect spelling and grammar, it can really scare off your prospects. You really have to make your shop give confidence. Feel free to delegate certain aspects of your store and have all of its content proofread by other people.
#7 Don't know your client avatar
Defining your client avatar, or typical client, is essential. To sell, you have to touch and know how to speak to your potential customer. Do you know his age range and his favorite activities? What is their favorite social network?
You have to ask yourself the right questions in order to be sure of targeting the people most likely to buy and especially of knowing how to sell your product to them. The speech and copywriting of your product sheet must be thought out for this customer avatar.
#8 Do not order your product
One of the mistakes to avoid in dropshipping that many beginners make is not to order their product.
So yes, when we find an idea for a product we want to test it as soon as possible. However, it is imperative to order your product from its supplier before even thinking of creating your shop. Why ? It's simple:
You will be able to verify the seriousness of your supplier: responsiveness, processing time, shipping and delivery.
You will be able to check the quality of the product: quality of the materials, dimensions and colors identical to the description and the product images, proper functioning…
You will be able to describe and praise the merits of your product more easily once you have it in your hands.
By being considerate and ordering your product before marketing it, you will avoid too many complaints and customer returns that could cost you dearly.
#9 Leaving after-sales service and email marketing
Leaving Service and Email Marketing Speaking of customer feedback, here is another point that should not be overlooked: Service. It's not the most exciting part of dropshipping and yet you have to spend time with it, or delegate it.
In any case, do not abandon your customers to their fate after the order is placed. Especially in general, if you go through Aliexpress, the delivery time is long and customers can get impatient, or just wonder if they will receive their package one day. The more you take care of your customers, the more likely they are to return to your store. They may also speak well of your brand to those around them, who knows?
Also, remember that when you make a sale, you get an email address. This email address has value since the person knows you, he already trusted you by ordering from your home. It is essential to think about an email marketing strategy to increase the lifetime value of your customers. Think about it!
#10 To think that we have nothing more to learn
Even after spending months and years working on e-commerce stores and promoting its products, you should always keep a close eye on new products, new ways of doing things and new tools. A good entrepreneur is someone who never stops learning. Dropshipping is evolving, be open-minded and ready to constantly acquire new knowledge.
#11 To abandon
The last mistake to avoid in dropshipping (and entrepreneurship in general) is abandonment. You may feel discouraged from working over and over again. We open a new store, we test new products and new advertisements, yet we fail to harvest as much fruit as we would like. The idea of giving up and moving on is tempting. This is where we must persevere!
And you, what are the mistakes you could have avoided? Tell us in the comments or on our Facebook group.
You will also like :