You want to stop working to live a more fulfilling life. You no longer want this life that most people accept without question: the famous "metro, job, dodo". It is for this reason that you are thinking about changing your life. You have thought about it and have started to find out. Today, you are looking for a real financial strategy to stop working .
Know that different solutions are available to you. You will have to choose according to different criteria. Perhaps you already have an attraction for a particular field, such as the stock market or real estate. Before deciding on a particular strategy, you need to put in place a specific plan . This aims to take stock of your current financial situation and whether the environment in which you currently live is in line with your new ambitions. This preparation step is essential to establish the right strategy.
Preparing to stop working
It is important to prepare well for your new business. You need to know where you are coming from by accurately analyzing your current financial situation . Also, you will have to think about your goal : do you want to earn a large sum of money or receive a regular income?
You should also know that the path will normally be long. During this course, you will encounter difficulties and obstacles which should not make you lose sight of your goal or encourage you to give up. You will need to demonstrate flawless motivation .
Take stock of your current financial situation
Before starting any project, it is essential to take stock of your current financial situation. Knowing what your money is going into and understanding all of your expenses will help you keep it under control . This is necessary in order to develop your new financial strategy to stop working.
Are you a spendthrift? Make an accurate list of all your expenses . Opposite each of them, indicate whether it is essential or optional. For all optional expenses, you can find solutions to spend less or completely withdraw this expense.
If you have debts, try to pay them off as soon as possible. You will begin your journey towards financial freedom more serenely. Above all, do not take out any consumer credit. Be aware that if you have the idea of ​​investing in real estate, it will be easier if you do not already have credit for your personal accommodation.
For some projects, it will be necessary to have start-up capital , if only to train you. Do not hesitate to work a few overtime hours if you are unable to lower your expenses enough to save as quickly as you want.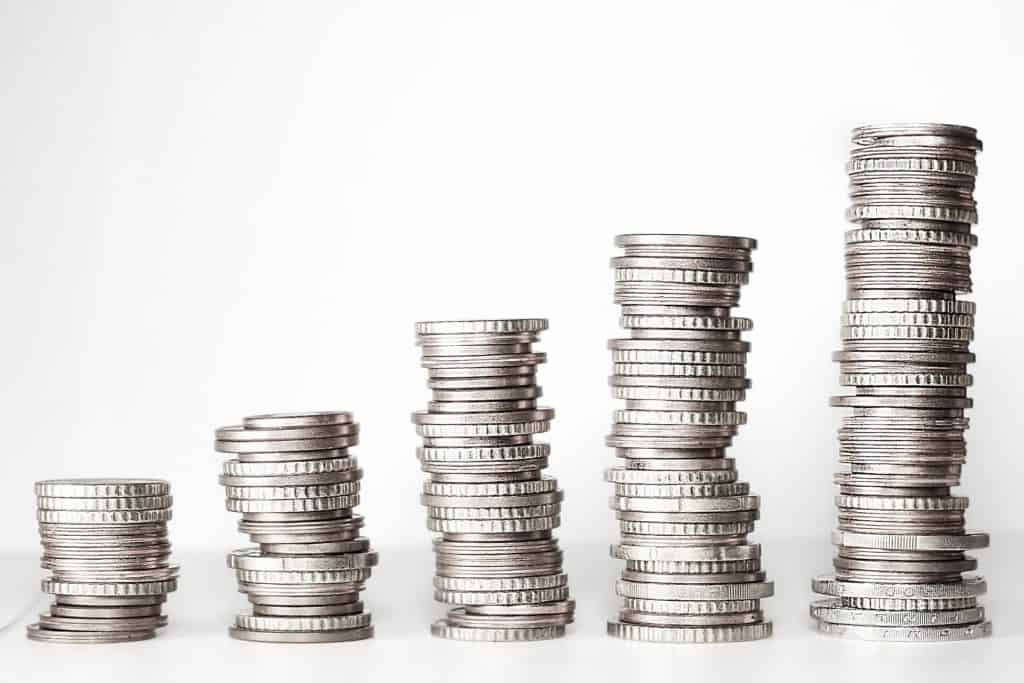 Financial strategy to stop working: the keys
The road to financial independence is generally long. One of the keys is why you want to stop working . Finding your "why" is really important. This specific reason will allow you not to give up on the way. And yes, you will have to succeed in staying focused on the reason for your approach . Is it to really enjoy your family, to travel as you see fit? You will also need to set clear and specific goals to build your strategy. Various elements will help you to have the motivation necessary for your financial freedom.
The mindset
The only way to fail is to give up . It is a common idea among entrepreneurs. To understand and accept it, it is essential to have the right frame of mind . You have to be convinced that you will reach your goal. You must therefore make every effort to follow your strategy at best and not give up, even if obstacles arise. Only people who have not been to the end will not succeed. It is the state of mind in which you must be in order to begin the financial strategy that will allow you to stop working.
The entourage
The problem when you have a different vision from the majority of people , is that you can come up against misunderstanding and above all, discouragement. When you present your project to your loved ones, some may be happy for you and encourage you, even help you.
But expect many questions and a lack of support . Deciding to undertake and having an ambitious project can be favorable to many critics. Even unwittingly, some of your loved ones could destabilize you and prevent you from succeeding. They don't believe it. As a result, you will have the opportunity to hear these types of remarks:
"You wouldn't know if you could make money without working"
"The stock market is too complicated"
"Real estate is no longer profitable…"
Often, these are preconceived ideas and phrases that are repeated without having learned more about the subject. And therein lies the difference between you and them. You are taking the time today to take note of all the possibilities available to you . You know that it is possible to develop a financial strategy to stop working and you will train yourself to reach your goal.
Do not hesitate to surround yourself with people who have the same frame of mind as you and the same desire. Join Facebook groups and participate in meetings, for example!
Training
Training is the second really important element after the state of mind. Once you have chosen which of the sectors below you want to head to, it is time to learn about the subject in question. Do not expect to succeed without learning from those who have already done so. Fortunately, the internet provides you with all the necessary knowledge . You can learn through blogs, videos on Youtube or podcasts, without forgetting of course, books.
You have to invest in yourself and do not hesitate to buy training if necessary or if you want to accelerate your learning and follow a framework. Once you have found a formation that will seem interesting and well constructed, you will have to study the pros and cons. If you feel that it will really bring you the keys to achieving your goal, you should not hesitate. Above all, do not take this as an expense, but a real investment for your future.
The solutions
There are many ways to become financially free . You can pick one, get down to it, and stay focused for a while. Get trained, take the necessary actions, and most importantly, be patient and don't give up . If you are also attracted to one of the other sources of income, it will be possible to interest you later. This will obviously be interesting since it is important to diversify your sources of income , as any good investor knows. But choosing to stay focused on a project and not scatter at the beginning is strongly advised.
The first solutions will allow you at the beginning to obtain a regular income which will allow you to support yourself. Thereafter, you can develop your assets to earn more money if you wish.
Immovable
One of the solutions available to you is to invest in real estate . We often wrongly think that it is mandatory to have a contribution or to have an already very interesting income to invest in real estate. Be aware that there are solutions to borrow money without it affecting your daily life . By training yourself properly, you will be able to find really interesting goods that will allow you to use your tenants ' rents to pay off your loan in full . You will learn in particular to anticipate the months without a tenant, to manage the difficulties that could arise during work, to make the right calculations in order to be profitable, etc.
Investing in real estate is not limited to buying an apartment, then renting it for the year. There are many training courses that will allow you to learn more about the different ways to invest. For example, you can choose to rent your accommodation to a student during the school year, and then to vacationers in the summer. This can increase the income from your property. It is also possible to acquire parking lots or even commercial premises.
It takes time and work, but once you have purchased one or more items, you can organize yourself and end up delegating many tasks . You will always have an eye on your investments, but will not be working full time, if at all.
The stock market
The stock market is perceived by most people as too complicated. However, here again, training is available to help you understand and grasp the different possibilities available to you.
There are different ways to invest in the stock market . You can trade daily, a few times a month or invest for the long term. To earn income quickly, it may be worthwhile to train yourself in daily trading for example. But if not, you can just educate yourself on long term investing. Take the example of Warren Buffet , who is one of the richest men in the world thanks to his investments, by studying the books that have been written about him, by learning from his interviews, etc. By learning about it, the stock market may be part of your financial strategy to stop working.
Start a business
Today, starting a business is accessible to everyone , even without initial investment. You can work on an e-commerce store project by starting with direct delivery (without buying stock) and creating an online store almost for free (learn more about dropshipping ). You can also create content via a blog or a Youtube channel and collect income from it, or even launch an application … Everything is possible and more accessible than you think . You just need to educate yourself and train yourself! This will obviously require work upstream, but in the endyou have two choices for stopping work .
Create a real asset
You can start a business and choose to keep it for life. You will develop it for a few years and then may end up delegating all the tasks that you carry out as a manager . You can be a shareholder and follow it all from afar, without working.
Resell when appropriate
The other financial strategy to stop working through business creation is to sell it to the highest bidder . You will have worked hard to develop this business and you will be able to sell it in order to finally benefit from your hard work.
And you, what do you plan to do to stop working? What project do you have? Come and discuss the subject on our Facebook group .
You will also like: