Imagine the following situation …
You are looking for a connected watch. You do a quick search and find two very different online stores. The first is a shop that brings together many different products. The description of the connected watch is rather brief, describes some advantages and highlights the technical characteristics.
The second store has only one product to sell : this connected watch. The whole shop highlights the product and its advantages, we see photos of the product everywhere on the home page. This watch must be special for an entire boutique to be dedicated to it, at least that's what some customers will say. Which of these two stores attracts you the most? Which do you think will convert more than the other?
There are no precise figures to assess the difference between the conversion rate of a single product shop and that of a standard store. However, many experienced e-merchants choose to sell through single-product dropshipping shops . Why not also get started in dropshipping with a single product store?
Advantages of a mono product site in dropshipping?
Show a specialty store
If you only sell one product in your online store , customers will see that you specialize in selling that particular product. Your expertise will be more important to them. This reassures your prospects and invites them to order from you rather than from a shop that sells many products, which do not necessarily have direct links to the product in question.
Indeed, sometimes we can create a niche shop, in a particular market, this is what we recommend that you do if you are a beginner and you do not want to create a single product shop. Other so-called "generalist" stores offer dozens or hundreds of products that are unrelated. Unless you are called Amazon or Ebay, this kind of shop is not recommended.
Concentrate on one product
The advantage of having a single product store is that you can fully concentrate on a single product . Because of this, you have the option of spending as much time as you like on copywriting your product . By focusing on your product, you will be able to promote the benefits of your product much more effectively than your competitors .
You can adapt the speech and image of your entire site to your customer avatar. You will be more convincing to your prospects .
Create a smooth sales tunnel
Having a single product site in dropshipping is ideal for selling a particular product. It is also a simple way to get started since you only need to focus on one sales tunnel . You will only have one landing page , probably the home page on which your product will be presented.
From there, customers will be able to click directly on a button that will take them to the order page. You will also be able to offer an additional product that does not appear anywhere else on your store , but only when the customer purchases. By offering your customers an exclusive complementary product, you can increase your average basket.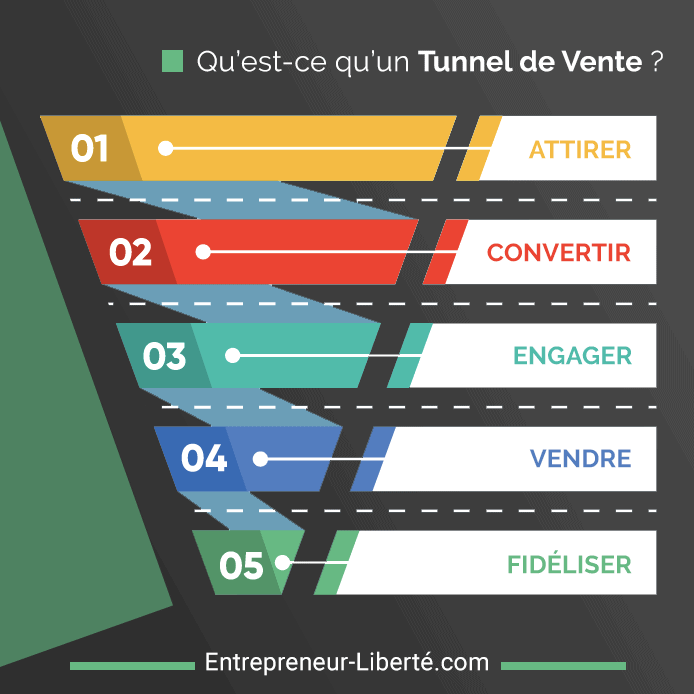 An entire boutique serving the perceived value of the product
You will be able to work your entire store with a view to increasing the perceived value of your product . Without lying to your audience, you can for example provide details about your history and the history of your brand on a dedicated page "who are we?" .
By focusing on a single product, you can afford to take your own photographs to highlight the product even more. This is less obvious when you sell a lot of products, you do not necessarily have the time and the means to do the same with all your products. If you are not a professional photographer, do not hesitate to delegate this part and to call upon a photographer specialized in product photography .
The same goes for videos. When you have a whole catalog, it is necessary to make choices and it is not always possible to make our own videos . With a single product store, you can easily highlight your unique product thanks to a worked video . You can do it yourself or delegate this task too.
If you have chosen your product well and you know who to sell it to and how, the investment in producing beautiful photographs and videos should quickly pay off. Likewise, you can delegate copywriting, proofreading, the legal aspect of your website, etc. If every aspect of your mono product store is worked by a professional in a particular field, this will certainly increase the perceived value of your product.
Increase your conversion rate
If you already have a general store, it may be interesting to select a product that you sell rather well and to create your own store . By creating a specialized mono product shop for a product that is already selling well, you could see your conversion rate increase , for all the reasons mentioned above.
Please note, however, this may not work for all products. In addition, we have just seen the advantages of having a single product store in dropshipping, but be aware that there are also some disadvantages.
Disadvantages to take into account
A single product store, as its name suggests, is based on a single product. The main problem with this marketing strategy is that the choice of product will not forgive . Indeed, if you make a mistake in the choice of the product, or if you do not manage to find the perfect audience for your proposal, you risk having done all this work for ultimately, little results.
This is the major drawback, because if you have made a shop for a particular product, you have probably invested in a domain name that will have to be changed if you decide to change the product. The advantage is that a domain name is generally not very expensive. Your product error will not cost you much. Above all, you will have lost a lot of time . Unless you consider that you have learned from your mistake!
In addition, even if you have to change the product, the structure of your single product store may be suitable for the next product you select. However, you will have to rewrite all the content of your store.
How to make a mono product site

Shopify
Shopify was not designed to create single product stores. However, a few themes have been put in place to adapt to demand. This is the case with Speedfly . The latter was carried out by a French team who studied the market and its needs and now provides e-merchants with a perfect solution for creating their shop . You can thus choose to realize a traditional shop or a mono product shop, the theme really adapts to your needs. It also adapts perfectly to mobiles and tablets and allows fast page loading, a significant advantage to avoid an excessive bounce rate. Many tutorials are available on Youtube, do not hesitate to take a look to help you.
Clickfunnels
Another recognized solution for creating a single product store is Clickfunnels . What is Clickfunnels ? It is a tool that makes it very easy to create sales tunnels . Concretely, this allows you to create a first page ( landing page ) that will present your product. From this page, the prospect can click on the button to buy and be directed to the payment page. You can add one or two additional pages in your sales tunnel in order to offer complementary products to customers.
The advantage of this solution is that it is really optimized for the realization of sales tunnels . You are normally more likely to convert because everything is designed to sell. The disadvantage of this solution is the cost since the basic version is priced at $ 97 per month . It is not ideal when you start with few means.
WooCommerce
If you have already created your shop on Woocommerce or are considering it, there is an application that could greatly interest you. If you are not interested in this solution, but have a small budget, we invite you to think about it as well.
This application is called Cartflows and allows you to create complete sales tunnels, optimized to sell and with much more freedom than the other solutions .
It takes a little time to manage to create your first sales tunnel, especially if you have absolutely no knowledge of the WordPress universe. But by spending a little time there and learning through tutorials on Youtube, you will be able to create magnificent mono-product shops and that, for almost no investment!
Go further
You now have all the useful information to know when you want to create a single product store in dropshipping . All you have to do is choose your CMS and complete all the steps necessary to create this shop. If you want to keep your shop for the long term , do not hesitate to choose a domain name with your main keyword (for example "watch"), and to publish articles regularly by optimizing all this for SEO . You may well have the pleasant surprise of making sales organically (without paying for advertising) in a few months or years.
To go further on SEO, you can read our article on the subject. Don't hesitate to join us on the Facebook group too!
You will also like: