Succeeding on Shopify is far from being a given. It is not enough to open one's shop, list AliDropshipping sales by betting on a Winner product and wait for the bank account to fill up.
If it was so simple … That's the reason why 90% of people fail. Yes, 9 out of 10 people fail on Shopify. And here are the reasons for their failures.
#1 : The choice of the market (niche), criterion number 1 to succeed on Shopify
The first cause of failure on Shopify is none other than the wrong choice of its niche. Do you like Bluetooth speakers? Why not. But is this market buoyant? Is this a niche sufficiently precise to be able to make a place quickly? The market seems to be there, but what about margins? How to make sure of the quality of the products?
DropShipping is not an easy business model accessible to everyone. If you thought you'd just follow the Shopify tutorials to open your shop in 5 minutes and let the machine run, you're wrong. To succeed on Shopify, it is strongly recommended to set up a global strategy: choice of several attractive niches, analyzes of products sold and their reviews, analysis of keywords to position themselves, etc …
#2 : The design of the shop
Just like we would do for a physical store: why not take care of your e-commerce site? Treat your shop Shopify it's like looking after your storefront. Give Internet users the desire to enter and all the ingredients are present for them to buy: aesthetics, confidence, reassurance.
Remember to look after all aspects :
Domain name: be clear, brandable, identifiable.
Photo: exit photos of products with watermarks or found on all shops. Some shops offer scenarios that do not correspond to our consumption codes in Europe.
Product Description: It must be clear, comprehensive, and have all the key features / benefits of the product. If you give your visitors enough interest, they will add your products to the cart.
The name of your product. To avoid: BRACELET / WATCH MEN / WOMEN COLOR RED BLACK BLUE SILVER BEST IDEA GIFT CHRISTMAS SAINT VALENTIN FETE DES MERES / FATHER. FYI, this type of product exists. Stay sober in the nomenclature of your product. A title "Unisex Bracelet" would have been enough. The description of the product may be more extensive. As for the idea "Best gift", jump on the opportunity to create blog posts with quality content on the theme, you will have more to gain.
#3 : Lack of regularity and persistence
In our opinion, this is the third reason why a shop may not work on Shopify.
Indeed, to succeed on Shopify, it is necessary to reflect on his project in the long term. Expecting to earn 4000 € in the first month is utopian and would only be possible if you already had a huge list of subscribers to your blog or niche site. Apart from that, the key words for success are hard work and perseverance!
One could compare the development of an e-commerce store to the construction of a house. This is an analogy that is often repeated. To enjoy the benefit of living in your home, you need to lay brick after brick, window after window and then tile after tile. You would not imagine enjoying your home after simply dropping your first brick. Is not it?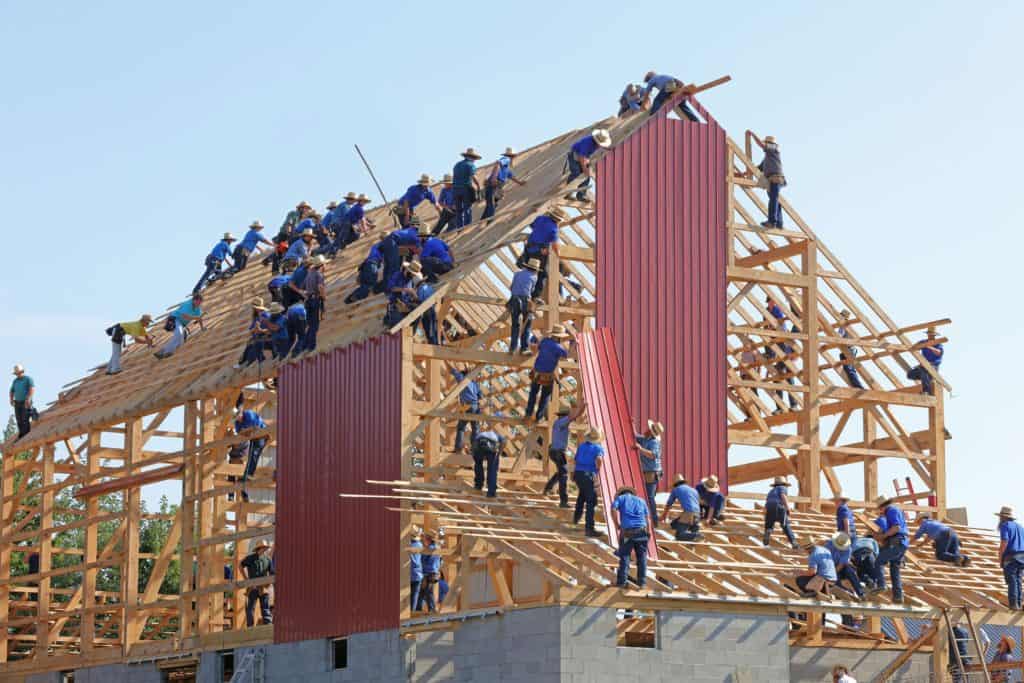 #4 : The positioning "Price"
Nothing like to fail on Shopify that set prices much higher than that of its competitors. Indeed, if you invest a lot of time (and therefore money) in the creation of your shop, optimized product sheets, educational articles on your blog, unboxing videos, etc … If your price is Too much better than your competitors, you will have done all the work for them!
Most visitors to a dropshipping site compare prices before buying. Too bad for you if you are the shop that attracted him first …
#5 : A deplorable customer service
Selling is easy We are happy, our work is rewarded and we make money. But to succeed on Shopify and grow your store, customer service is key.
A reputation being quickly made, propose initially a formidable customer service. Go beyond the expectations of your customers so that they are not only happy with their purchase but absolutely delighted to have traded with you.
To do this, there is no real miracle method. If you can have a hand on your product, add a small handwritten word in the packaging. If not, offer something extra: a little e-mail a few days after the reception to make sure you have a good grip on the product, a video tutorial on how to use it best, a guide to tips with options hidden, etc … There is absolutely no limit.
Also, to maximize the quality of your customer service: offer your customer quick access to an email or phone number to ask a question. There is nothing more annoying than having to conduct a survey all over the web to find the contact details of a potential telephone number that is definitely surcharged. In turn, respond to each of your customers. Yes, it's time-consuming, so plan, anticipate, create typical answers.
Another cornerstone of a deplorable customer service: shipping deadlines not respected. This is even more true in the era of present immediacy: we want everything, right away. Your customers too. So if you promise a delivery at D + 4, do not ship at D + 7.
#6 : Lack of investment
Unfortunately, to succeed on Shopify it is often necessary to allocate a monthly budget to its communication and marketing. Once again, the idea is the same as with a physical store: you have to make yourself known, look after your image, and make targeted advertising to reach your prospects.
Depending on the type of products you sell and the depth of the niche, while waiting for your content strategy to pay, it is advisable to allocate a monthly budget of 100 to 250 € per month to promote its products.
Do not let your campaigns run without monitoring them closely and note down all the important KPIs: click rate on your ads, transformation rate behind, bounce rate, etc … Everything is important to refine your settings in the most idea to spend the least on advertising per customer.
---
You plan to launch your shop on Shopify? Remember, determination and persistence are the key. Do not leave the fate of your shop at random, and put all the chances on your side to succeed on Shopify. Tell us your project in comment!
On the same topic, you might also like: Dropshipping: get started easily with Shopify and Oberlo
or : Niche Dropshipping: The Top Trend Articles in 2019
---