Shopify, Woocommerce, Prestashop or even Magento , are all solutions to create an e-commerce store . Difficult then to choose among these platforms which all seem to have their advantages. Today, we decided to take a look at Shopify and give you our opinion on this turnkey solution . We have listed the advantages and disadvantages of this platform so that you can judge for yourself, if this solution is the right one for your project.
Indeed, when we learn about a platform or a CMS that allows us to create a website, it can be easy to find the advantages. However, it is also necessary to take into account the problems and disadvantages when making your choice. Through this article, you will manage to have a global vision of the solution that Shopify offers you . This will make it easier for you to make an informed choice that will be best for you and your business.
Shopify is indeed well known to traders working in dropshipping (without stock management), but can also be perfectly adapted to companies with stock, such as physical shops wanting a new sales channel.

What are the benefits of Shopify?
Ease of use
The first advantage of the Shopify e-commerce solution is that it is really easy to use . There is not really a very complicated technical aspect. You absolutely do not need any concept of code to create your website.
You just have to create your shop in a few clicks and configure certain elements in the backend, such as information on your company, applicable VAT, delivery methods and prices, etc.
Then, you just have to select a theme that will define in some ways, the structure of your site. There are free themes, but you can also choose to invest in a more comprehensive theme.
Once these actions have been carried out, you will only have to tackle the presentation of your website and its content , by inserting texts and images and videos, and adding your products to your catalog.
In terms of order management , again, there will be nothing complicated. Everything is optimized to make your life easier , whether on Shopify itself or through the different applications available.
The grip is relatively easy , especially there are many contents on this blog like on Youtube for example, which will help you to start with Shopify.
Shopify: specialized for e-commerce
Shopify is a platform renowned among e-merchants and used almost exclusively by them. Everything is thought to make life easier for professionals selling their products online. The company is also establishing itself as the expert solution for e-merchants using dropshipping . It indeed knows the specifics of an activity without stock and knows how to offer its users really interesting tools for dropshippers.
In particular, it offers applications specifically designed for e-merchants supplying themselves on certain market places such as Aliexpress. As a result, importing products and managing orders is done automatically , which saves time.
All of this makes Shopify an efficient and simple way to test different products or niches in dropshipping.
Great way to test your ideas
With a little experience, it is easy to create a new store in less than 48 hours . Therefore, it is possible to test a large number of market opportunities in a short time.
If you want to sell a particular product and you create your shop on Shopify, then you will be able to replace this product very easily. And with it, all the marketing of your site, in order to test a new opportunity, in case of failure with the first product.
Responsive support
Shopify , unlike some other platforms, has a very responsive after-sales service that will be able to respond to your different requests. They know your activity and understand the issues of the e-commerce business. The support staff are also effective in helping you solve a technical problem that would prevent you from advancing calmly on your project.
Unlike CMS such as WordPress and Prestashop, you don't have to worry about any bugs that may arise.
Useful tools for entrepreneurs
Shopify provides its users with tools that make life easier for entrepreneurs . The tools are useful for beginners in particular. It is indeed possible to automatically generate the legal pages of his shop , such as return policies or the conditions of sale and use. Be careful, however, to re-read these pages which are generated from the information you have provided, and to make the necessary modifications.
Likewise, if you have no idea for your store name or your logo , Shopify provides you with tools that can give you ideas!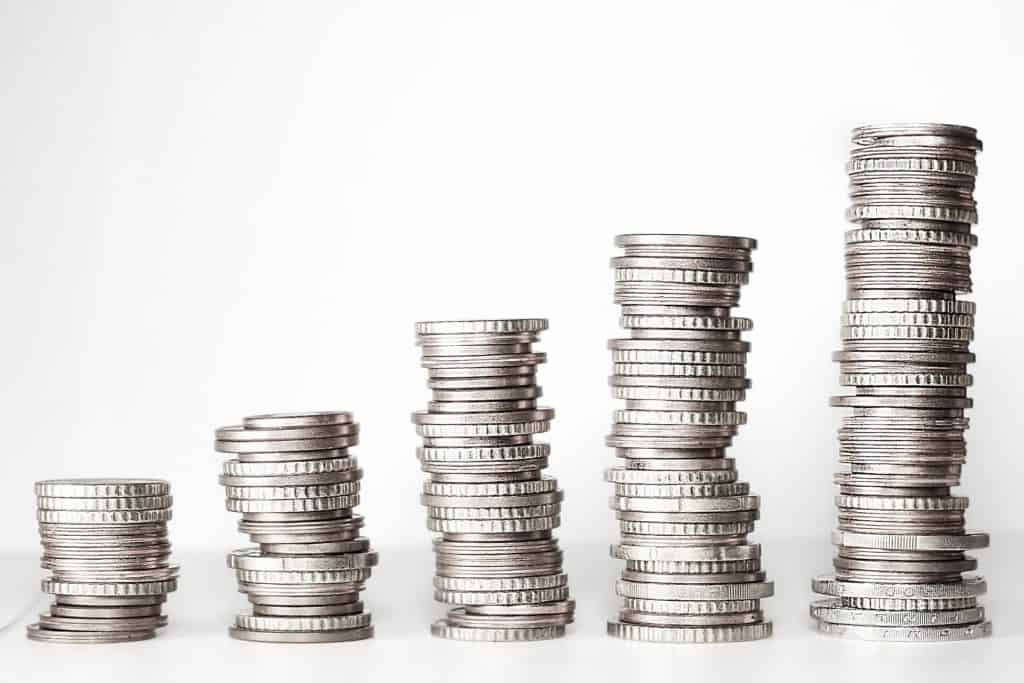 The price (for beginners)
The price of this solution is quite attractive since the basic subscription is $ 29 per month . This makes Shopify a really interesting solution for people wishing to start in e-commerce, especially in dropshipping. You will have a complete e-commerce solution for less than 30 euros per month.
Our opinion on Shopify: the disadvantages
The price for established e-tailers
If you are an experienced e-merchant, Shopify may not be the most suitable solution. Of course, it depends on your activity and it is up to you to make your calculations.
But when choosing Shopify, keep in mind that you will have to pay a subscription every month . But that's not all: if you want to have some very useful options, even essential for an e-commerce, you will need to add applications which are obviously not all free.
In addition to that, Shopify charges a percentage of commission on your sales . This amounts to 2% for the subscription at $ 29, 1% for that at $ 79 and even for the highest price, at $ 299 per month, there is a commission of 0.5% on the sales.
If you make millions of euros in turnover per year, you may want to develop your own solution. Shopify, however, remains the best way to get started by far. Creating your own e-commerce site can cost you tens of thousands of dollars.
Lack of freedom
Unlike many other CMS on the market, Shopify remains a solution that ultimately grants little freedom from a design and store structure point of view . Certainly, the proposed themes can be very different from each other. Still, it's usually pretty easy to recognize a store that's been created on Shopify.
You can of course take the free themes from Shopify, if your shop and your products are good, you will in any case have the expected success. If you want a little more personalized or increase your conversion rates, you can however take a paid theme such as SpeedFly .
Few possibilities in SEO?
SEO, or natural referencing, is essential if you want to acquire traffic without paid advertising or active presence on social networks. Working on your natural referencing can then be an imperative depending on the acquisition strategy chosen.
Some people say that Shopify is not optimized for SEO. Shopify may therefore not be perfect for SEO, but you can nevertheless configure various parameters on your site, such as the ALT tags in your images, the title tag, H1 / H2 / H3, meta description, etc … You can also complete the whole with applications such as Sitemapper or Smartify Image SEO.
Also, to reference your website, it is important to create a blog section in order to regularly add content to your site. In particular, you can write articles about purchasing intentions in your niche and insert links to your products there. By choosing the right keywords, and working on the internal and external referencing of your site, you will be able to position yourself properly and acquire traffic in this way. There is a "blog" section on Shopify, which could be improved a little but which is nevertheless very useful.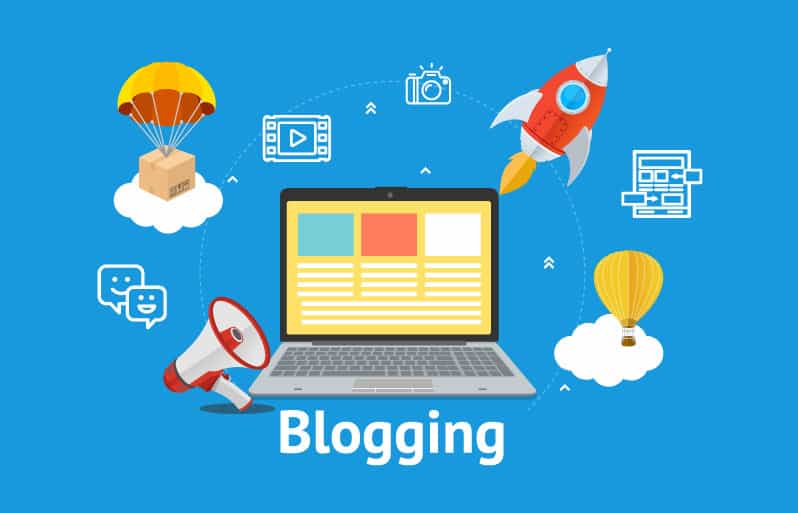 You depend on Shopify
Your store doesn't really belong to you when you create it with Shopify . It is for this reason that you must pay a commission to the company. If you choose an open source solution such as WordPress for example, your website will belong to you entirely, but you will have other costs to pay such as hosting.
In addition, if there are any problems with Shopify, you will be directly impacted . Imagine that the platform is the victim of a hacker, you can not do much except take your pain in patience and cut your paid advertisements, if you had one in progress. Your turnover could therefore be directly impacted by external events which you cannot control. It is unlikely to happen, but if Shopify were to go bankrupt, you would lose your store.
Our Shopify review
As you can see from this post, Shopify can be a great solution for certain types of e-commerce . Many e-commerce stores are using this solution successfully, and it is very interesting to be on Shopify to start and accumulate enough experience before considering why not, to other solutions when your business generates millions of euros.
Shopify is not perfect, but is nevertheless without doubt one of the best on the market.
Join Entrepreneur Freedom group on Facebook.
You will also like: