You have an online store and your sales are starting to be regular. Your business is doing pretty well, but you want to sell more and be more profitable (who doesn't?). You ask yourself today, this question that every good e-merchant has asked himself one day: "How to increase your conversion rate?"
You are therefore looking for effective means and advanced techniques that will allow you to significantly increase the conversion rate of your store. Do not look any further ! We've listed just for you the changes and improvements you can make on your website to achieve your goal.
Increase your conversion rate: a professional and reassuring site
The first question to ask yourself is: "Is my site professional enough and does it give enough confidence?" Having a clean and professional site is obvious. However, it is possible to miss some fundamental elements that can affect the conversion rate of your store. Indeed, as an e-trader, you probably have a lot to do. Often, when you have your head in the handlebars, you can miss faults that will not escape customers.
Legal information
It is necessary to reassure prospects and show them your seriousness with the presence of the mandatory legal notices, as well as your return policies and general conditions of sale and use. It is true that the vast majority of users will not visit these pages. However, the fact that they exist and are highlighted in your footer (bottom of page), reassures and has a real impact on the purchase decision of certain prospects.
Impeccable English
A simple spelling mistake can scare away a customer. It is essential to write all your pages and product sheets in impeccable English. If spelling or grammar is not your strong point, do not hesitate to delegate writing or have your texts proofread by a third party.
For this, there are platforms like 5euros.com or fiverr, which provide you with professionals who will work for you, at attractive prices.
Trust
It is essential to build a feeling of trust with your prospects and customers. To do this, you must reassure them. You can therefore regularly integrate the following elements into your sales tunnel:
Confidence badges: if you offer a guarantee, a free return or any other element that can reassure the buyer in his decision, do not hesitate to put it forward. Clearly display the benefits and guarantees you offer.
Customer reviews: invite your customers to leave reviews when they are satisfied with their order. This will make it easier for new prospects to make decisions.
Improve the navigation of your website
The user experience of an online store should be as smooth and efficient as possible. The user must not encounter any obstacle that could affect their browsing, at the risk that they simply decide to leave.
The problem is that it is then possible to stupidly lose sales. So you have to make sure that browsing your site is not a problem. For this, you can of course carry out the typical journey of your client yourself. You will then make sure, at your level, that there is no problem. However, you may miss some technical concerns. It is for this reason that it is more interesting to use suitable applications and services. We will see this together.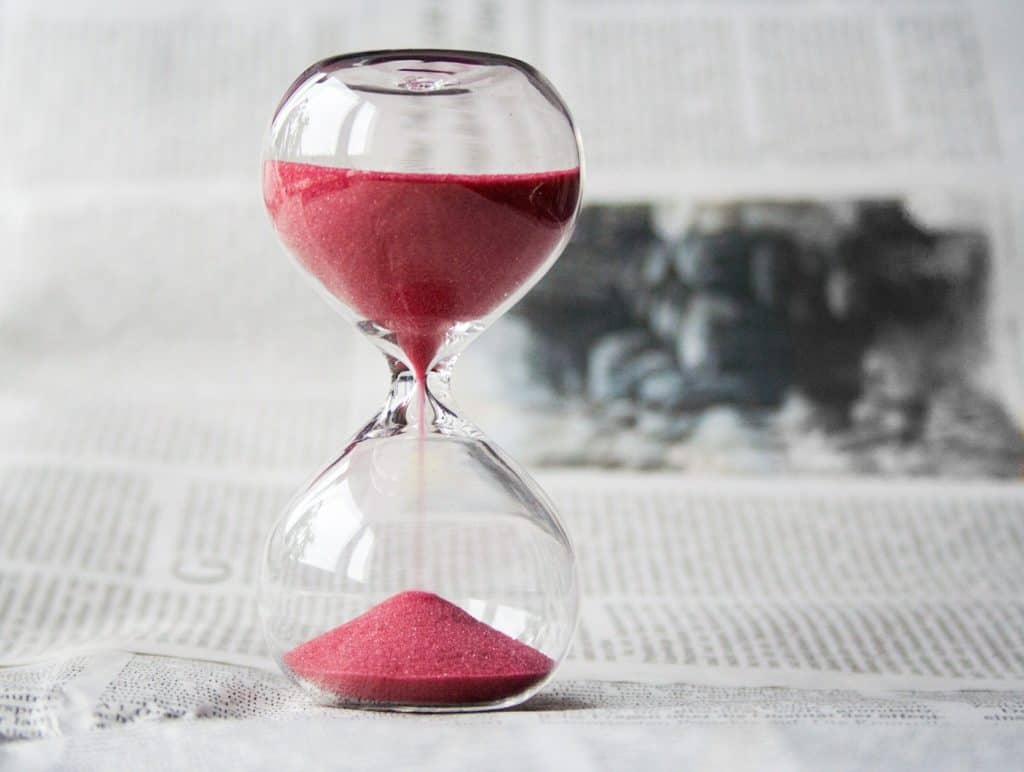 Monitor loading time
The first thing to analyze is the loading time of your site. A 2016 study (Aberdeen Group) showed that 20% of users get impatient and leave when the loading of a website exceeds 3 seconds. On mobile, you already lose 15% of users with a loading time of only 2 seconds.
Make sure your store takes the least amount of time to load! To find out the loading time of your site, you can go to gtmetrix.com.
If your store seems too slow to load, you can then learn about all the methods that can increase its speed (such as lightening all the images on your site, for example).
Avoid any bug or error
To monitor browsing and to be sure that you do not miss any bug that could interfere with the use of your website, we invite you to use Hotjar. This service offers to view the recordings of your users' sessions. You see exactly what they are doing on your site and can therefore detect any problems very easily. There is a free plan, take advantage!
You can also find and use Chrome plug-ins or use the software from the site https://www.screamingfrog.co.uk/ to make sure that all of your pages are functional (no 404 errors, etc.). Again, a free version is available.
Solving these kinds of problems can sometimes help greatly when you want to increase your conversion rate.
Facilitate the navigation of buyers
To increase the chances that an engaged prospect will add a product to the cart and not abandon it, it is necessary to shorten the number of steps until the purchase.
You can for example add a second button, close to the "add to cart" button. This button could be called "Buy now" and redirect not to the cart, but to the checkout (or payment page). Prospects who click this second button already seem to be well engaged, since they want to buy now. We therefore withdraw for them an intermediate step which is useless.
You can also choose to have the customer enter all their contact details on the same page (personal information and payment information). You then remove a new step.
Be careful however, it is always important to test in order to see what works best on your store. In some markets, customers will not be used to it. They may feel "assaulted" by the direct appearance of a payment page. This could lower the conversion rate.
Analyze the stages of the sales funnel
It is interesting to analyze the different stages of your sales tunnel when you want to increase your conversion rate. Indeed, on closer inspection, we can sometimes realize that we lose the majority of our customers at a specific stage in the tunnel.
Imagine, for example, that a significant portion of your prospects decide, once they arrive on the payment page, not to finally buy.
We can then ask ourselves different questions (Does my checkout give enough confidence? Do users encounter difficulties when filling in their personal information? Etc.) and try to solve the problem (s).
Make irresistible offers to increase your conversion rate
Internet users are regularly looking for good deals. Many appreciate taking advantage of good deals that brands offer them and using promotional codes. Do not hesitate to make offers that make you want!
Cross-sell / Bundle
In particular, you can use a bundle application (or cross-sell) to offer your customers offers of the "1 bought, 1 free" type or even offer them a special price for the purchase of two different (and often complementary) products. ).
Here are some ideas for offers that you can make with this type of application:
1 buy, the 2nd at -50%
1 buy, 1 ebook offered
2 buy, -10% on your order
In addition to increasing the average basket, if an offer is made well, it should normally encourage more prospects to complete the act of purchase.
Use pop-ups (sparingly)
You might think that pop-ups are a hindrance to buying, because even if they can make an attractive offer to users, it can hinder their good navigation.
However, the figures clearly show that a well-used pop-up can tip the scales in favor of a checkout. This then increases its conversion rate and therefore, its turnover.
The ideal on a computer is to create a pop-up that activates when the user brings his mouse to the top of the screen, just before he leaves your website (this is called an "exit pop" -up ")! On mobile this is not possible, but nothing prevents you from testing the effectiveness of a pop-up with a promotional code, which would appear after 30 seconds of navigation for example.
How to increase your conversion rate with A / B tests?
You have to test! One of the strategies you should definitely use, especially if you own a single product store, is A / B testing.
The idea is to test two sales pages and two different offers and keep the version that converts the most. After that, you can then test another page and keep the best of the two again, etc. Thanks to this method, you will gradually succeed in considerably increasing your conversion rate.
Recover abandoned baskets
According to studies by the Baymard Institute, almost 65% of the baskets are abandoned before finally going to the checkout. So do not neglect the recovery of abandoned baskets. Consider sending a well-constructed and relevant email sequence, with an irresistible offer for these customers who were on the verge of buying from you!
Besides, a little trick to try to recover as many baskets as possible: think about optimizing the checkout by placing the space to enter your email first.
Once you've optimized everything you can on your site to increase your conversion rate, it's time to start looking at increasing your average basket. This is where the upsell and downsell apps, which offer "one-click shopping", come in after the customer has entered their payment information.
Use a Shopify theme optimized for conversion
There are Shopify themes more or less optimized for the conversion rate such as Speedfly that we tested in this article. Speedfly is one of the best Shopify themes.
And you ? What are your methods to increase your transformation rate? Discuss with us on the subject in a comment or on our Facebook group.
You will also like :