You want to get started in dropshipping very soon. However, you do not yet know which market to enter. You have a few ideas in mind, but can't make up your mind. Indeed, some markets are very competitive, you wonder if you will manage to make a place for yourself. Other areas appeal to you, but you do not know if the idea is good and if the market is buoyant. Since you are still in the reflection phase, we invite you to consider dropshipping original gifts .
And yes, you don't have to go into a market that is a particular passion or activity. You can speak to everyone, while adopting a precise positioning that will differentiate your shop from others. The dropshipping of original gifts has many advantages as you will see through this article.
Why choose dropshipping of original gifts?
An original positioning
Opting for dropshipping of original gifts allows you to stand out from the crowd and define a clear proposition for customers. Your positioning allows you to acquire notoriety, more or less quickly (depending on the way of promoting your products) specifically for the search for gifts.
This positioning is interesting, especially since you offer original products and therefore, different from what can be found elsewhere on the market. Also, offering original gift ideas allows you to reach people looking for an ideal gift, but still have no idea. Customers will gradually come to you directly to find an original gift idea .
An infinite number of products to offer
Positioning yourself on this market segment allows you to choose an infinity of products to put on your store (unless you opt for a particular niche, as we will see later). As long as the product is original enough and can cause the "wow" effect in many people, it has a place on your store. In addition, the search for products promises to be nice and far from boring !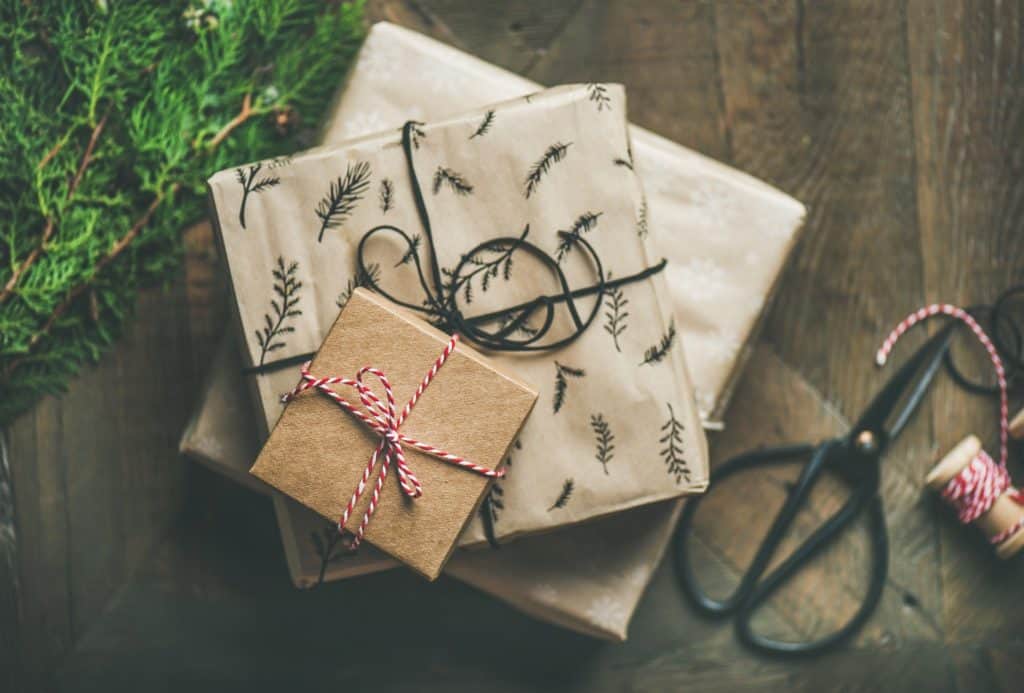 "Favorite" purchases
Purchases are made for several reasons. Customers may have a real need and be looking for a specific product. They can also come across a special product that plays on their emotions (recall of good memories, funny object, etc.). Emotionally induced shopping is easier and less thoughtful.
Having a shop entirely devoted to original objects or never seen, will contribute to this effect. These many products, combined with branding and well-crafted marketing, can easily generate sales that are made on a whim .
The many festivals of the calendar
Owning a boutique specializing in the sale of original products ideal for gifts , allows you to take full advantage of the parties organized throughout the year.
In fact, like all other commercial markets, you will be able to achieve a large part of your turnover during the holiday season . But not only ! You can take advantage of the different festivals on the calendar to highlight your original products. Think for example of Mother's Day or Father's Day , or Valentine's Day or Chinese New Year ! All pretexts are good for giving gifts and therefore for selling even more!
An imperishable market
Do you think that one day we will stop giving gifts to our loved ones? There is little chance … This is one of the reasons that should encourage you to start dropshipping original gifts! Indeed, your market will never be in decline .
Customers will always be looking for gifts. And as it has to be done every year and on many occasions, customers are increasingly demanding different and original gifts. This is why working with a shop of this type is a good long-term strategy .
The "Customer Lifetime Value"
Finally, the LVT ( value of a client over the long term , or for life) can be very high. Indeed, if a customer is satisfied with his purchase from you and the gift he has chosen has kept all its promises, this customer may well decide to return to your store when he has a next gift to make.
In addition, if your products are truly original, we will necessarily ask your customers where they bought their products. This promotes word-of-mouth and the acquisition of new customers can be done in part, naturally.
How to sell original gifts in dropshipping
Now that you have in mind all the advantages of embarking on dropshipping of original gifts , you only have one plan left that will guide you in developing your project. Here are some key steps to follow.
Clearly define your positioning
When you enter this market, two types of positioning are possible. You can first choose to sell all types of gifts. Therefore, you will choose to work in a general gift shop .
Otherwise, it is possible to choose a market or a niche for the products you will offer. You can for example choose to offer only original gifts for people who love football or who love video games. Thus, it will be easy for you to position yourself thanks to natural referencing and you will also stand out from the competition.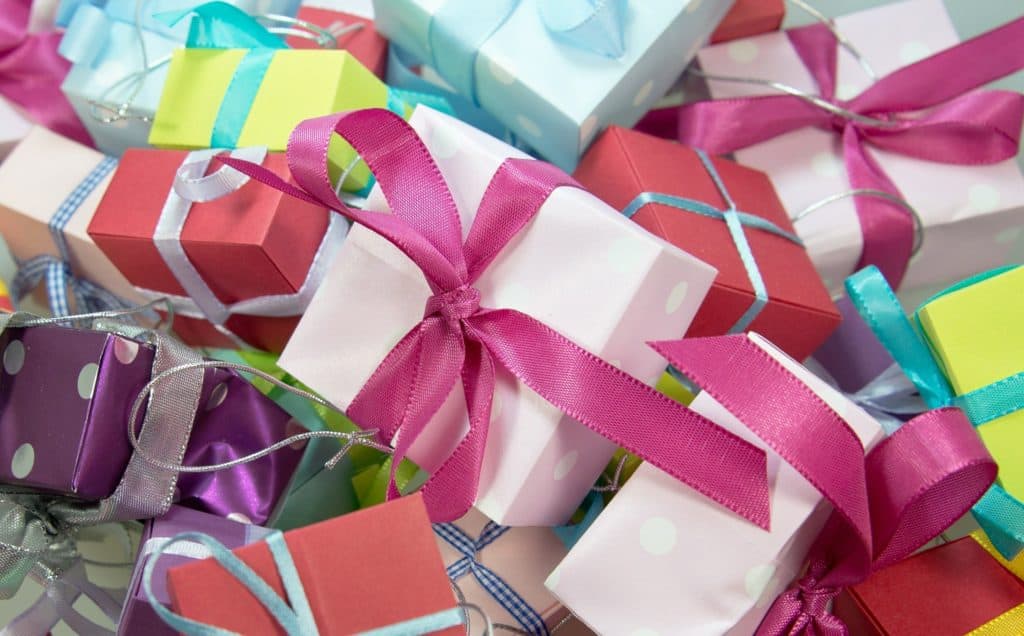 Find enough interesting products
When you have defined your precise positioning, it is necessary to carry out the following step. It consists in checking that you will find enough products from one or more suppliers. Indeed, if you realize that you cannot easily find more than twenty or ten products, it is because your niche is perhaps too small.
It will then be necessary to change course and choose to launch yourself into another market segment or to widen your target.
Find one (or more) quality supplier (s)
Finding interesting products is important, but one aspect should not be overlooked: the delivery time of these products. For this, we advise you to choose a supplier who offers reduced delivery times .
Indeed, many people are looking for gifts at the last minute and want to be delivered quickly. If you post a delivery of more than 14 days (as offered by the majority of suppliers on Aliexpress), you risk losing a few customers.
In addition, if your package comes from far away, it is more likely to get lost on the way or to be delayed in delivery. And delays can cost you dearly because your customers will need the products in question on a specific day. If they don't have them on their friend's birthday, for example, they may find a replacement gift and ask for a refund.
Choose POD?
When you think about the products you want to offer on your website, you can find out about the POD. What is POD? This means " Print On Demand ".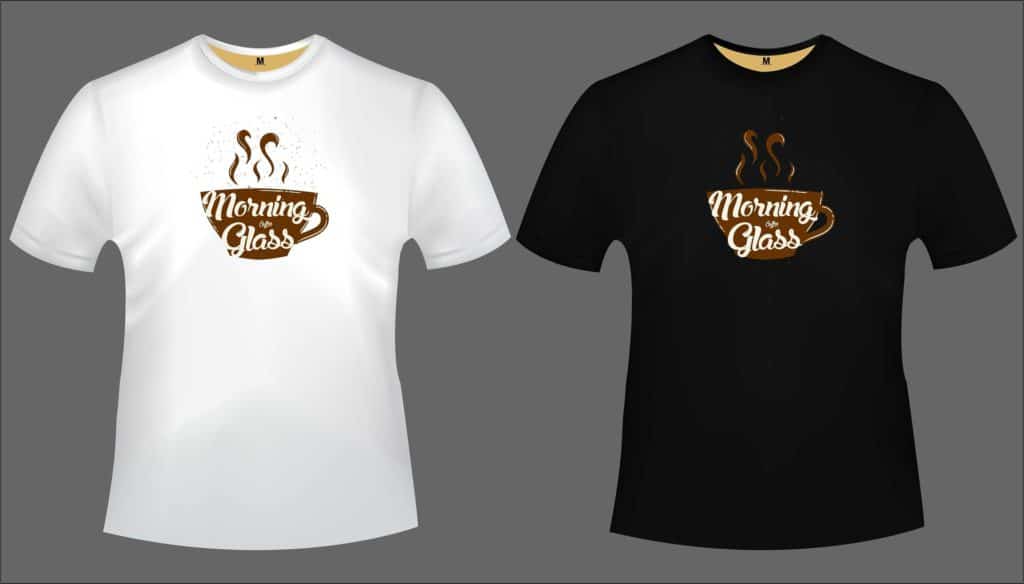 In fact, it is a question of making dropshipping of clothing or accessories on which you print a logo or a message . So, you can choose to launch an original t-shirt shop specially designed for birthdays.
You just have to be creative and create attractive and original designs and messages, and why not, funny! For example, you can enter messages like "The most beautiful are born in April" in order to target people who wish to offer a t-shirt to a friend, whose birthday is in April.
Create your shop and build your brand
The store is essential for your project. Do not neglect this aspect of your work and create a nice shop that will give confidence and the desire to buy .
You have to make sure your store is remembered. This involves a shop that stands out from the rest, with original designs and products and a brand image that is easily remembered.
You will need to find a nice name and logo, which will match the atmosphere of your shop. This will allow your customers (and your simple visitors) to remember you and come back. You'll also make word of mouth work more easily.
Address your customer avatar
It will be necessary to optimize your language and your messages according to your customer avatar . You should contact him in order to personalize his experience at home and make an impression. If your customer avatar is someone who is looking for the last minute gift, because he is not very good at finding good gift ideas, you can for example put small humorous messages to his attention.
In addition, we invite you to train yourself in copywriting to write your product sheets in the best way to sell more easily. You can also delegate by calling on an experienced person.
Promote your shop
Finally, in order to bring the first prospects to your store, it will be necessary to find interesting acquisition channels according to your sector and your customer avatar. To do this, you need to ask yourself where your customers are. Are they on Instagram ? Snapchat? Are they researching Google to find the perfect gift?
You will have to choose to promote your products through specific advertising agencies like Facebook Ads or Google Ads, or even through influencers. You can also opt for natural referencing or sharing on social networks, but this generally takes longer.
You now know everything about dropshipping original gifts . We invite you to join our Facebook group if you wish to discuss this subject with other entrepreneurs!
You will also like: