So like that, you want to spy on your competitors' Facebook ads? Facebook is indeed the most used social network in the world. We can then easily see the interest for a company to promote it. Customers are present on this platform and above all, it is very easy to target a particular customer avatar. It is certainly for this reason that you too are on the spot and you are right!
The problem is that a social network like this is so interesting to advertisers that the competition is tough and you get it. Therefore, you are looking for solutions to know the marketing and communication strategies of your competitors.
Being able to spy on your competitors' Facebook ads will allow you to know which messages are speaking to your prospects. You'll be able to analyze your competitors's ads and get the best out of them to get a head start. Thus, you increase your chances of success for your advertising campaigns!
Here is a non-exhaustive list of the means that you can use to find out the slightest facts and gestures of the competition. The former are accessible to everyone, since these are completely free tips. They are nonetheless very effective solutions.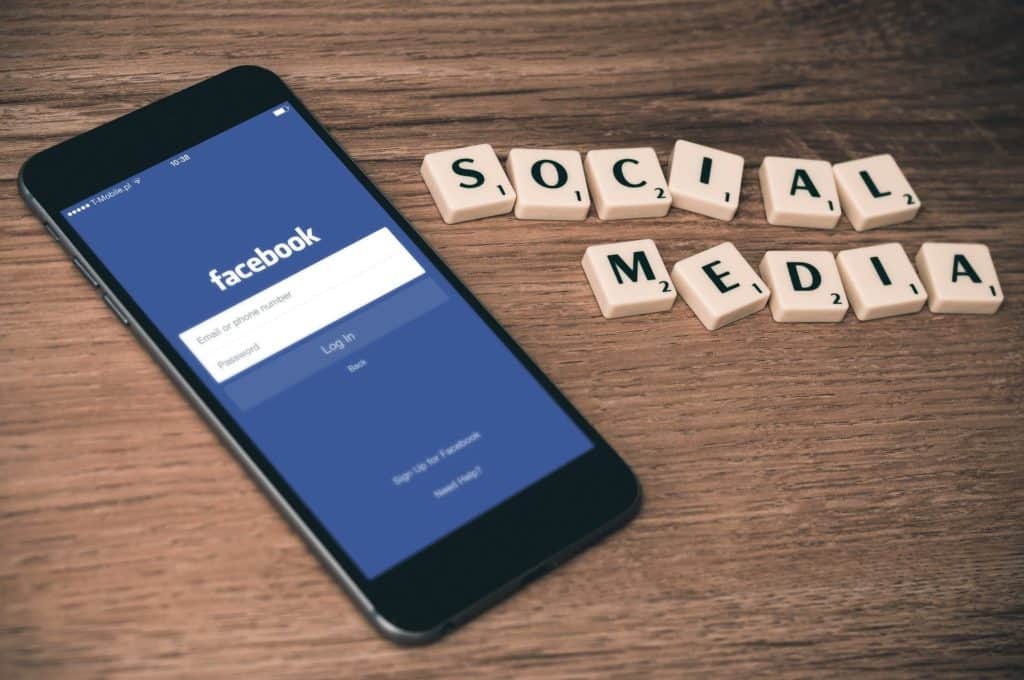 Browse your news feed for competing ads
The first and simplest thing to do is simply daily competitive intelligence. What exactly do we mean by that? Well, you probably also use Facebook every day. All you have to do is intercept and analyze the various advertisements you are targeting.
The problem is, you may not be the perfect target for your products and those of your competitors. As a result, you encounter very few interesting advertisements to analyze for your business. But don't worry: every problem has a solution, this is no exception.
In order to be targeted by the good companies and to see appearing on your news feed, advertisements related to what you sell, it's very simple. All you have to do is interact with posts, facebook pages or groups related to your market. You can also go to competing websites in order to be affected by their remarketing.
The more you show Facebook your interest in a particular subject, the more you will be targeted by ads promoting products or services related to this subject. So this is an effective way to find competing ads.
Thanks to this, you will be able to analyze these publications :
Is engagement (likes, comments and shares) important?
What is the advertising format (video, carousel, etc.)?
What is the message ?
What is the marketing offer?
What catches the eye?
Etc.
You will then be able to understand what works and what doesn't for your competitors and use that knowledge for your advertising campaigns.
The ultimate tip for discovering the target audiences of your competitors
This second point is a bonus tip that lets you know exactly who is targeted by your competitors' advertisements. You probably have a customer avatar in mind, but it may take a lot of testing before you find the exact audiences that will buy your product or service. For this you will have access to many different interests within the "business manager" of Facebook. If you can intercept specific audiences that appear to be successful for your competitors, you will save time and most importantly, money.
Using the first method, you can spy on competing Facebook ads and have them in front of you. As soon as you see an advertisement which seems interesting and for which there is interaction, we invite you to use the following trick.
Click on the three little dots at the top right of the publication then on "Why do I see this publication?". You can then expose your competitor's targeting strategy!
You will be able to know precisely which people your competitor has chosen to target:
target language
interests
age groups
sex
etc.
You will also be able to know if the competitor uses a "similar audience" for example.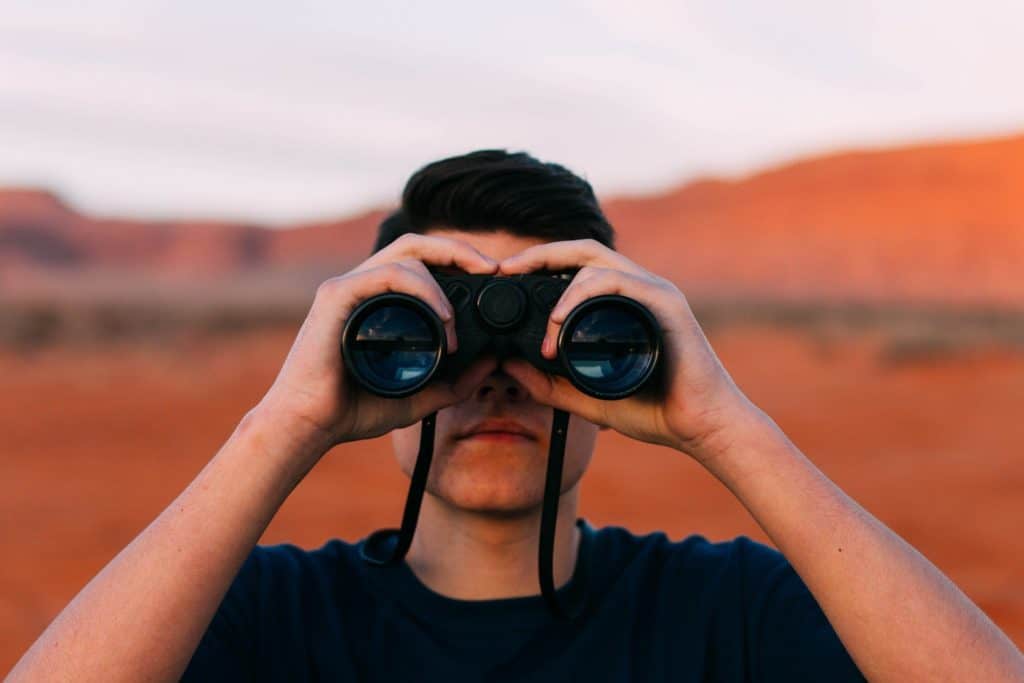 FACEBOOK search bar, one of the best ways to spy on your competitors' ads
Another tip for spying on competitors is to search their ads directly in the Facebook search bar. To do this, you can target the "Video" tab for example, and type in very specific keywords. It is therefore necessary to know the vocabulary generally used in advertisements in your niche or market.
If you sell a physical product, perhaps competitors selling the same product offer free delivery. It's a selling point for them. It is possible that they highlight it within the texts of their advertisements. You can then type "free delivery" and search for all publications where that exact term is indicated.
You can search for advertisements from other countries by typing, for example, "free shipping". The tool also allows you to find more or less recent advertisements by selecting the publication dates (on the left of the screen).
Here are some examples of keywords to look for :
bit.ly (some competitors use short links)
promotional offer / 50% off / 60% off / 70% off / etc.
free delivery
worldwide shipping
promotion
sales
discount
etc.
Do not hesitate to link keywords to carry out a more precise search and especially to include words relating to the product you are selling.
Active publication of competing pages
You can discover all the active posts on a Facebook page. This includes simple publications as well as paid publications (advertisements!). To do this, it's simple. Just go to your competitors' Facebook pages and click on the tab on the left, "post."
You will then be able to obtain interesting information for our business. You will have access to all the publications and will be able to see, once again, which ones work or not. Analyze the advertising messages of your competitors, their catchphrases, the type of advertising (is it a video, an image and a text or even a carousel?). Take back the ideas that work, or at least take inspiration from them.
Facebook ad library to spy on ads
Some time ago, Facebook set up a "library" which lists all the existing advertisements that you will find here.
You can search for advertisements for a particular company or enter a keyword in the search bar and display advertisements based on that keyword.
Perhaps you are looking for new products to include in your catalog. You can then go to this library and search for terms such as "beauty" or "beauty product". You will get a list of advertisements (active or not) containing these terms. If your store is general and you are constantly looking for something new, type in terms like "new" or "trendy" and see what appears!
The tool allows you to find out the date of first publication of advertisements. If a publication has been active for a long time, it is certainly that the advertisement is profitable. This is an interesting clue for your business.
By clicking on "View publication details" you will get some information that you may also find useful. A graph will appear on the left of your screen and will indicate the target age groups and the share of distribution to women and men. In addition, you will be given a percentage of circulation according to the different regions. You will also have an overview of the total number of broadcasts and the budget spent.
By clicking on the outgoing links of the publications, you will also be able to see the landing pages of your competitors in order to learn more about their marketing strategies and their offers. It's a fantastic way to spy on your competitors' Facebook ads.
Paid tools to spy on ads
There are more comprehensive, but paid tools on the market. Sites such as Adespresso or Adspy make it easy and quick to get all the information you need about your competitors' advertising strategy.
These are comprehensive tools that allow you to discover new competitors on the market or others that you do not know, for example. You just have to search for a product using keywords. You will be able to access all relevant advertisements for these keywords.
You can also find ideas for products or markets. For this, several search criteria will help you. You will have the possibility of carrying out searches by country or by date in particular. This will allow you, for example, to discover publications promoting new and trendy products in certain countries. You can be one of the forerunners in a new market like France.
These tools save time. They are generally easy to use and above all, make finding what you are looking for much easier and faster. If you can afford it, don't deny it. Be aware that there are free trials for most tools. This can allow you to take a look at your market before launching your advertisement for example. Otherwise, the low average subscription amount is around € 50 per month. It's a budget, especially as a beginner. But it can really be worth it and these tools can quickly pay for themselves.
For further
Share and exchange with us your tips for spying on your competitors' ads on our Facebook group.
Don't have a Shopify store yet? Create your account now and take advantage of 14 days free trial.
These articles may interest you: