You have an online store and sell products in dropshipping . Your business is starting to work rather well and you are starting to wonder about the management of customer returns in dropshipping . It is totaly normal. Indeed, for a traditional e-commerce (with stock management), the questions to be asked are fewer.
For example, do you know where your disgruntled customers should return their items? Should they return them directly to the supplier or return them to your business address? These questions are completely legitimate.
You should know that customer returns arrive at any company and this will necessarily happen to you (or has already happened to you). We will therefore see that it is essential to prepare your customer feedback management before your product launch, or the launch of your store. And we will also make a point on how you can deal with a refund request and a return of a product when needed.
Steps before a return
Test the product
In order to avoid product returns as much as possible, you need to start preparing and protecting yourself before your launch. You must then test your products and be certain that they meet your expectations and the expectations of customers.
First of all, you must place an order with your supplier to see the quality and reliability of the product . Do not hesitate to order several, in order to have a sample of the products that your customers will receive.
If a defect is noticed, you can discuss it with your supplier or choose to change it and re-order a panel of products.
Describe the product precisely
Once you are satisfied with the quality of the products you offer on your website, you will need to write a good description . It must be as complete as possible and allow no doubt as to the use or, for example, the compatibility of your product with another accessory.
If you sell clothes, be sure to offer a size guide to avoid too much product return. To be sure that there are as few errors as possible, you can, for example, ask relatives to try on a particular item of clothing and see if the sizes seem to suit the sizes they usually buy.
Know the reimbursement / return conditions from your supplier
In order to know how to proceed in the event of a return request, it is essential to know the return policies of your supplier . Do you have a withdrawal period after purchase? Why is a return possible? Will the shipping costs for a return be at your expense? Etc.
If all this is not directly indicated on the Aliexpress product sheet or on the supplier's site, do not hesitate to send him a message to clarify all these elements.
Adapt your return policies
Depending on the different return conditions of your supplier and your customer return strategy, you will have to think about protecting yourself to avoid any problem with dissatisfied customers. To do this, you will need to display certain elements in your return policies :
Withdrawal period
Shipping costs charged to the customer?
Cases for which you do not reimburse (hygienic products, etc.)
When do you reimburse?
How many days will the reimbursement be effective?
Etc.
Do not hesitate to take example from the return policies of major brands so as not to forget essential elements.
Dealing with a return
Apologize in all cases
If the customer is unhappy following a description error, a manufacturing problem or breakage during delivery, you must apologize to your customer and not mention your supplier or your carrier.
The customer doesn't care who the fault is . He simply wants a simple and effective solution. So be courteous, apologize on behalf of your company and offer a solution quickly.
Question the client
You must know the reasons for the return to improve your services . If indeed, it turns out that the products regularly have the same manufacturing problem, it will then be necessary to discuss this recurring concern with your supplier, or simply to change the manufacturer.
If the customer gives you few details on the reasons for his return, do not hesitate to ask him for more information. You can in particular write an email, indicating that you will of course reimburse him if he wishes or send him another product, and explain the reasons for your request. For example :
"In an approach to improve the quality of our products and services, we want to know the reasons for your return, can you tell us about any comments you may have regarding the product you wish to return to us?

Thank you for your participation."
Return essential?
In some cases, it is not necessary to ask the customer to return the product . This would waste time and money for you, but also for the customer if the customer has to pay the shipping costs.
Because of this and depending on the situation, it may be more beneficial for everyone to let the customer keep the product and send him a new one. It will not cost you much, since very often the supplier prices are attractive, especially if you work on Aliexpress.
In addition, your customer will be completely satisfied with your services and will be able to recommend you around him or even place a new order with you.
Refund or return of a product
A customer may come back to you asking for information to get a refund for their product, without asking you to return a new product. Still, maybe that would suit him. In this case, do not hesitate to ask him the reason for his return and if possible, ask him if he does not prefer to return a new product . This may indeed prove to be more attractive financially for you. The management of customer returns in dropshipping must imperatively take into account the losses that this causes to your business.
Take the example of a product that you buy € 10 and sell € 30:
The customer requests a refund, which would therefore make you lose the € 30 turnover. If you offer to return the product, it will cost you € 20 in total. So you will still have made a profit (before taxes) of € 10.
Return address
When you face a return of goods, you have two options. You can on the one hand, decide to receive the product yourself or on the other hand, make the choice to ask the customer to return the product directly to the supplier . For the second case, it is necessary that the conditions of returns from your suppliers are respected.
If the product is not defective , you can decide to receive the package at home . Then you just have to inspect it to decide if it is possible to send it to a next customer. The advantage here is to offer a future customer a much shorter delivery time than usual. The downside is that you will have to pay for the delivery. However, if you have been reimbursed by your supplier, this inconvenience will disappear, as the shipping cost may be lower than the cost of purchasing the product.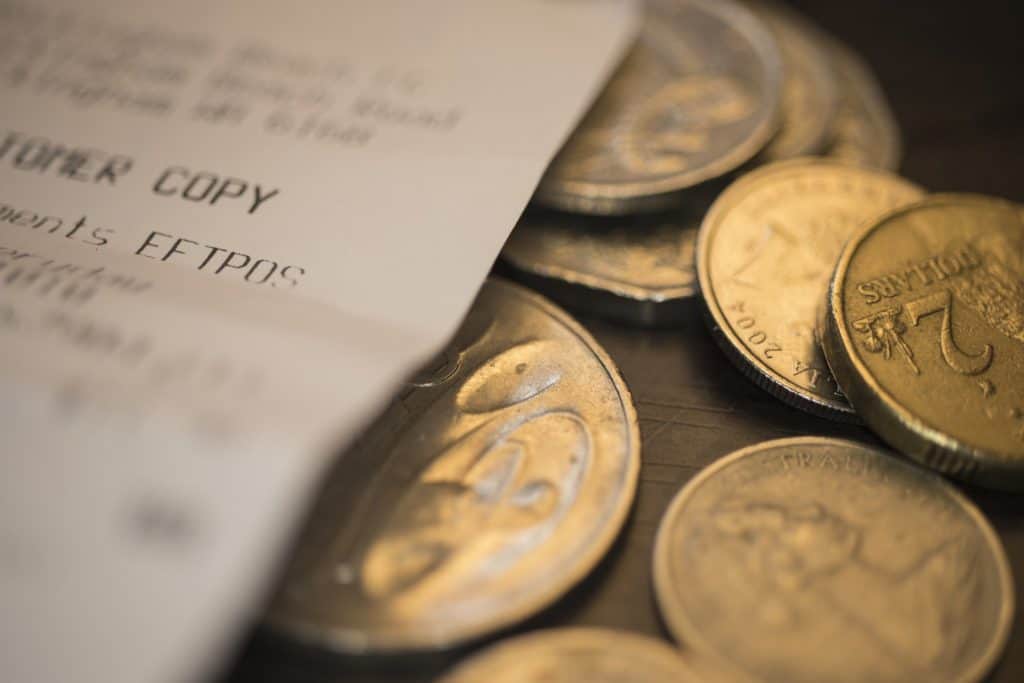 Request a tracking number for the returned package
Remember to ask your customer for a tracking number when returning . This number serves as proof of return of the product and makes it possible to avoid any additional problem or dispute with your customer.
When to reimburse?
We advise you to reimburse only upon receipt of the package or when the customer sends you the confirmation of shipment with the tracking number .
If the payment was made by Paypal, you can wait to receive the package since the refund will be made without delay. On the other hand, if the customer had paid by card, we invite you to make the refund as soon as possible (upon receipt of the tracking number), because the processing times and money transfer can take up to 10 days.
As you can see, there are a few special features regarding the management of dropshipping customer returns . It is therefore necessary to prepare this management upstream, because it is obvious that you will have to face requests for returns. The aim of the game will be to avoid reimbursements as much as possible , while guaranteeing your customers the most professional and satisfactory after-sales service possible.
In order to save time, we invite you to create "templates" or email templates for your after-sales service. So, when a customer contacts you for a return, you will already have a frame at your disposal which you will just have to adapt to the situation.
Use after-sales support software
We strongly recommend that you use professional support software to support your after-sales service in your store. This will allow you to follow and manage the different requests and returns of your customers in optimal ways without forgetting anything. Products like Zendesk and Freshdesk that have plugins right on Shopify can really be used for your business.
If you want other tips and advice from e-merchants who may have more experience in managing customer returns in dropshipping , do not hesitate to join the Entrepreneur Freedom Facebook group !
You will also like: