You have decided to start in dropshipping and participate in the emergence of online commerce. The very first questions you need to answer about your product: what will you sell, where will you get it from and how will you deliver it to your future customers? Incredible marketing and customer service will not take you very far without the processes of procurement, inventory management, fulfillment and shipping orders.
Sounds intimidating? See impossible? I have a solution for you. Have you ever heard of dropshipping?
What is dropshipping?
Dropshipping allows online shop owners to fulfill their orders directly from a wholesaler or manufacturer. This means you do not have to worry about inventory management or shipping; you simply send orders to a supplier who will handle all the logistics. Read our article on "What is dropshipping?" to know more.
How was one before the dropshipping?
There were two major models of online store:
You had to design a unique product from scratch. Do you like knitting cashmere sweaters for cats? Great ! You will have a very unique product to put on the market. But can you create demand and evolve your business?
Buy wholesale from wholesalers to create a stock worthy of the name, it's true, you do not need to create a unique product but the risk is that you end up with your garage overflowing with gadgets that do not interest nobody so unsalable. Not to mention the management of sending orders by your own means.
With dropshipping, you are only responsible for marketing and selling products. Another person in the supply chain manages the products, stocks, packaging and shipping. It is therefore very easy to start with dropshipping.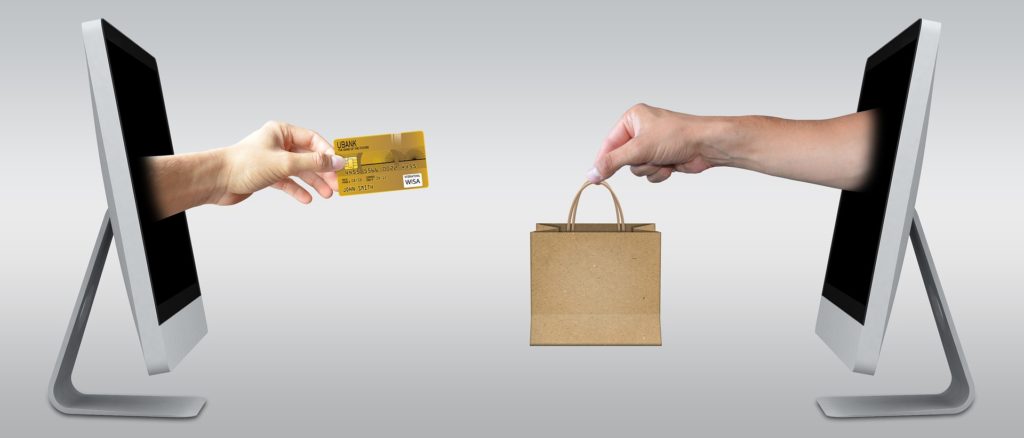 The good and bad sides of dropshipping
Dropshipping may seem like a magic way to make money online, but make no mistake. Like anything else, there are advantages and disadvantages to doing dropshipping.
Benefits :
Start with very little financial means, you can start to get into the dropshipping with very little money because compare to the so-called traditional shops that have to buy and store their products, with the dropshipping you can have a shop with thousands of article with a minimum of investment.
Much less constraints, as noted earlier in the article, you do not deal with packaging and shipping which allows you to devote your time and energy to your marketing and especially to the evolution of your business.
Expand all of your offers easily, if subsequently you want to extend your offers, dropshipping is the solution to test new products with your customers and check if they are suitable for your niche market.
The inconvenients
Logistics management, in dropshipping logistics management can be difficult to master when your business grows. If your supplier works with multiple warehouses, it will be even more of a puzzle. Poor logistics management can lead to a poor customer experience, due to incorrect tracking numbers, incorrect addresses and shipping delays.
Its easy to access, if it's easy why is it a disadvantage? Because because of its ease of access many other shops can sell the same products that you so start and stand out in a competitive market is never an easy thing.
No control over package packaging, the first "physical" contact between your online store and your customer is the package they will receive. When you do dropshipping, you do not control the packaging of your package. No nice little words to customers, nor a business card from your shop.
A low margin and therefore low profits, It is very difficult for small businesses to compete on the price, and by nature, dropshipping, means that you do not sell a single product. Make sure you're ready to invest in something that sets your store apart from related blog posts, attractive product listings, and creating a unique niche market.
Common mistakes to avoid in dropshipping
Now that you've finally decided to start in dropshipping, you must have a strategy that holds up while avoiding these common mistakes :
To think that your products will sell themselves
As mentioned above, dropshipping automatically places you in a competitive sector, because others sell exactly the same products as you.
It is all too easy to think that the money will flow when you open your shop dropshipping. To begin in dropshipping asks in all the cases a lot of work.
On the contrary, you must put all the time you save on shipping in marketing and SEO. These are the elements that will bring you traffic and therefore potential sales.
Depend too much on one supplier or not on multiple suppliers
If you rely on a single supplier, you may have to deal with logistical issues. And if they increase their prices? Will you be able to deal with this? Are we also talking about bankruptcy? Or simply decide to stop working with you? To be a little softer, it could be out of stock and have no idea of the timing of replenishment. One tip, always have an alternate provider you can turn to if your supplier fails to fulfill an order.
Before starting to work with a new supplier, you must ensure its professionalism, make a test order to check the status of its products, packaging, shipping time. A tip do not hesitate from time to time to test different provider in order to best manage the possible failure of your main supplier. When you start in dropshipping, test your suppliers well.
Stress for shipping costs
Even if you ship all your orders from one place, it can be difficult to meet the shipping costs.
If you ship from more than one warehouse, or ship by dropshipping through multiple vendors, it can be a nightmare. What happens if an order uses two different warehouses or three different suppliers?
Instead of taking the lead on the expedition, stand back and look at the bigger picture. What are you trying to achieve? Precise shipping rates? Or more sales, satisfied customers and loyal customers? If you waste your time on the shipments of your orders, it is wasteful energy that could have been used to design a beautiful shop, a customer service at the top and a marketing cardboard.
So what should you do instead? Instead, take a look at your order history and use them to calculate a flat rate shipping fee. Or maybe a progressive rate based on the value of the basket.
One question, will it reduce your profits?
Maybe a little, but you'll be one step ahead of the others, and if you have fixed your flat rate properly, the shipping costs are balanced over time. There is also the fact that lump-sum or free shipping fees have been shown to increase conversion rates because one of the main reasons customers drop their cart is because shipping costs are too high . Fixed delivery costs eliminate the confusion and so-called "hidden" fees that appear at the confirmation of the order.
As you can see, dropshipping is not a solution to all problems, but it can be a great way to start or expand your online store. At every step of your business, you need to step back and evaluate if dropshipping makes sense for your shop.
How to find suppliers in dropshipping?
Your suppliers are at the core of your dropshipping strategy, so it's important to find a reliable vendor with good pricing, who you can finally trust to store your items and ship them on time.
But how do you go about finding a competent supplier?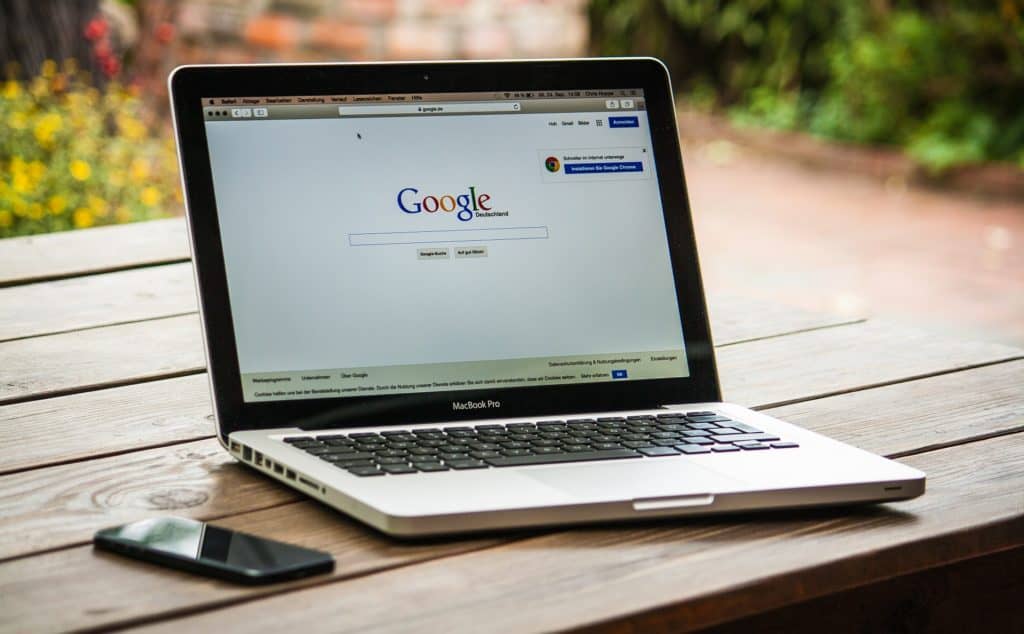 Search on google
Ok, it may sound super obvious, I know …
While this sounds simple, the reality is that looking for wholesalers and suppliers is anything but simple. Wholesalers are known for their bad marketing, so, unfortunately, they are not going to be the first search results for "wholesaler for X" search, you may have to go through many pages of search results to find the right wholesaler for your product.
It's also worth keeping in mind that wholesalers do not always have SEO skills, so you may need to try different search queries to find their websites. You will have to go beyond "[product name] + shoe seller" – try using a variety of terms such as "wholesale", "supplier", "distributor", and so on.
In addition to being known for their lack of marketing skills, wholesalers are also known for their somewhat outdated websites. Do not be discouraged if the site of a supplier seems straight out of the 90s – it is certainly a legitimate site.
Contact the manufacturer directly
This may be the best way to find reliable wholesalers.
If you know which product you want to sell, find the manufacturer's contact information, contact them and ask for a list of wholesale distributors. You can then get in touch with wholesalers to see if they are doing dropshipping.
Most wholesalers sell products from various manufacturers, which makes this method particularly effective in quickly finding a selection of products in a given niche. After contacting the major manufacturers in this market, you will be able to quickly identify the major wholesalers in this market.
Suppliers directories
Vendor directories are vendor databases organized by product or niche. This is a great way to find legitimate wholesalers, as many directories will have a selection process in place to ensure that suppliers are genuine. Remember that access to their directory is usually paid.
Although these directories are a convenient and quick way to find wholesalers, they are not essential. If you already know which product you want to sell, you should be able to find the major suppliers in your market.
AliExpress
AliExpress is a large online market with a large selection of products that you can buy wholesale.
The majority of sellers on AliExpress are Chinese manufacturers, which means that their prices are very competitive. While the site is positioned as an online retailer, most AliExpress merchants know that many of their customers are resellers and are therefore interested in dropshipping.
The use of AliExpress is free, so you can try the products without any financial commitment. Another advantage is that AliExpress sellers often have pictures of high quality products to use on your online store.
Shipping with AliExpress is very simple: simply order the product on the site after making a sale on your own site, then enter the address of your customer.
You can read our article on trendy products to give you product ideas for sale.
Ebay
eBay is one of the must-have platforms for dropshipping. It's easy to use and you have access to a large audience.
To make dropshipping on eBay, the process is relatively simple :
If you do not already have one, create an eBay seller account.
Determine what you want to sell and then create an account as a reseller with the supplier of the product you have chosen. Just contact them and ask them if they will be shipping to your customers. However, you must ensure that the supplier is willing to affix a personalized return label (with the name and address of your shop) on packages, so that customers know that you sent the package.
List your items on eBay. Create a detailed and optimized list, using professional images and accurate product descriptions. Also remember that you can get better results by providing your own descriptions and pictures of the products you sell (if you have samples), to distinguish you from other sellers using the same supplier.
Contact your supplier when you make a sale. Give them the delivery details of the customer and the supplier will send the product directly to your customer. It is always best to follow up to make sure the shipment has arrived on time. You can decide whether the supplier is reliable and is able to meet deadlines.
In any case, dropshipping can be a fantastic way to start trading online. It is easy and inexpensive to start. Join our Facebook group to discuss the subject.