Buy and sell domain name: is this still possible in 2019? In any case, it is an old technique like the Internet. Indeed, the pioneers launched this practice in the 1990s.
The principle is simple: it consists of buying a domain name, either simply available or has expired, and then put it on sale on a resale platform.
Domain names can be compared to real estate: they represent assets, available in a single quantity, of which there can only be one buyer. To push the parallel further, there are, in some ways, domain names better positioned (or positionable?) Than others.
For example, on the domain name Insurance.com or NewYork.com, the one who acquired one of these domains leaves with a competitive advantage over his competition when it comes to working his positions on Google.
Some of the most expensive domain names in history
In the buy / sale of domain names, astronomical sums have already been reached, proof if any of the appeal of a lucrative market.
It is the .com that monopolizes the entirety of the first places of the classification. Logic wants, indeed, that the .com remains the most attributed domain in the world. It also remains the most attractive by its international aspect.
Business.com : Total amount 345M$
LasVegas.com : Total amount 90M$
CarInsurance.com : Total amount 49,7M$
Insurance.com : Total amount 35,6M$
VacationRentals.com : Total amount 35M$
PrivateJet.com : Total amount 30,1M$
Voice.com : Total amount 30M$
Internet.com : Total amount 18M$
360.com : Total amount 17M$
Insure.com : Total amount 16M$
How to make money through domain names?
In order to earn money by selling domain names in 2019, you have to know how to be both flair and method.
Manage multiple domain names in his portfolio.
Our first advice is in the direction of building a sufficiently large portfolio and offers varied. Once again, domain name trading can be likened to real estate or the stock market: you should not put all your eggs in one basket!
What type of domain names to buy?
The best way to succeed in the purchase of domain names is, as mentioned above, to hold a varied portfolio.
Expired domain names: of all kinds. Among the expired domain names it is common to find nuggets. Sometimes it is enough to be in the right place at the right time. Introducing the best tool for spotting domains that have expired below
Trendy names: be on the lookout for trends or key phrases! Not to be confused with brand name though. To illustrate this type of domain, know that the term "Fake News" – or rather the domain FakeNews.com has been sold several hundred thousand dollars in the United States.
Generic Domain Names: Obviously, the simplest and most common generic names are all taken. Stay tuned for domains that expire or be smart!
Generic or trade names, associated with large cities. It's stupid, but if you buy the domain "restaurant-paris.fr" or "realestatelondon.com" there is a good chance that you will be asked in the future to acquire the NDD!
The best tools for Buying Domain Names
To sell your domain name, you need the right tools! Here are the best tools today to buy, estimate and sell your domain name.
Just Dropped
JustDropped publishes every day a list with twenty of the best domains expired, with a small commentary accompanying them. The site is, to say the least, simplistic and seems to have been stuck in 1997, but it is no less devilishly effective.
The Just Dropped site offers for sale these expired domain names in rates generally around $ 60 / $ 70, unless exceptional offer.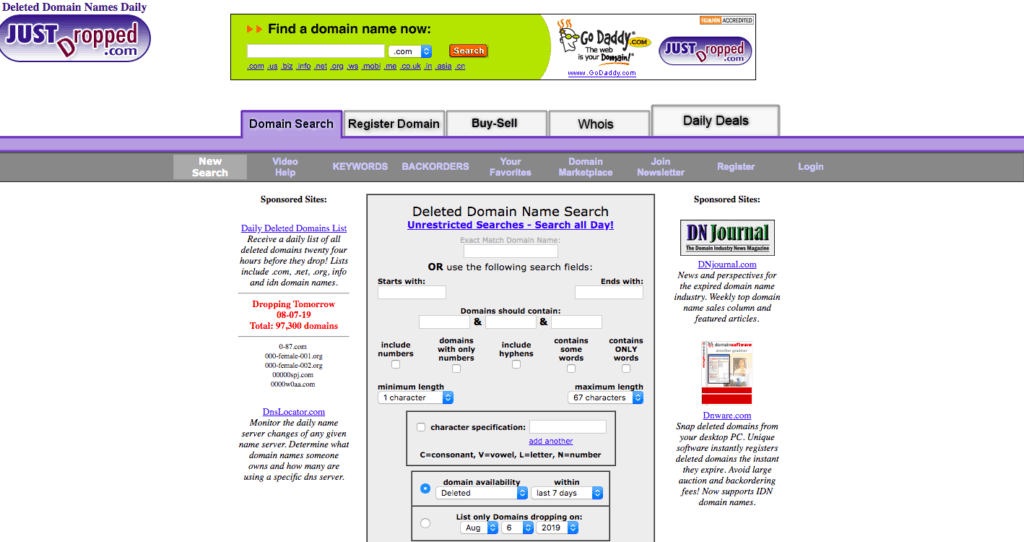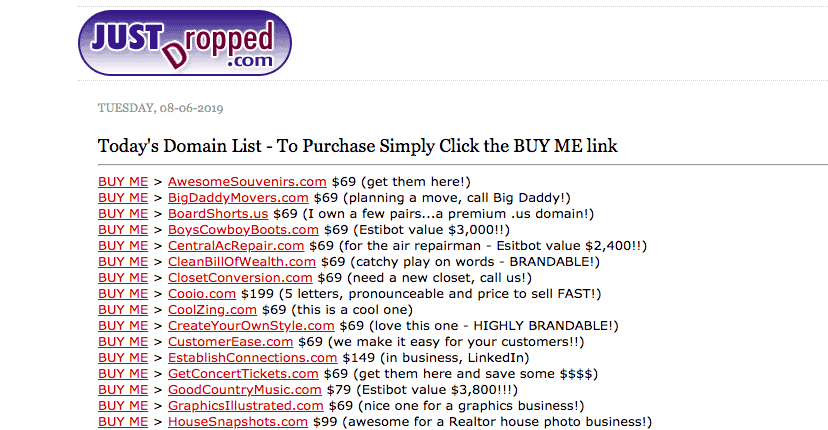 To buy, nothing more simple: click on BuyMe and pay via Paypal. That's all.
PS: take the time to read all the descriptions of JustDropped;)
GoDaddy
The GoDaddy website is almost as old as the internet. It is an all-in-one tool to manage your hosting. First and foremost domain name specialist, it's the perfect tool to estimate the domain you want to buy.
To note, it is obviously possible to put your domain on sale on this platform.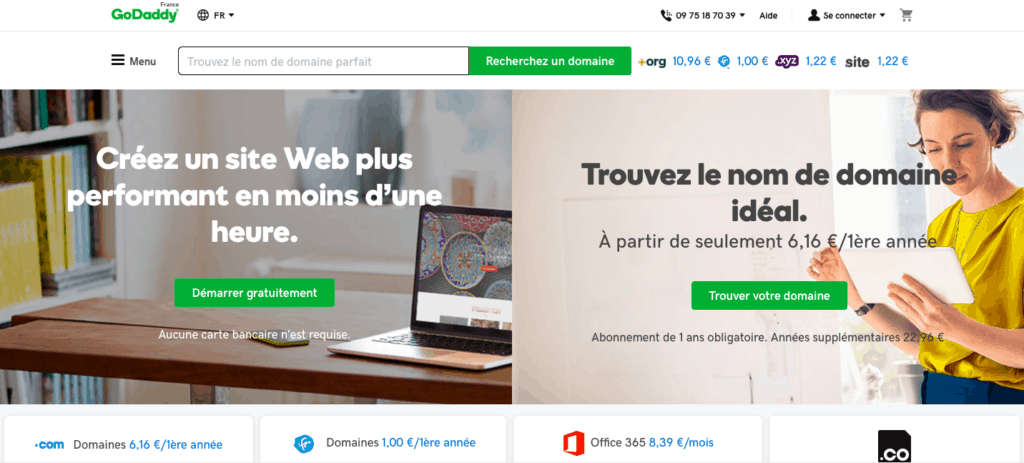 If we take a very concrete example, we conducted the test with a domain name available on the Just Dropped platform before: Cooio.com
It appears that this domain name was purchased for $ 199 on Just Dropped, and then sold for approximately $ 4,700 on GoDaddy !
You will notice that even if the owner decides to sell off his price, the added value will still be exceptional.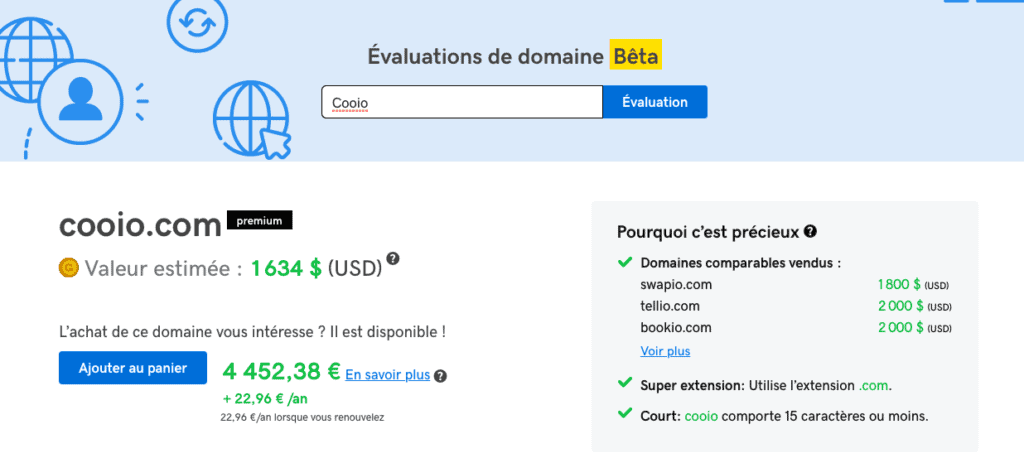 Flippa
Flippa is a marketplace for the buy / sale of domain names, located in Australia and the United States.
Today is the most popular platform to sell his estate, closely followed by Sedo.
Flippa's strength is to offer different levels of sales, and so is not content with domain names.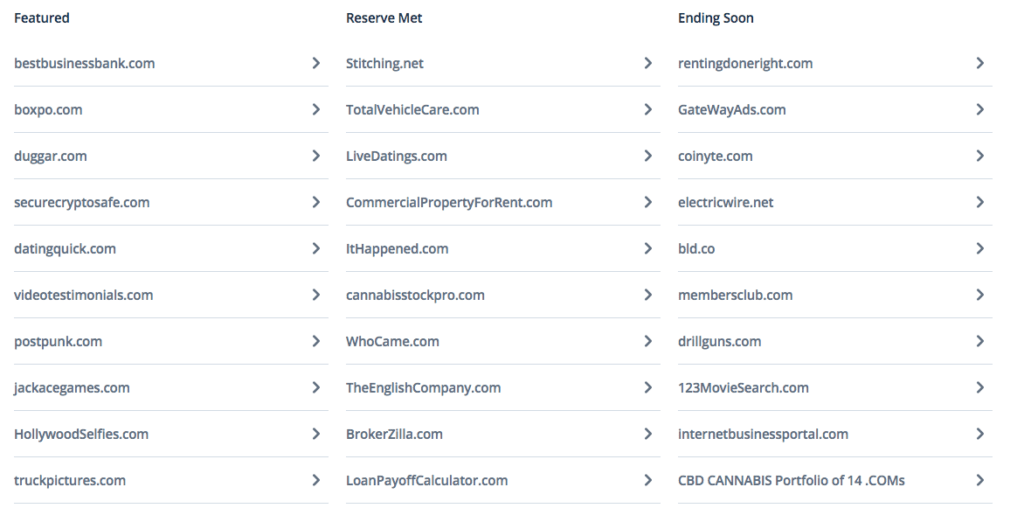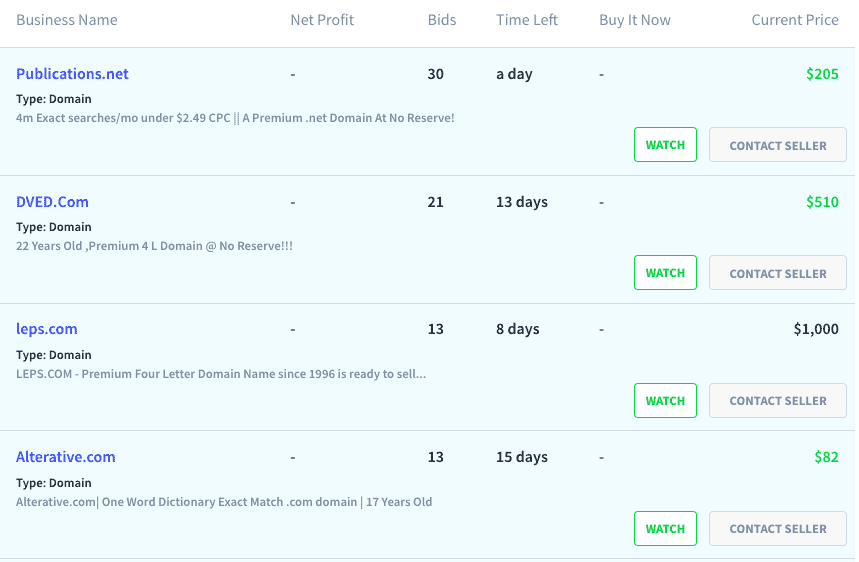 What is particularly appreciated by buyers is entrepreneurs' starter packs: it's about buying a domain and installing a website ready to be taken over by a professional.
The value of the site is then increased by the fact that the purchaser will buy a package that he will only have to put to his taste. It is as if in real estate you visit an apartment in home staging of which you could keep the furniture 🙂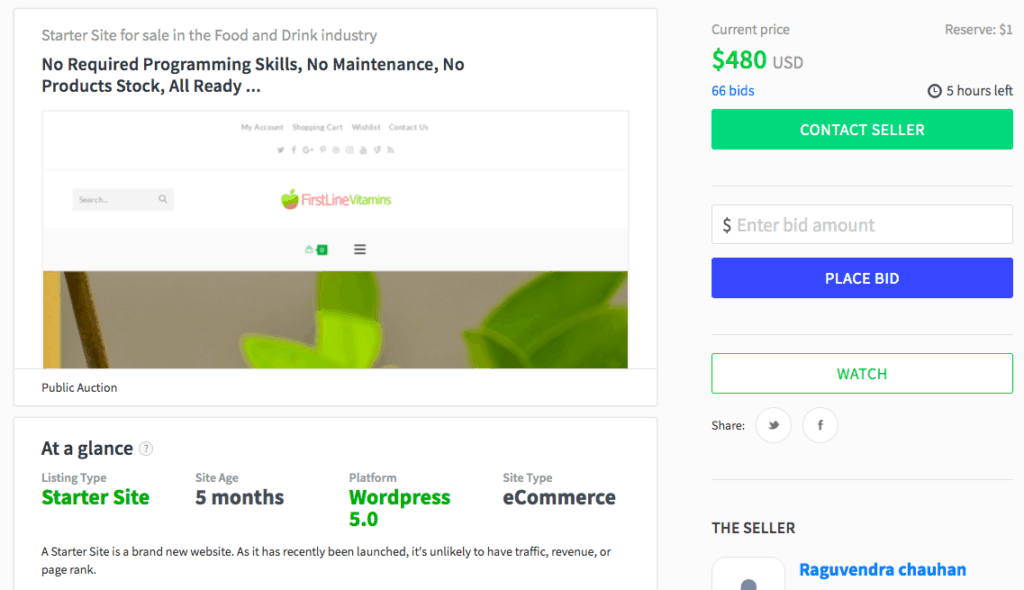 Sedo
The MarketPlace Sedo offers, almost the same offer as Flippa … the turnkey parking service included.
Sedo will auction your estate and you will give them parking. Namely, it is also possible to sell the domain name directly via this marketplace.

---
Have you ever tried buying domain sales? If so, via which marketplace? Do you manage to live on it or was it a stroke of luck?
Join the discussion in the comments or join us on our Facebook Private Group!
---
If the theme of Earn Money on the Internet interests you, you will also like this article!