Creating a blog is always a nice step. Or at least, the idea of creating a blog is stimulating, to maintain it on a daily basis, to look at the technical problems is a test that one likes to easily deny. Then to make it known is the challenge, the success of the blog.
In this article, we propose what represents for us the best techniques to publicize your blog as quickly as possible. However, make no mistake, gaining notoriety and having several tens and then hundreds of visitors on his blog can be time consuming. It is often said that those who succeed are those who do not give up.
Are you ready ? Let's go !
#1 : From the beginning: natural referencing
You have now created your blog? Do not put off what you need to do right now: optimize each article for SEO. We said "optimize", not "over-optimize".
Working on your SEO from the beginning is like planting a fruit tree. We know that we will have no fruit in the following weeks, but we also know that if we take care of it, the fruit will eventually grow on the tree.
Learning the basics of SEO is, we are sure, accessible to all. Whether we like WordPress or not, we can not deny that its ease really allows everyone to get their hands dirty. Step by step, here are the few essentials:
Write articles long enough to be taken into account
Searching for keywords
Hierarchy and structuring of the content: titles h1, h2, h3
Master a few tags
Systematically inform the alt and meta-description
Compress images to optimize page weight
Think internal and external links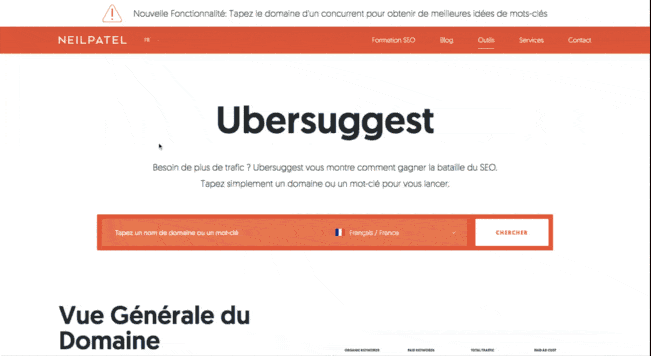 To put it simply, Keep in mind that it is mainly the content that will make the blog referenced but that it is the quality of the links pointing to your website that will determine your positioning. To publicize your blog, it is no longer possible to just write articles!
#2 : Create a profile on social networks
There is no better time to create a brand identity for your social media blog than it was before it was launched. Indeed, do not necessarily wait for the blog to be online with 10 articles to create a page about SN. Take an hour of your time, prepare in a few clicks a banner with the logo of your blog (or have it created by a freelancer on fiverr, and here we go.) You will fill as and when the pages "To About us »If your blog is not online yet, it's time to teaser.
According to your theme, make the right choice of networks. If you are dealing with the theme of cryptocurrency and the stock market, do not waste too much time on Instagram and Pinterest … Opt instead for Facebook, Twitter and Linkedin. If you are more focused on Sport and Fitness, the image has a prominent role, and you will opt more for the appropriate social network.
Finally, consider including Youtube in each of your strategies … Video content is extremely important and its consumption is growing endlessly. So yes, it's more complicated to make video, but it's also what makes it a competitive advantage on tens or even hundreds of other blogs on the same theme as you … To make your blog known through the video, do not wait to feel the soul of a great director to put you there. Instead, simply transcribe your articles into videos. If you present software, tools or other programs, it is not even necessary to display your head in the videos.
#3 : Interact with others to publicize their blog
As soon as your blog is online, and since you are writing quality articles, create synergies with your peers. Typically, this is the kind of action that you may take off.
As a first step, identify the blogs you read before you start, as well as blogs whose themes are close to or complementary to yours. Initially, you will necessarily be the smallest of these bloggers, it means that to get something from them, it will be complicated.
In order to attract their attention, we invite you to share their articles, to comment on them, to quote them in your publications. The first gain you will get is that there is a good chance that the person mentioned shares your content from time to time. As a result, you will reach your audience and gain some new readers.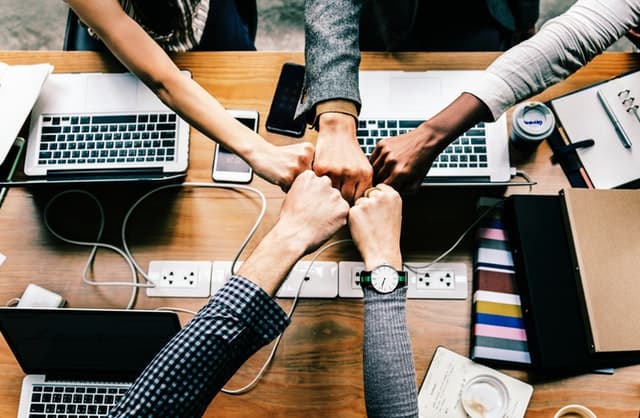 Later, the idea is to get in touch with these bloggers in order to create a contact. By doing so, over the months you will create a network of partners ready to help you and relay your messages. This type of network is synergistic, so if you can, help others in your turn. You will notice it quickly, from one thread to needle this synergy created will help you to make known the blog.
#4: Stay in touch with your readers
We have discussed the theme several times on this blog already: the money is in the list! By "list", understand "mailing list". From the day Zero the launch of your blog, plan an e-mail capture strategy. This one is not engraved in the marble, you will have all the latitude to make it evolve in the time.
For example, your site is not yet published? Create a "Coming Soon" page and make the people who land on your page wait for your first actions by giving them something to stimulate their desire to come back (a little glimpse of what awaits them?) A first little white paper on your theme?). Ask them for a first name, an e-mail, and go!
Subsequently, with the content will come additional acquisition strategy ideas. In bulk:
20 minutes of free consulting
White Book
Complete guide
2020/2021 Trends
The method for …
Training videos
etc …

The best way to manage your e-mail list is to automate everything. To do this, we opted for an auto-responder. Our preference to launch an initial list goes for Sendinblue, but you can do the same with GetResponse, Aweber and Klaviyo by example.
In addition to this acquisition strategy, create synergy with all your media. On each of your pages and articles, suggest to your readers to follow you on your Social Networks. Thus, thanks to this, they will be informed of the release of your new articles! 
#5 : Rely on Social Networks to publicize his blog
Social networks are, we know, a great tool … when we take the time to use them well. Real growth driver, this is an absolutely essential step to get your blog off the ground.
On Entrepreneur Freedom, no lie. To publicize one's blog using Social Media is extremely time-consuming. Having one Facebook page lost among hundreds of thousands of others will not bring anyone. Indeed, the one who is content to publish content on his page hoping that visitors fall on it is wrong. Of course, the basis of the base remains to forge an identity: recognizable, your editorial, etc … But thereafter, it is the interactions that you generate that will spread your page / blog / message.
The example of the independent consultant
Take the example of an independent consultant. Imagine that it is the person with the most knowledge on its theme: highly relevant, very experienced, excellent pedagogue. Now, imagine this person standing in the heart of the world's largest trade fair for companies, SMEs, managers. He has the choice of standing in the center, wandering the aisles without speaking to anyone. Our consultant will come home as she came: empty-handed. However, if this person attends and participates in conferences, exchange with professionals on their stand, enjoy the Afterwork evening, lunch with potential partners, etc … a real synergy will be created.
On Social Networks, the reasoning is similar. It is essential to connect to other people, not just the target, to discuss groups of its theme, to build links. According to the domains, we have seen above, Facebook will be more relevant than LinkedIn, Twitter will be more buoyant than Instagram. Think really long-term work.
Last tip, do not over-share your articles on groups, it's counter-productive and comparable to SPAM. Purely and simply. Before that, interact with people, answer questions if you can, give your opinion. If you are passionate about the field you are writing about, it will be done naturally. Always put yourself in the shoes of the people you are talking to.
---
You are ready to make your blog known. How did you plan to do it? What strategy do you choose? Share your personal experiences in the comments of the article!
---
If you want to go further on topics close to this article, we advise you to bounce on the following pages.