You have created your website, and more particularly your online store . You may have already started spending your advertising budget to drive traffic and sell your products. However, you want to turn to free traffic today , much more interesting to keep a good margin. Today, you are wondering how to get visitors to its website for free . You are in the right place !
At the end of this article, you will have all the keys in hand to bring visitors to your website, without it costing you a single penny! However, you will need to use another resource: time. Indeed, if you do not want to spend money, you will have to agree to spend time there .
Before you start, be aware that among the different ways to acquire new visitors (and potential customers) completely free , some can bring results several weeks or months later. You should not be in a hurry if you opt for these solutions.
Natural referencing
The optimization, or SEO , is certainly the best known way to get visitors for free. It is indeed a solution that can bear fruit for many years if all the rules of natural referencing are well respected.
What is natural referencing?
When you search on Google, or any other search engine (Bing, Yahoo, Ecosia, etc.), the results that appear are listed in a very specific order. The latter is defined according to various criteria that must be understood and applied to its website.
How to improve your natural referencing?
o make sure to go up in the search results and thus, to have visitors on its site for free, it is necessary to follow several rules. We can group these rules into two main families:
the SEO "on site" : optimizations on your site
the SEO "off site" : optimizations performed outside your website
To improve your SEO, there are therefore two angles of attack. The two are complementary.
Optimizing "on site" SEO
In order to appeal to Google and other search engines, it is important to have content on your site . If you have a shop, do not hesitate to create a " blog " section and to regularly post articles on subjects related to the main theme of your website. For example, if you have a store where you sell coffee accessories, you will need to write content about coffee.
These articles must be written following the rules of natural referencing and must therefore include:
a text of at least 300 words, as complete as possible
a main keyword (which must appear repeatedly)
secondary keywords
a title
subtitles
images with descriptions (alt tags) composed of keywords
a video (optional)
In addition to these articles, your entire site should be optimized to appeal to Google . To do this, you must reduce the page loading time, improve navigation and user experience, respect the referencing even on your home page or on the category or product pages, etc.
Tools can help you optimize your SEO such as SMRush .
Optimizing "off site" SEO
This aspect of SEO is really important and you should pay attention to it. Google takes into account the popularity of your site . Thus, it is essential that other websites talk about you and present links that redirect to your site .
For that, it will be necessary to leave in search of many links, while paying your attention to the quality of these links . We recommend that you research authority sites in your market. For example, if you sell cooking utensils, you can contact cooking blogs that are known and appreciated by your customers.
Natural referencing is a vast subject and requires a lot of knowledge. You will have to learn a lot and be patient before seeing the first results , especially if you have created your website recently. However, once your store is referenced on interesting keywords, you will see all your efforts rewarded!
Social networks
Now let's go to the second tool used by e-merchants to make themselves known and to bring visitors to their shops for free. These are social networks.
The social networks are indeed a great way to increase traffic to your website . Just post interesting content on a regular basis, share and exchange with your audience. You must be present and be responsive to any questions.
We advise you to focus on one, two or, at most, three social networks . If you manage to keep up a good pace of publication on three different social networks while you are the only master on board, this will already be exceptional!
The ideal is to choose the social network (or social networks) on which your audience is located. If your audience is young, you can use Snapchat . If your customers are older, take time to develop yourself on Facebook . Finally, Instagram remains one of the most popular social networks at the moment, so do not hesitate to post content there every day, or even several times a day.
Also think of Pinterest . This social network, which takes the form of a search engine, is used a lot by its users before purchasing decisions . So you could be a step ahead by working on this social network which invites users to discover new sites and new products.
Create a YouTube channel
Another way to reach online users in a targeted and free way, so that they then come to your website, is to create a Youtube channel . Indeed, it can be very interesting to share content that greatly interests your target audience and to insert a link to your store in description of your videos.
You have to be able to make videos that captivate and share easily . You can also work on referencing videos using the VidIQ application. This will help you to go up in the results by optimizing the description, the keywords, and various elements taken into account by Youtube.
You may not be comfortable making videos or you may not want to spend time there. You can then delegate, but it will not be free. Otherwise, you can call on other people who already have an audience that interests you.
Use affiliate influencers
If you don't have a large social media audience yet and don't want to wait before getting results, there is a solution. There are bound to be influential people in your market . If you sell accessories and sportswear, there are many fitness influencers who could promote your products and your store to their audience.
You may think that it takes a certain budget to hire an influencer and that it is not free. Think again ! You can only pay them after the sales have been made.
All you need to do is set up an affiliate system . You give a unique link to everyone who talks about you. You will know exactly where the customers come from and will be able to remunerate the influencer with a percentage (defined in advance) of the turnover that it allowed you to achieve.
Affiliation is a simple way to bring traffic to your website for free . The influencer is only paid if his followers buy.
You can also use the affiliation with other websites that address the same theme as you. They must not be your direct competitors in your niche or market. Then simply contact them to offer them an affiliate link within one of their article for example. You can also offer a simple link exchange as well.
Affiliation is a magic tool since you can even practice it with your own clients to encourage them to talk about you around them. There is no limit !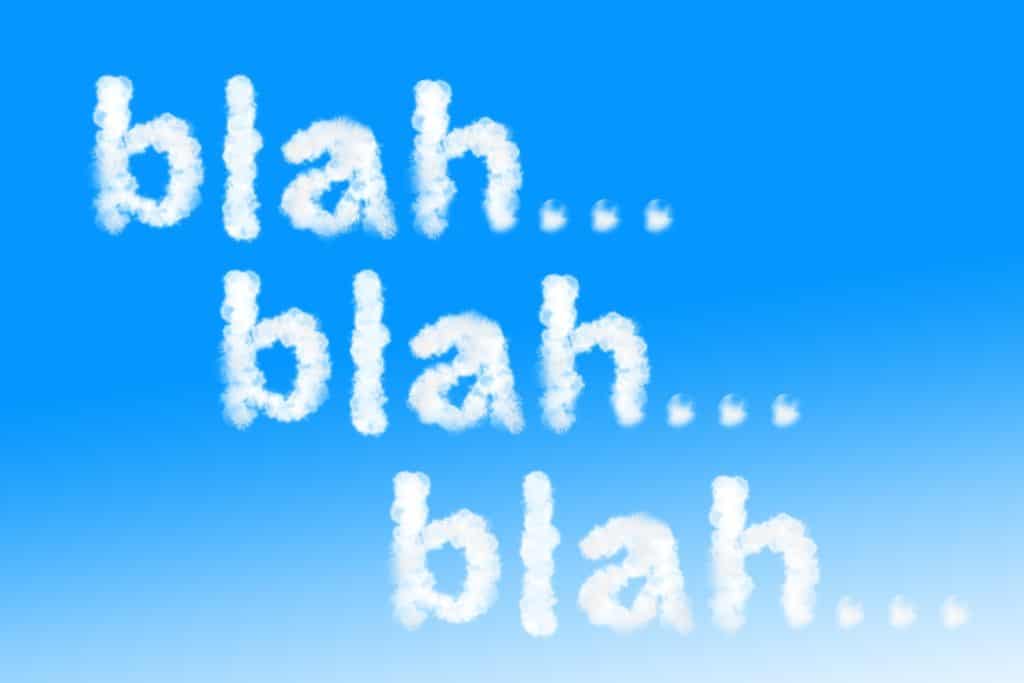 Use forums to bring visitors to your site
You can also use forums to share links to your store . Be careful though, many of them are strict with link sharing. In fact, most of the time, moderators do not allow new users to share their website. If they weren't, imagine what their forums would look like!
Thus, it is necessary to appear on the various forums and to participate actively before posting any link . You will have to wait several weeks or months before talking about your store. In the meantime, you will have to be an active member and help the communities of these different forums.
Quora
You can also use Quora which is a social network which functions in the form of search engine and forum. Users come here to find answers to their questions. They can ask questions or answer other people's questions intelligently.
You can research and answer questions that your prospects may have. Sometimes you can bring a link to your website, only if it is relevant . Other users, asking the same question, could then come across your answer and click on your link. Quora is therefore a real way to get visitors to its website for free.
You now have some ideas that will allow you to gain free traffic to your online store . It takes work and time , but if you persevere, you will end up with interesting results. Also note that, although you work on the internet, it is possible to bring free traffic to your site thanks to word of mouth in particular. Do not forget the means outside the internet to communicate about your project and talk about it around you!
To exchange views on the subject, join our Facebook group.
These subjects will also please you: