If lately you've been looking for a way to make ends meet on the internet, you've probably heard of Fiverr . It is a microservices platform where we can offer services of all kinds at 5 €, ranging from graphics to the creation of websites. But perhaps the concept did not really appeal to you, you said to yourself that it was impossible to earn money by starting at 5 €. Think again ! You can indeed earn additional income on Fiverr , and even earn a living there. Sit comfortably and take note because in this article I will show you how.
Discover Fiverr and establish a strategy
Before starting your freelance adventure, you will need to define your skills. Are you good at a particular field and want to share your knowledge? You can do coaching. Or have you always been passionate about words and writing? Writing for the web is perfect for you.
Question all of your talents. The main thing is that you choose an area that you like. Because the more you like what you do, the less difficult your work will be.
It is also necessary that the theme of your microservice is not already offered by a ton of sellers. Otherwise the competition may be tough and it will be difficult for you to get started. You can consult the microservices present on the site and then think of a theme which is not yet saturated but which has potential.
Take care of your seller profile
That's it, you have chosen your theme and you have a clear idea of ​​what you are going to do? Now you need to create the perfect profile that can attract customers. It is a key step to succeed on Fiverr .
When a potential customer is interested in a microservice, he will first take a look at the seller's public profile before ordering. It is therefore necessary to treat it to be as reassuring as possible.
Your pseudonym must be professional, avoid those with numbers or characters too flashy. We will also have to put a photo of you where we see your face and where you smile as a profile photo. Don't be afraid to show yourself, no one likes the unknown.
Also add an attractive cover photo that will grab attention.
As for your description, it should be a mini biography of you. You can talk about your skills, your qualities or your journey without going too far because few people will read it until the end if it is too long.
The important thing is to put your customer in confidence. He must be sure of your professionalism just by seeing your profile.
Create your microservice on Fiverr
The creation of a microservice must be done with the greatest care. This is what customers see first.
First of all, the descriptive image of your service must be meaningful. It should illustrate what you can offer. You can put for example "1000 subscribers in 1 day" or "audio transcription 15mn" in your photo. And it can be interesting to add a video, this will have an impact on the number of visits and the SEO of your microservice.
Also, the title should be clear and concise. It should prompt the click. Then choose a title like "I will write a SEO article of 400 words" to "I will write a quality article that is 400 words". The problem is that some Internet users are on the phone and they do not see the entire message that you want to transmit.
And finally for the description, it must be very convincing. Introduce the needs of buyers and then talk about what you can do for them to solve their problems. However, try to be brief. Too long a description can discourage the buyer from continuing to read.
It is advisable to put the odds on its side by creating several microservices. You will gain visibility.
Set options for your service
Options are essential when you are a provider on Fiverr . It is even the secret of top sellers on the platform.
You have to push the customer to take more than the basic offer. When reading your microservice, he must say to himself that the offer you are offering him corresponds to him perfectly but that if he does not take an option, it is not worth it.
So instead of working on several orders at 5 €, you can work on a few orders but which bring you in 40 or 50 € each. You then earn more by working less. In the design for example, you can offer a black and white logo creation for 5 € and add the optional colors.
You still have to limit the number of options. If you put 10 or more, the client will not want to consult them, he will find that it is long and complicated. It is better to opt for 2 or 3 packs and take care to explain everything in detail.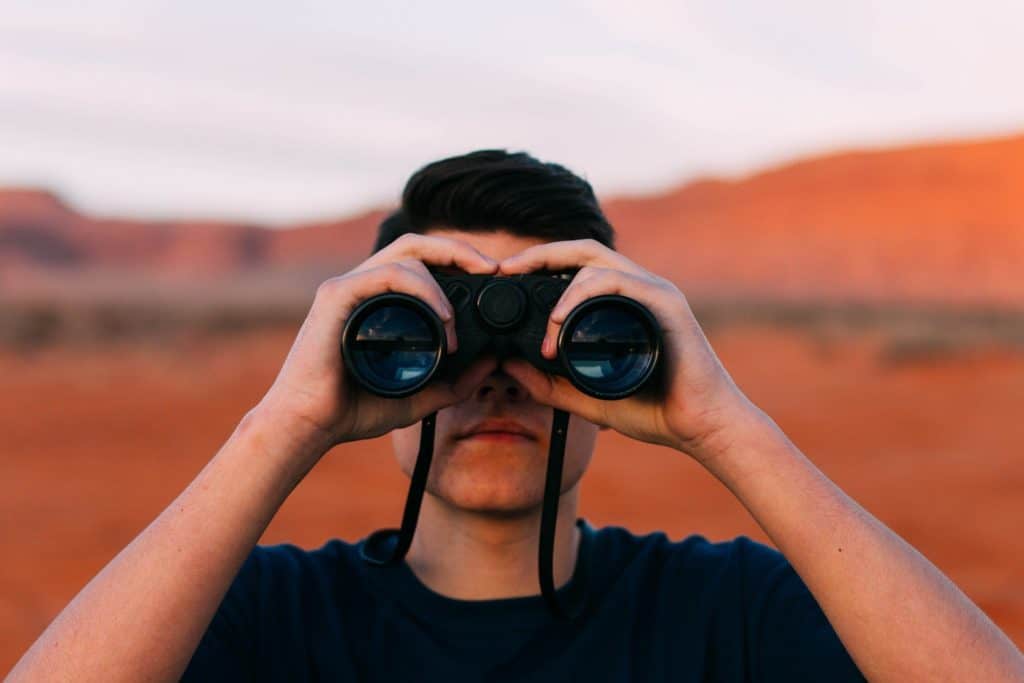 Find your first buyers on Fiverr
To start making money, you need first positive feedback. Indeed, the opinions of your customers create a snowball effect for your business. They encourage other buyers to choose you. But what if you haven't been able to land a single order yet?
The best way is to promote your microservice on different social networks like LinkedIn, Instagram, facebook or twitter. You can also tell your loved ones about it. You just have to find your first customers, the rest comes naturally.
In addition, by starting you can offer a low price to try to stand out. Just imagine that your price is the same as that of a seller who has already concluded more than 500 sales. It is obvious that the choice of the client would be directed towards the one with the most experience. So at the start always set an attractive price. You may have a lot of work but rest assured, it's just temporary.
Build the loyalty of as many customers as possible
Once you find your first customers, everything becomes much simpler. But you have to make sure that your buyers are completely satisfied with your service so that they want to come back to you. And you will need impeccable customer service to attract new ones.
Always stay tuned and responsive to questions from your customers. If you take too long to respond, the customer will necessarily look for another seller who will provide them with answers quickly. In addition, be transparent. Buyers will appreciate your honesty.
You must also respect your delivery time. This quality is really essential to succeed in the professional world, not just on Fiverr . So if you are afraid of not finishing orders on time, do not hesitate to add extra time to your service, even if you risk losing some customers.
Bonus: private messages
I recommend that you always respond as quickly as possible when someone asks you a question in a private message regarding your micro-service. It would be a shame if your potential client went elsewhere. The faster you respond, the more likely you are to have customers, with response times being indicated when people land on your ad.
Do you want to get started in micro services? Join our Facebook group to discuss the subject.
You will also like: