Instagram has reached 1 billion monthly active users . It is to date one of the biggest social networks. At first, Instagram stood out thanks to its approach which differed from the competition. Indeed, he always put forward the visual side, which few social networks did in 2010. Today, it is no longer just a social network , it is also a real business for many users. In fact, thousands of people manage to earn money with an Instagram account .
One can think that these people have a simple and pleasant life. We can easily imagine taking it easy and taking a few pictures here and there, while waiting for the next pay from their business partners. This may be true for a minority of them. The rest have worked and are still working hard today to maintain and grow their income. If these few secrets do not scare you, it is because you are ready (e) to follow the different steps that may allow you to earn a living through this social network.
Develop an audience to earn money with an Instagram account
First of all, you have to know what the base is, and the very first step to take into account, to earn money with Instagram, is the development of an audience . You are about to start a content business . It is essential that this content is consumed by someone so that it has an interest and can subsequently generate an income.
In the first part of this full article on how to make money with an Instagram account , we will address this issue and detail the best ways to create and grow an audience.
Create your universe
On Instagram, it is essential to stand out and create interesting and original content . We invite you to register pro . This means that your account must be clean and neat. Add beautiful photos related to your subject, photos that will catch the eye of your potential followers .
We need to quickly understand your universe and what subjects you are addressing on your account. Besides, this aspect should be clear to you. You need to approach Instagram with a particular angle and a specific theme. You will also need to know your typical subscriber , to whom you will speak through your posts and stories.
For example, you can choose to talk about fitness and share your healthy recipes. In this case, you need to know what type of person you are talking to and get to talk to them through a simple photo and a post. Having a particular universe will help you attract a targeted audience interested in what you have to offer.
Create engaging content
How to create content that will allow you to attract new followers and engage current subscribers ? You may not be a professional photographer and you are not used to writing content. However, this is essential to earn money on Instagram. Here are some tips:
Use canva.com to create beautiful , attractive visuals in an atmosphere that suits you. You don't have to be an outstanding graphic designer to create stunning images that will catch your eye.
Create quality written content that brings real value to your subscribers. This will sincerely engage your audience and make them want to share your content more naturally (which will allow you to reach other future subscribers!). If you don't have a beautiful pen, nothing prevents you from having your texts proofread or hiring the services of an editor on Fiverr .
Think about viral content
In addition to enriching content for your subscribers, you must also think about virality . Therefore, try to engage your audience as much as possible by asking them questions, inviting them to share their opinion and above all, to share your publication .
You can also organize small contests, once in a while. This could greatly help you expand your audience and reach more targeted people. All you have to do is offer a game to your subscribers. To participate, they will have to share a post or tag a friend under your post. At the end, you will choose the winner by lot and offer them a prize. Some competition posts can go viral and bring you a lot of visibility .
Once you've started building your audience, you can also start monetizing it. How to make money with this audience ? This is what we will see in this second part.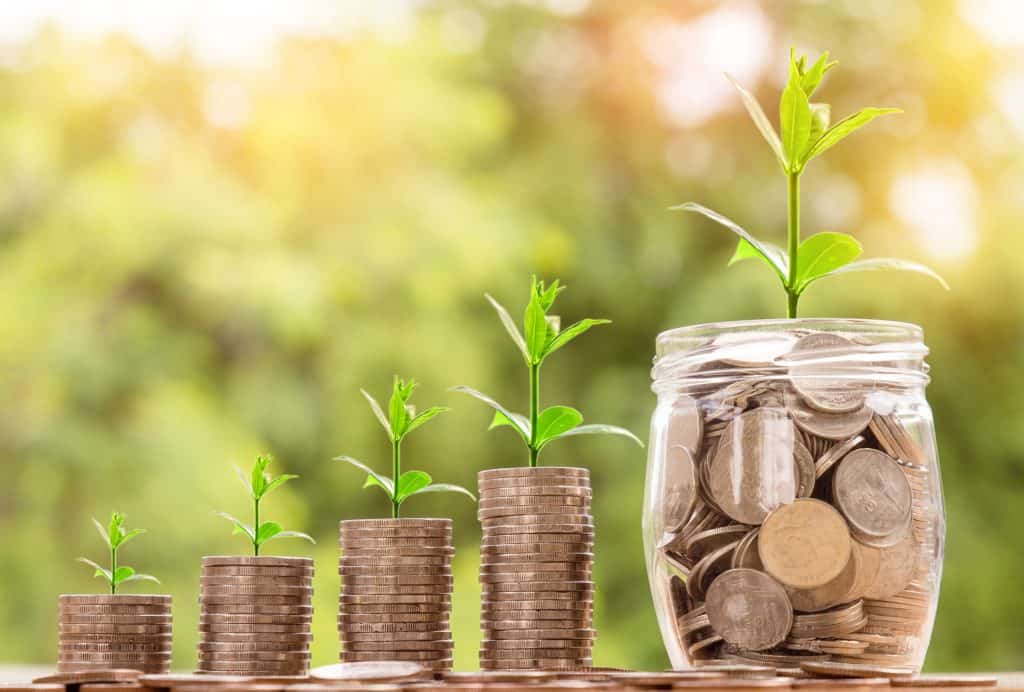 Monetize your audience
Be aware that even a small audience can earn you income every month. There is no need to group hundreds of thousands of subscribers to start making money with an Instagram account .
There are different ways to monetize your audience . We can divide them into two groups: selling your own products or services and selling products or services to third parties or people .
Sell ​​your own products or services
When you have an audience, you can choose to offer your products to them. These can be physical products , (which you make for example) or digital products (such as an ebook or online training). You can also sell your services (coaching, support, etc.).
Your audience will know and trust you. She will appreciate what you share and part of her will be ready to pay for your products or services.
Selling others' products or services
If you don't know what to sell or if you don't want to work on a particular project, you can choose to sell other people's products! Thus, it will be possible for you to promote products or services via posts and stories in exchange for remuneration (make sponsored posts ).
You can also negotiate with one (or more) brand (s) that you like, and try to become an ambassador of their products on Instagram, thanks to an affiliate system . You will then share content including their product (s) and invite your subscribers to go through your affiliate link. When they place an order, you will receive a commission (via 1tpe for example).
Tips for earning money with an Instagram account
By following the steps and the shared elements above, you should be able to earn your first income in a few months. However, we still have some tips to give you before you get started .
The essentials to succeed
In order to help you the best, here are some essentials. It will be imperative to train and learn about these different points to succeed on Instagram.
Include a link in your bio
Instagram leaves the possibility of integrating a link in its bio (or profile). You will have to use this to share what you have to sell to the greatest number. The people who come to take a look at your bio, are not necessarily subscribers, so they could discover your offer this way.
Also, if you sell several products or services, do not hesitate to modify this link, according to your posts and stories of the moment.
Understand the importance of hashtags
The hashtags are used to "classify" your content. Now Instagram users can subscribe to hashtags. Your publications (with consistent hashtags) could therefore appear directly on the news feed of very targeted users.
So don't hesitate to use hashtags. You can put a maximum of 30 per post, but it is advisable to put a maximum of fifteen. Choose the most suitable!
Consider making stories
The stories are very important. You can build stronger links with your audience by talking to them every day, or by sharing information regularly through stories.
Comment on other users' posts
If you are acting on posts related to your content and your comment is relevant, this may cause new people to want to know more about you. They will then click on your profile and you will gain new subscribers .
We also invite you to comment on subscriber posts so that there is a real proximity between you and your audience.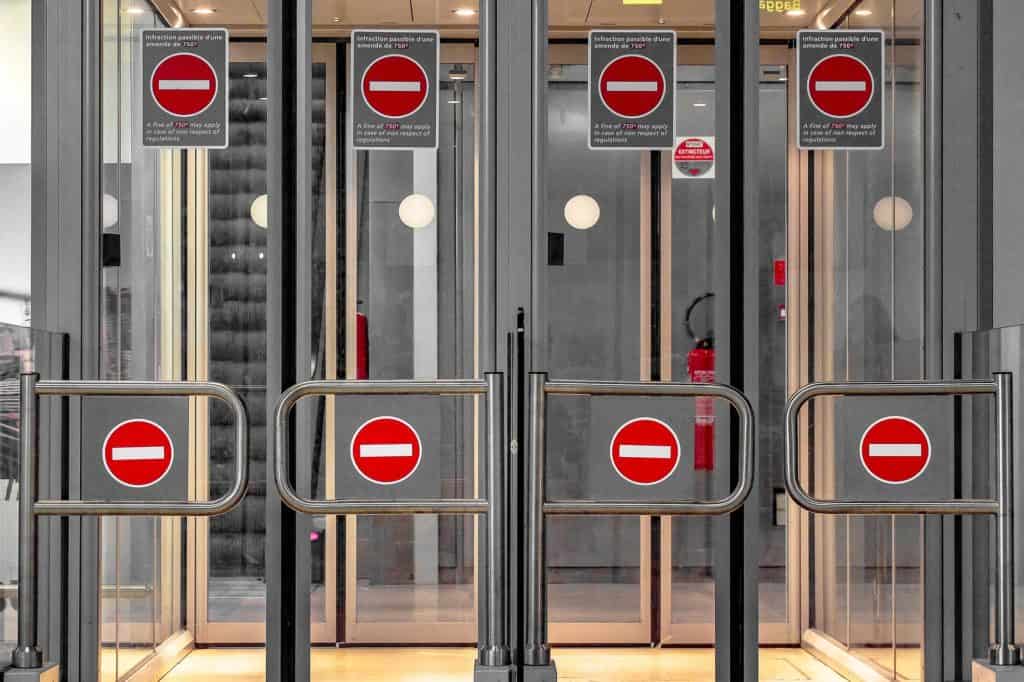 Things to avoid to earn money with an Instagram account
On the contrary, here is now an overview of actions not to do , at the risk of not achieving your goal.
Focus on the number of subscribers
This is however tempting. We tell ourselves that the number of subscribers is very large and that the more subscribers we have, the more money we will earn. Not necessarily. You are not looking for fame or fame, but just income. The quality of the audience you build will be much more valuable than the number of followers.
To advertise too much
Making sponsored posts too regularly and inadvertently will not help you, on the contrary. You risk losing the interest of your subscribers and receiving many criticisms. You will need to be able to find a balance between your different types of posts and stories.
Want to automate your account
You may have heard of Instagram account automation to get a lot of followers quickly. Know that today, Instagram has implemented a very powerful algorithm and that these practices are really no longer relevant if you do not have specific skills, unless you want to risk a ban on your account.
To abandon
Creating an audience can take a long time. You have to succeed in being productive and sticking over time and sharing content very regularly for several months, even several years. There is something to be discouraged. However, as in most businesses, your main chance of success is to not give up .
Don't forget to capture emails
To conclude, there is one thing to keep in mind: social networks are unstable. Even if Instagram is a social network that does not seem to be going away for the moment, it is the fate that awaits the vast majority of social networks.
Remember MSN Messenger or MySpace. If you are very young, it is not certain that you will have the slightest memory. Today, we even feel a strong detachment on the part of the young generation towards Facebook, which is however the most important and most used social network today.
To overcome this problem, it is essential for you to create an audience outside of Instagram. For this, you will need to have a website on which you can capture emails. This list will be yours until the end of your life! Also note that an email list is often more engaged than an audience on a social network.
Discuss with us on the subject in a comment or on our Facebook group .
You will also like: