Are you a student, employee or looking for a job and you want to start an enterprise ? Problem, you have little or no money to invest ? You probably think that you will have to wait a few months or years and save money before you embark on the big bath of entrepreneurship? Know that today, it is possible to create an online business without money , or almost!
We will see the different ways to start an online business, some with little investment and others that require absolutely zero initial financial investment . For all these activities, all you have to do is register as a free micro-entrepreneur with Ursaff and start generating income.
Service delivery: a good, simple way to start an online business without money
The easiest and quickest way to get an income as an entrepreneur is to sell your services . It's the best way to really start with 0 €. To do this, just follow a few steps.
Take stock of his skills
Above all, it is essential to know exactly what you have acquired and what your skills are . What can you offer that will bring value ? If you are good at writing, you can offer your writing or proofreading services. If you like sales, specialize in copywriting. You can also offer your services of assistant, accounting, translation or any other service in which you feel competent.
Register on service platforms
If you do not know where and how to find your first customers , register on platforms specialized in connecting people who want to delegate work and providers. There are several such as Fiverr or Freelancer for example.
Learn to sell yourself
Once registered, you will have to learn to stand out and stand out, because the competition is tough . Learn how to sell yourself effectively with an attractive profile and well presented and detailed services. Do not hesitate to read our article on how to get started on Fiverr.
Content creation: Youtube, Blogging …
If you want to create a business without money, but you don't want to sell your services directly and therefore your time, you can turn to a completely different business concept: content creation .
You can create written, audio or video content and gradually create a loyal audience over time, which will allow you to earn a living.
You can for example create a Youtube channel and share on a subject that interests you. This is free, you just need to not brake because of the camera. With training, you will become very comfortable, even if today, communication is not your thing! You can also create a podcast . However, you will have to pay around ten euros per month for the broadcasting of your program on the various platforms.
The other solution, if you are really more comfortable with writing, is to create a blog . For 40 € you can create your site on WordPress, have your domain name and your hosting for one year. From there, it will be necessary to regularly share written content, optimized for natural referencing.
So far, you got the idea: you have to create content. But how do you make a living with it? Let's see several tracks together.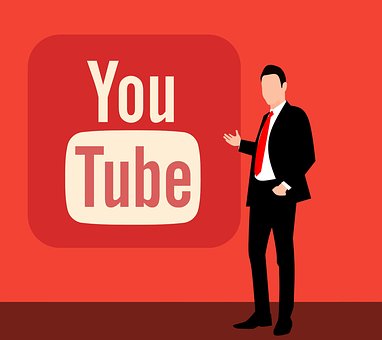 Membership
From the moment you have an audience, people who are interested in your content, you can choose to sign up for affiliate programs . This will allow you to extol the merits of a product or service from another person (or company) and to collect a commission for each sale made thanks to you . You can also negotiate directly with companies in your area. 
The advertisement
When your website has high traffic and your email list grows, you can monetize this. The first thing you can do is sell certain spaces on your blog to advertise . But this remains unattractive in terms of financial return. One of the solutions then, is to contact companies and offer to promote their product or service in a newsletter to your email list in exchange for income.
Sell ​​your products and / or services
Having expertise in a field and being recognized in your market as a key player can gradually lead you to offer products or services related to your theme.
You can for example sell training in your area of ​​expertise or sell products bearing the image of your blog .
Create an online business without money thanks to E-commerce
Contrary to popular belief, creating an e-commerce business does not require a large investment. We can even start with a few hundred euros . To do this, you will need to be well informed and use certain tricks , more or less known to e-merchants.
Creation of an online store with very little money
As we saw earlier, creating a website is not necessarily expensive. You can even start with no initial investment, thanks to offers from certain platforms that allow you to easily create your site. Find our article on how much money it takes to start dropshipping .
One of the most used platforms in e-commerce is Shopify . This Saas allows you to quickly and easily create a ready-to-use online store for free. You just have to go here: shopify.com and register, you will then be able to take advantage of 14 free days which will give you time to take charge of the creation of your shop. Then you will pay $ 29.90 a month.
Find products for sale and suppliers
Having a shop is good. But what are you going to sell? And above all, how will you find products to sell, without spending 1 €? One of the platforms, connecting suppliers and e-merchants, the most used by novice merchants is Aliexpress .
On this market place, you will find almost all the products you want. The advantage of this website is that you have no need to buy in bulk . You can buy a copy to test your product and then place orders one by one, depending on the sales you make in your store. This method of sending is called " dropshipping " (which could be translated as "drop delivery") or direct delivery.
Aliexpress has its advantages for beginners but also has some disadvantages such as long delivery times (products mainly coming from China) or sometimes difficult communication with suppliers. This is why we invite you to contact other suppliers online or near you, who may accept delivery by dropper.
You can also find winners products using paid tools such as adspy and ecomhunt .
Promote its products
Advertising is expensive. But there are tricks that can allow you to place your products in front of a qualified audience at a lower cost .
First, you can spend time sharing interesting information and your products on social media . For example, the more you post by choosing suitable hashtags, the more targeted people will subscribe to your accounts, follow your posts and will therefore be in front of your offer regularly. Think of Instragram, Facebook, Twitter… Also don't forget Pinterest , which is a great tool for presenting your products to an audience.
You can also contact small influencers and offer them a partnership. You negotiate a presentation of your product to their audience, in return for a commission on the sales made through their advertising. You therefore have nothing to spend upstream, apart from sending the product to the influencer.
By browsing Youtube, you will find other tips of this type to promote your products with a minimum of investment.
Dropshipping is really ideal for getting started without a lot of investment. Be careful though, it is not advisable to start with 0 € because you will have to advance the cost of purchasing products from your suppliers. If you are interested in dropshipping, we advise you to read our article carefully on the errors to avoid in dropshipping . 
Create and develop a mobile application
Do you have a great application project, an idea that could revolutionize a whole market? You tell yourself that it will cost you thousands of euros to develop. If you hire a team of developers, it is obvious that it will cost you dearly.
But another solution exists: create your own application !
You certainly think (and there is something!) That serious coding skills are needed. You think it would take years of work to be able to build an application. You probably have to be passionate about code and a whole bunch of obscure and very technical stuff… Well, think again!
It is obvious that today, when we wonder how to create an online business without money , the idea of ​​creating an application is not the first to come to mind. However, it is now possible to create an application with much easier and much less resources than before.
We invite you to visit bubble.is . It will certainly take time to get to grips with the tool, but with patience and a lot of motivation, nothing is impossible!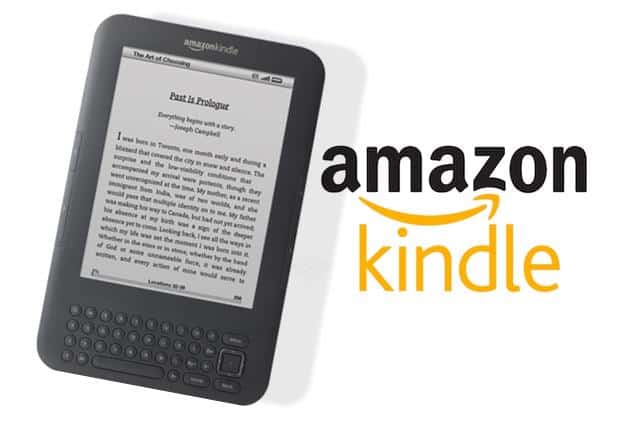 Self-publishing books
Do you have a beautiful pen and have you always dreamed of writing a book? Did you know that today, it is no longer necessary to send your manuscripts to dozens of publishers hoping and praying very hard for a positive response to reach you?
There, you may be wondering what does this have to do with starting an online business? Well, know that today it is very simple to edit your book yourself and make it available to millions of consumers on the internet .
Indeed, Amazon, the most visited e-commerce site in the world, offers the ideal solution for all writers (experts, as well as beginners) wishing to submit their work to an audience. It could not be easier :
Write your book on a text document
Register on Amazon KDP
Download your manuscript and format it following the instructions
Choose the selling price of your book and publish it
It's as simple as that, and without any investment ! Amazon does not ask you for money up front, the company only takes a commission for each sale. You can also choose an option that allows you to offer your book in physics. It will then be necessary to pay attention to an additional element: the compulsory legal notices to be affixed on all physical books.
Your mindset will make the difference
As you can see in this article, money can help and make it easier to start, but it is not absolutely necessary to start an online business . However, it is important to keep in mind that the results will not come soon. If you don't invest money, it will take time to invest . You still need to be able to support yourself during this long phase without much result. Therefore, you will need to find or keep a job in parallel.
Be aware that if you are in a hurry to start your activity and you have a small starting capital, it can be interesting to invest it, even if it is a very small sum. Investing intelligently in advertising can speed up your success . Think about it!
Discuss the subject on our Facebook group or in the comments.
You will also like :