Whether you already have several sales to your credit through 5euros.com or you are looking for all the information concerning this micro services site before registering and highlighting your own skills, there is an essential aspect which will make that you will be regularly requested or not, it is the management of the customer relationship. It is essential if you want to build a good e-reputation and if you want to attract even more buyers to your profile. Even if you have never sold anything in your life, you will not escape it. We will see one by one the essential points to respect to put the odds on your side!
The customer asks you a question before placing their order
You have followed to the letter the instructions left by the Fiverr's team or the various members of the site, as to the best way to write and publish your service. Some customers order you directly, but others contact you, if only to ask you what you can do for €5, when you have very clearly indicated it on your service. You might be tempted to zap it and wait for it to find out for itself and place its order, or to reply that all the information is already detailed on the service. Big mistake! It would be the best way to get him to flee permanently.
Keep in mind that the customer needs to be reassured and to know that by placing an order with you, he has made the right choice. If he asks you a question, it is because he is interested in what you are offering. It's up to you to find the convincing arguments that will prompt him to order quickly.
You have a new order
That's it, the customer has placed a new order. The first thing to do is to thank him. Check that you have all the instructions from him before confirming his order. Depending on the complexity of the service and / or if the time is a bit long, do not hesitate to leave him an intermediate message to tell him that things are going well and that you have completed this part of the order. This will take you little time and will aim to reassure him that everything is going well and that it will be delivered on time.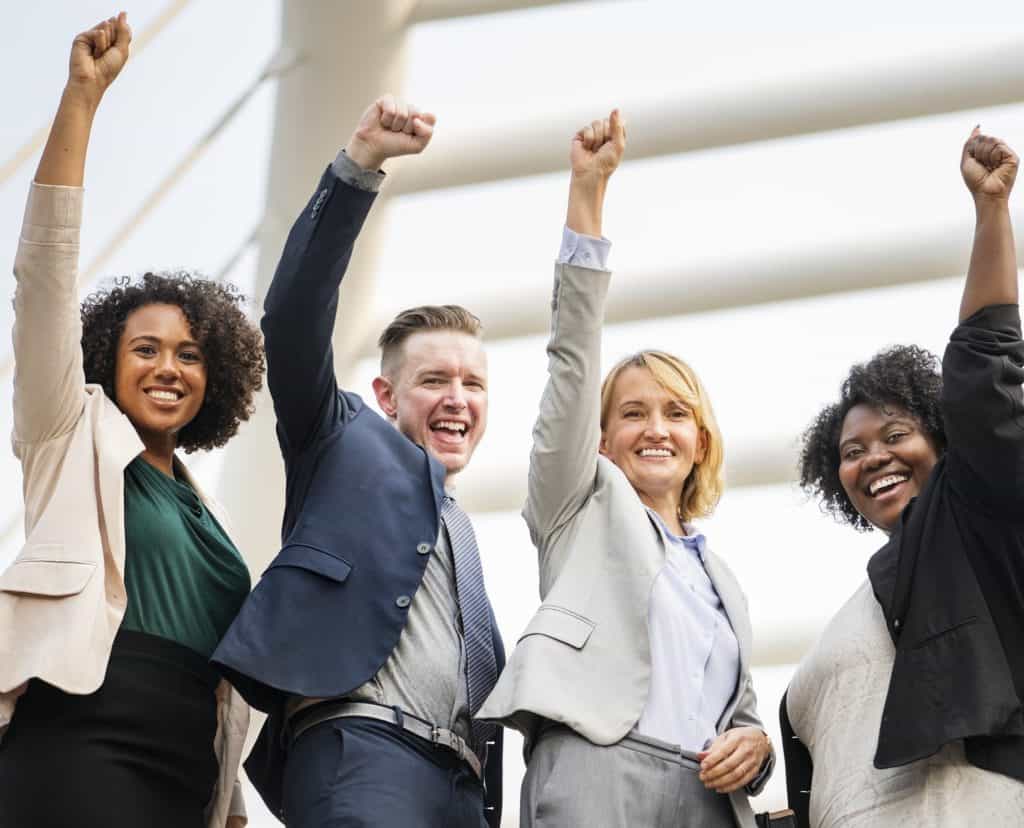 Ensure complete customer satisfaction upon delivery
You have just delivered your customer. Your main objective is to make sure that what you deliver to him perfectly meets his expectations and that he is completely satisfied with them. At the time of your delivery, send of course the attachments of your work but also a pleasant message. If your service stipulates that the customer has the right to request a touch-up, you can also specify it at this time.
Depending on if your service allows, try to offer a little extra gift (such as a guide, an explanatory pdf, etc.). It will take you a little time to write it at the beginning, but you will gain points with your customers thereafter. Give it away for free, and you will be sure to please. It's a bit like the candy that the restaurant serves you with the bill. It's free, unexpected and fun.
Dare to ask for a positive opinion
On 5 euros, the positive opinion is the sinews of war. It is thanks to him that you will go up in the ranking of the site and that you will be more visible. Most customers are aware of this and willingly accept to leave a comment, but not everyone. Some customers just don't think about it because it's not part of their habits. Do not hesitate to ask them, but never force them. Tell them that leaving a notice will allow you to be paid for the service you just delivered to them and also that it will allow you to distinguish yourself from your competitors. If you have done a good job and the customer is satisfied with your service, there is no doubt that he will be happy to let him know by leaving a positive review.
Offer up-sell or cross-sell
Under these somewhat barbaric names there are actually powerful selling points. Let's assume that you offer services related to graphics. A customer has ordered a logo in low definition to test your skills and your responsiveness. On delivery, along with your message, offer him to deliver the same thing but in high definition version, through a new order. Or sell the source files to him so that he can make changes if necessary. This is an up-sell.
At the same time, cross-selling consists of offering another service for which you are competent and which is complementary to what you have just delivered to it. If you had a little chat with your client to find out what activity he was in and what he liked, in order to make him the logo that would perfectly suit him, perhaps you have deduced from this a near need for cards or flyers. That's good, you do too! Dare to talk to him about it, possibly offering him a small discount if he places the order within X days and if it is financially viable for you. There is no guarantee that he will act, but since you do not know if he has seen your other services on your profile, we lose nothing by talking to him about them.
The aim in these two approaches is certainly to sell more, but also to provide him with instructions that he may not have had when placing his order and which may interest him in the near or more distant future.
For further
You may also like these items:
Is there one aspect of customer relationship management that you think is more important than the others? Leave us your opinion and experience in the comments or on our Facebook group .