Who has not dreamed of making money from home? Thanks to high-speed internet connections, working from home has never been easier. At least, that's what we tend to believe.
Indeed, when one finds himself in the position of one who has a little time or agent to invest, it becomes difficult to make the right choice. On which skills to rely on? Am I legitimate? Sometimes, it is enough to take the step and to devote oneself to his project studiously …
We present you today 5 best business ideas to launch from home.
#1 best business ideas : Affiliate
Among the business ideas to launch from home, the first that comes to mind is the affiliation. To know what it is, head to our article dedicated to the subject.
To earn money through affiliation, it's simple (on paper). Just bring qualified traffic to an offer, and collect your commission.
But before you make money, you have to work. Work a lot. The idea of bringing traffic to one's links is the very concept of affiliation. And to bring traffic, it is necessary, either with the audience, or to have the good strategy of promotion.
One of the techniques for making money through affiliation is to create a blog on a niche. There are many areas that are competitive today, but by dint of quality work and perseverance, it remains possible to position oneself on specific requests.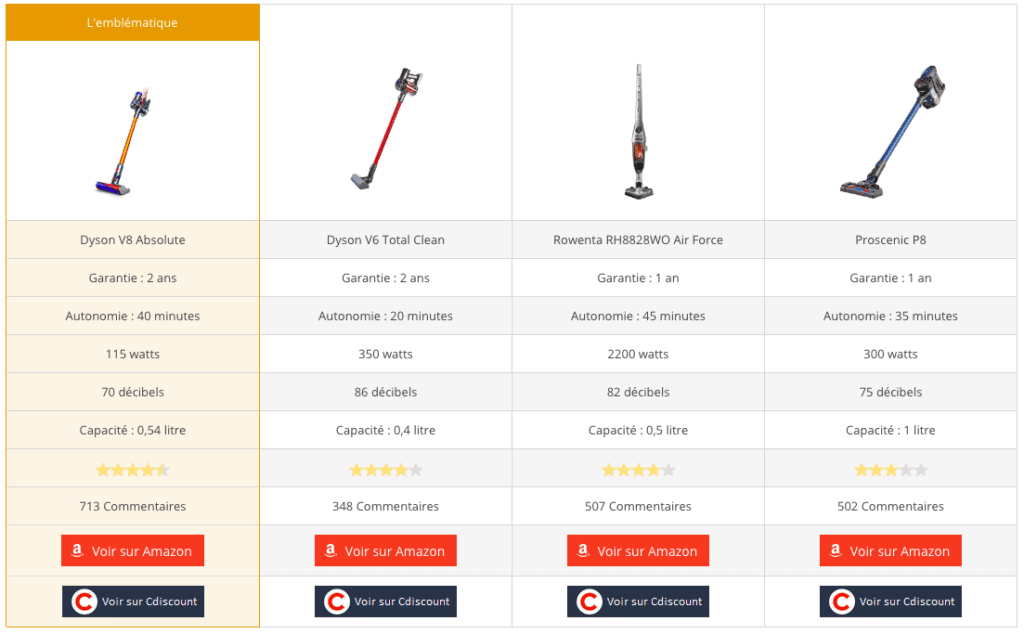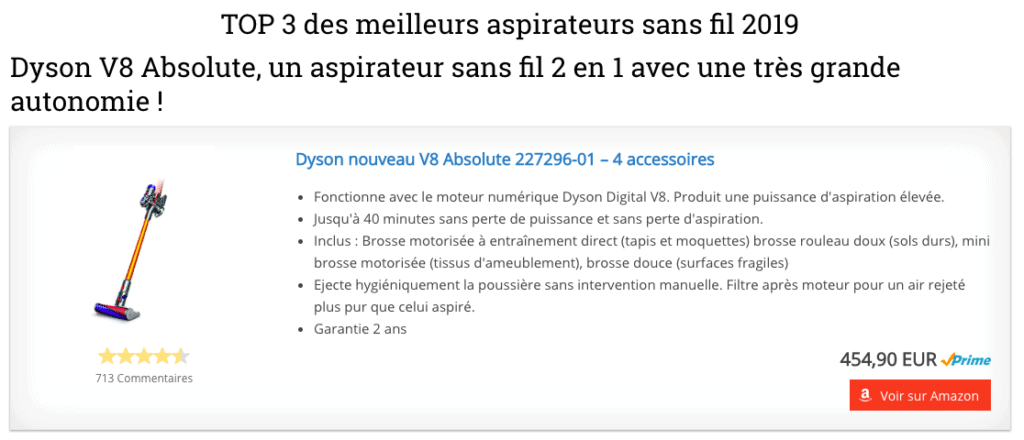 The idea of the blog is to provide Internet users with high added value content, so as to attract visitors in their purchasing process. The Amazon Partners program is one of the pillars in this regard
#2 : Create your Youtube channel or Twitch
If your ambition is to become the new Cyprien or Norman, hold on, the road may be long and dangerous. On the other hand, if we place a point in 2nd position of our 5 business ideas to launch from home, it is because there is a link between the first two.
Indeed, like the blog or niche site, to find a place in the SERP, it will be necessary to nest and identify its target with precision.
Among what works today on Youtube, it is the product tests. These products can be :
Softwares
Integrated solutions, such as Saas
Physics: high-tech for example
A city or destination in the theme of travel
etc …
It's up to you to find your niche. In highlighting your content, look at the problem of visitors: what question (s) do they pose? How to solve it?

Finally, if you are more oriented Gaming, go on Twitch and work on your graphic identity. What will make people want to give you money will obviously be your level of play, but also your ability to entertain and innovate.
#3 : Offer its services on platforms
Propose its content on a platform such as 5euros.com or Fiverr is one of the simplest ways to fast make money from home.
No need to have special talent to offer your first services.
Do you have a PC? It's already enough to start selling services on 5euros.com.
The micro-services available often respond to micro-tasks that people prefer to delegate than to do it themselves: from the computer entry to the creation of a banner for Facebook, it necessarily has a micro-service that you could propose!
#4 : Dropshipping
True fashion phenomenon in recent years, anyone can embark on a dropshipping shop launch project! If you want to know what dropshipping is, we talk about it here.
The basic investment requested is superior to the business ideas presented above, BUT the possible return on investment is almost limitless.
To test your project in Dropshipping, you do not need to have advanced computer or coding skills. A little common sense and tutorials are enough.
The perfect launch package for creating your e-commerce site is the Shopify + Oberlo duo. Concretely, in a few hours your shop is on foot, ready to see its first visitors. Again, a rule of thumb: position yourself on a niche!
As you design your store, develop your branding directly. If you are not comfortable with the graphics, ask the help of a graphic designer on fiverr for example 😉
#5 : Print On Demand
The principle of Print On Demand is simple: you design the design of a product, and it is printed on the support (tshirt, mug, phone shell, etc …) to order.
No risk: the website doing the intermediary takes care of everything. He takes care of cashing the sales order, putting the product online and then producing and shipping your product. All you have to do is recover your commission.
Obviously, if it were so simple, everyone would do it. Once again, having a source of traffic on hand is important. The perfect combo is to have a high traffic site, a YouTube channel with high potential, have your artwork made on fiverr , then sell your products online with a shopify store. Here is a virtuous circle!
---
Have you experienced any of the above business techniques? Tell us about your feedback in the comments!