More and more companies are choosing to integrate a chatbot on their website in particular, in order to facilitate the journey of their users. This is also a good way to save time and save money on customer service for example. However, making a successful chatbot is not for everyone. We must understand all the challenges of this tool and implement the right actions. You will find through this article, the best practices that you will need to achieve an effective chatbot.
Why want a chatbot?
The first thing to think about when you want to start a chatbot is obvious, yet some people might miss it. It is simply a matter of knowing why we want to create this robot . It is true that owning a robot and delegating customer service to it is pretty cool. However, this is not necessarily the only reason why we choose to make one available to its visitors.
We have to think concretely about the usefulness of this chatbot . What is it going to be used for and is it really needed? Is the goal to answer recurring questions from customers in order to save time or will it be there simply to reassure the user? It is essential to ask these questions in order to be certain of needing this robot. It would be a shame to spend time and money in a function which will not be useful finally or which will decentralize the user of the primary goal which he had while coming on your Internet site.
Before starting the steps to create your chatbot, define the objective (s) clear and precise for your chatbot. Before starting the steps to create your chatbot, define the objective (s) clear and precise for your chatbot.
Make the right choice for creating the chatbot
Many tools are available on the market and will allow you to create a chatbot that meets your needs. You will have a wide choice, whether in terms of functions or price. You can for example choose a tool that will allow you to create a chatbot on Messenger or others, which can be easily integrated on your website.
Here are some examples of tools that you may find useful:
Botsify
Flow XO
Chatfuel
Sequel
Etc.
All you have to do is go to the different websites of these solutions to compare the offers and choose the one that suits you best. It is a necessary step to be sure of a successful chatbot . On our side one of our favorites is Conversiobot .
Maybe you want tailor-made. If this is the case and you prefer a system made for you and which will integrate perfectly with your website, we advise you to contact a developer. This one will meet all your expectations. A successful chatbot can be easier with an expert provider on this subject. He will guide you and participate in the success of your project.
Be aware that there are two types of chatbots. The first must learn all the ways to ask a question, it will then be necessary to give him all the possibilities. The second, on the other hand, is more "intelligent" and more efficient. He uses synonyms and semantic fields and thus manages to understand more easily any type of question. The answers it gives to users are therefore normally more appropriate and relevant.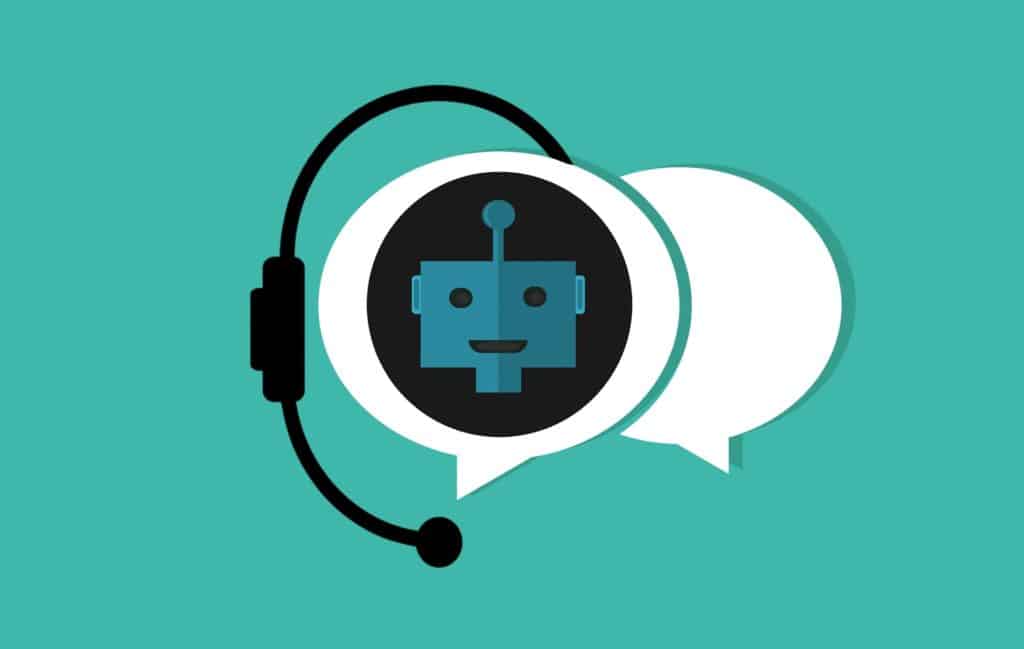 Make the user understand that it is a robot
There is an essential point to respect if you want your chatbot to be a success. You must make it clear to your users that it is not a human being who responds to them, but a robot. In no case should you say, or imply, to your prospects that they are supported by a support person for example.
Your users are likely to realize this at some point. Indeed, chatbots may be more and more efficient, they are nonetheless robots and will not have an answer to everything. Above all, the conversation will not be as smooth and normal as with a real human.
A lie or omission such as this will be felt as disrespect and honesty on your part. This will de-credit your business and the products or services you sell. You risk creating a very bad image and losing sales. It would still be a shame since you certainly choose to create this tool to save time and therefore money. And not the reverse.
Successful chatbot: create a chatbot with a personality
Your chatbot is therefore not a real person, but nothing prevents you from giving it a personality. On the contrary, this is rather strongly advised . As we mentioned, your users should know that they are addressing a robot and that this robot gives them answers automatically.
A part of your visitors may therefore think that they have no value in the eyes of your business or that you do not consider them sufficiently. You ask them to go to a machine. This remains a recent way of doing things, it is not yet fully accepted today. To make this novelty work better, and to make it easier for users to address your chatbot and not a human, it is important to bring this robot to life .
So do not hesitate to give it a personality, to make it cute. You need to name your chatbot, give it a character and some way of responding when it is addressed to your visitors. For example, he may seem friendly , without being too familiar, of course. You will have to find a happy medium to make your chatbot want to ask questions. Feel free to choose funny answers if a visitor decides to ask a question off topic, for example.
Think of ALL possible questions
When you think about creating your chatbot, you need to try to find all the questions that your users might have . We must consider all possibilities to meet customer expectations as much as possible.
For this, it is essential to make a complete list using various tactics. The first may just be to bring your whole team together and brainstorm . You may not be able to think of all the scenarios yourself. The ideal, if your activity is already launched and you already have relationships with your users, is to take example from the messages that you already receive. Ask yourself what questions or objections your visitors have. What are the most common questions that your customer service department has to deal with almost every day?
At first, your chatbot will not be 100% efficient and will not answer all user questions with precision. It does not matter, you will improve it over time.

BUT select the most relevant at the start
If you want your chatbot to be up and running quickly, focus on the main things . You have thought about a maximum of questions or answers, you must now include those which seem to you the most relevant and which will probably come back regularly. This will allow you to set up your chatbot quickly and collect the first user feedback as soon as possible. You can then, gradually, integrate new questions and improve your messaging.
This will allow you not to waste too much time putting in a large number of response possibilities that may never be used.
Take control if necessary
Even if you think of many questions that your prospects or customers may ask themselves, some may escape you. To succeed in your chatbot , you have to anticipate this and make sure to simply redirect visitors to customer service.
However, you must be certain that your users are addressing your customer service well and that they are not discouraged or annoyed by not having had a direct response to their question. If this happened, you could lose part of your sales. To avoid this situation and ensure that prospects accept the situation and turn to your customer service, do not hesitate to use a humorous, sympathetic and above all honest tone. For example :
" I'm just a robot and I can't help you with this, but don't hesitate to send an email to the following address:… "
In all cases, you must be able to take the situation in hand if necessary and not abandon the user with his questions.
Evolve your chatbot
As we mentioned earlier, your chatbot will have to be constantly upgraded. Successful chatbot means adapting to user demand and comments. You have to analyze conversations that your chatbot has and understand the elements that are not going well, what to modify, to have a service optimized to 100%.
Even if your cat is not a real success at the start, you should not give up. It may not be well optimized and customers may still prefer to contact customer service directly. You have to understand why and take corrective action.
Add questions, answers and elements that reassure and encourage your visitors to use this character. Otherwise, you will just have wasted your time.
The chatbot is an ideal tool for delegating part of customer service and this, at a lower cost. Even if there is an initial investment or a subscription to a particular tool, this cost is quickly amortized, because it will save you precious time.
Discuss the subject on our Facebook group .
You will also like: