Passive income. 6:10 a.m. The alarm clock attacks your eardrums for the third time already. The struggle to get up every morning becomes unbearable. Especially for this tasteless job from which you get no satisfaction. After the joy of hiring, the motivation quickly fell flat after a few weeks. Now you feel like you are in slavery from 8 a.m. to 5:30 p.m. However, you have to fill the fridge well and pay the rent.
Last month, you thought you might get some consideration from your supervisor. After doing great work for months, you thought you deserved a raise.
In gratitude, your leader probably told you that the budget was closed for this year. He promised to try to make an effort next year. This Georgian proverb illustrates this situation well: "a promise does not pay the debt". But basically, what does it change?
Getting a 1 or 2% increase cannot fundamentally change your lifestyle.
It's hard to accept at the moment …
Don't get depressed! you can still change your situation in another way.
Ah yes ! Is it really possible?
In this article you will learn about a type of income that is never talked about in school.
Are you tired of seeing your earnings stagnate and your purchasing power drop as gas increases and insurance premiums decrease?
So, read the rest of this article. Your morale should go up. A new field of possibilities will unfold for you.
Add a new type of income to fund your bank account
When you were a child, your parents may have introduced you to money early on based on life experiences. Remember the Malabar skillfully caught on the counter of the supermarket cashier?
Parents often explain in this specific case that it takes money to buy sweets. And how do you get financial resources? Well by working!
This exchange of time in the form of work for money constitutes "active income". It is the best known method of earning a living.
So to get the most money possible with this method, 2 possibilities exist :
Increase working hours, but a day only takes 24 hours,
Obtain a higher compensation per hour worked.
We quickly see the limits of the system. You have to find time slots to sleep. In addition, we are dependent on the goodwill of employers regarding the value of our skills.
Is becoming your own boss the solution? Not always.
Take the example of an artisan painter. He works alone in his business and carries out himself the works for which he is responsible. He is therefore limited in his working time just like the employee. In addition, its hourly rate is dictated by the local market. Here we are talking about "active income".
Now let's look at the neighboring paint company. The boss no longer takes care of the construction sites himself. It employs a team of 9 painters. The barriers then fall. It can increase the number of projects to be carried out by recruiting. Its revenues then increase in parallel with its turnover. In addition, he delegates the management of his company to the manager. We then touch on the concept of passive income …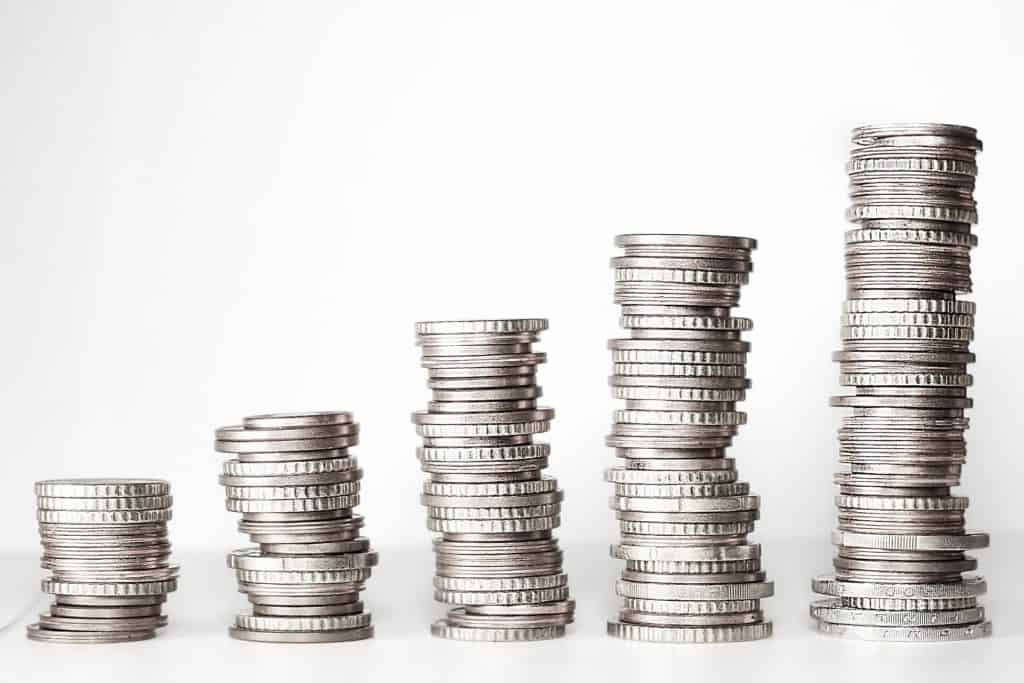 What is passive income?
Imagine filling your bank account for a moment while you sleep deeply. What a joy to come back from your favorite sport and to see the arrival of a new transfer. It's nice to have peace of mind with your family knowing that new financial inflows happen throughout the day. This is what this way of making money can do.
Passive income consists of earning money without systematically exchanging available time. An example is to sell drinks with a vending machine.
You can also get rents from a studio by fully delegating the management to a real estate agency. At this point, it's still important to warn you of something important.
Receiving passive income does not mean earning money without making efforts. We're just going to do it differently.
Indeed, the implementation of this remuneration system requires prior work. In addition, regular monitoring must then be carried out.
If we take the case of real estate, it is important first to acquire a quality property and then to follow the regular payment of the rent.
Putting up passive income is very attractive. But where can we find them? To answer this question, it is necessary to know the different categories of income.
The 7 different income families
Did you know ? 1% of French people earn more than € 106,210 according to an INSEE study published in 2018. According to the Institute of Statistics, the only activity income does not explain this figure.
The secret ? This population actually benefits from several sources of income.
You thought your salary was your one and only resource. So, you will be surprised because with these 7 families, there are dozens of sources of income to put in place.
1. Activity income
Above all, school teaches us to become employees. You receive a salary in the private sector every month or a salary in the public sector in exchange for your work. For the tax administration, this is activity income.
According to INSEE, these payments represent the main income for 90% of the least well-off French people.
Entrepreneurs and self-employed persons also receive business income in the form of management fees or profits.
Income from activities is most often by nature active. It will therefore be necessary to draw elsewhere to develop its financial independence.
2. Revenues from ecommerce
Have you ever bought an item to resell it more expensive immediately? It's trading. The profits from this activity constitute commercial income classified as BIC (Industrial and Commercial Profits) by the tax authorities.
Some have even left their jobs to start buying and selling with Amazon or even dropshipping.
Besides, it's a way of getting rich that existed long before the creation of currencies with barter.
3. The interests
Do you think that only the banks finance and irrigate the economy?
Well crowdfunding in English, already represents 1.4 billion euros in France for 2018 according to KPMG. This consists of loans between individuals using an online marketplace that initiates and manages this relationship between lenders and borrowers.
The principle of interest is to receive remuneration for the loan of a sum of money to a third party.
This can be done between relatives (family and friends) or between people who have no particular ties.
And guess what? Aren't banks big borrowers? In fact, they pay interest to their customers for the amounts deposited in their establishment in the form of savings.
4. The dividends
Imagine earning money on a regular basis even after you have ceded the management of your business to an employee. You could then enjoy life or devote your time to creating new important projects.
This is the strength of the dividends. These are regular payments in exchange for capital invested in a company. This type of compensation thus rewards the shareholder's investment and the risk of loss of the partner.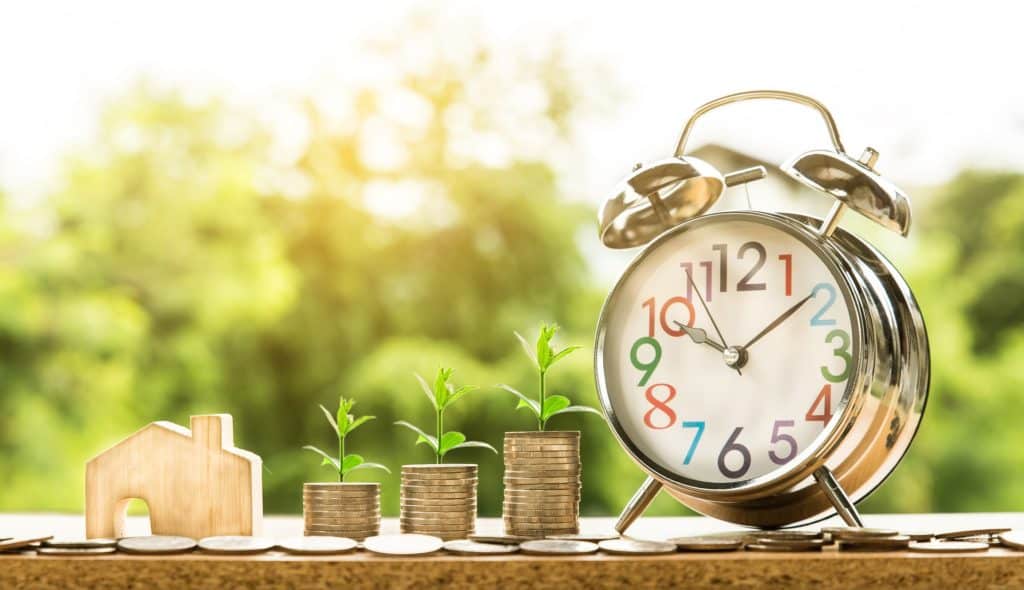 5. Renting
Do you eat raclette every week? Obviously not. It's a too fatty dish that we eat rather in winter. However, you do sometimes enjoy this culinary specialty from time to time. And then, the raclette is a safe bet for organizing a meal and ensuring a friendly atmosphere with its guests. But this requires having a specific device to melt the cheese. So why bother with equipment for such rare occasions?
This is just one example. Do you also have a drill or a camcorder at the back of a closet?
We have a multitude of objects and materials in our closets for very specific use.
One solution is to offer to rent your goods and equipment. The principle of the rental is as follows: the owner receives compensation by ceding the use of property to a third party for a limited period.
It is very easy today to rent your camera or mower on specialized internet sites like Zylok.
When we think of rent, we associate real estate. It is very easy today to rent out an unused room in your home on a seasonal basis on Airbnb.
Do you have space in a cellar, attic or garage? Rent this space available on an online costocking site like jestocke.com.
6. Capital gains
Do you keep a case of Bordeaux red wine at the bottom of your cellar? At the time, you bought this wine on a group purchase offer from a colleague. These bottles are worth a small fortune today and the idea of drinking such a sum of money petrifies you. So, you decide to resell your bottles. By the way, you cash in a nice profit without having sweated.
Realizing a capital gain therefore consists in acquiring goods or objects and then reselling them at a higher price.
The practice of anticipating a higher value of a good and making it a gainful activity is the definition of speculation.
7. Copyright
How to receive recurring income with his artistic creations? If you're a music genius, you can create hits that earn regular copyright fees. Thus, authors can continue to receive income from their works for 70 years. Jean-Jacques Goldman receives 2 million euros in rights to his songs per year.
Are you more of a visionary inventor or engineer? You can protect your idea and your research with the filing of a patent. The exploitation of a patent by a third party then gives the right to royalties.
Understanding how these families work allows you to seek new ideas for passive income. To help you get started quickly, we will offer you 7 opportunities to take advantage of.
7 ideas of passive income easy and quick to set up
Did you understand the concept of passive income?
Now you have to find ideas … and especially the good ones for you.
How many sources of income are needed? The ideal is to have one source per family of income to diversify and secure your overall income. For the amount, it all depends on your goals regarding your desired level of financial independence.
Out of inspiration to start? Here are some quick tracks to set up for a beginner.
1. Buy a smartphone app
With the explosion of smartphone sales, applications have quickly become more popular.
Selling an app can be very profitable and requires little follow-up effort after it goes live.
No time to search for the idea? Neither the skills necessary for development? You can easily buy ownership of an app on Flippa.com and reap the benefits of sales on Google Play or the Apple App Store.
2. Sell training online
You are passionate about fishing or scholarship. Besides, you regularly give advice to those around you on these subjects. You can then easily create a training course and sell it on Udemy in an automated way. This activity requires little capital at the start but time for conception.
3. Buy dividend shares on the stock market
You have savings in the bank on passbooks. The problem ? It doesn't even cover inflation anymore. Do like the billionaire Warren Buffet and bet on the stock market with stocks of companies paying solid and regular dividends.
Open this week a SSP (Stock Savings Plan) with an online bank like Boursorama and invest small amounts to get started.
4. Rent your car without leaving
Did you know that the French spent an average of € 6,063 on their automobile in 2017, of which € 840 were maintenance costs and € 658 were insurance costs?
You also have a vehicle. Only, you use it too rarely.
With Getaround, you can easily rent a car and fully automate rental management. A connected electronic unit manages the opening of the vehicle using an application on your smartphone.
5. Lending money to real estate developers
Since the 2008 economic crisis, it has become increasingly difficult for businesses to borrow money from banks.
Companies are therefore turning to individuals with lending platforms on the Internet. This is called "crowdfunding"
Real estate developers are not outdone and use this type of financing with specialized crowdlending real estate platforms.
Homunity is a serious platform and offers quality offers with returns up to 10% interest.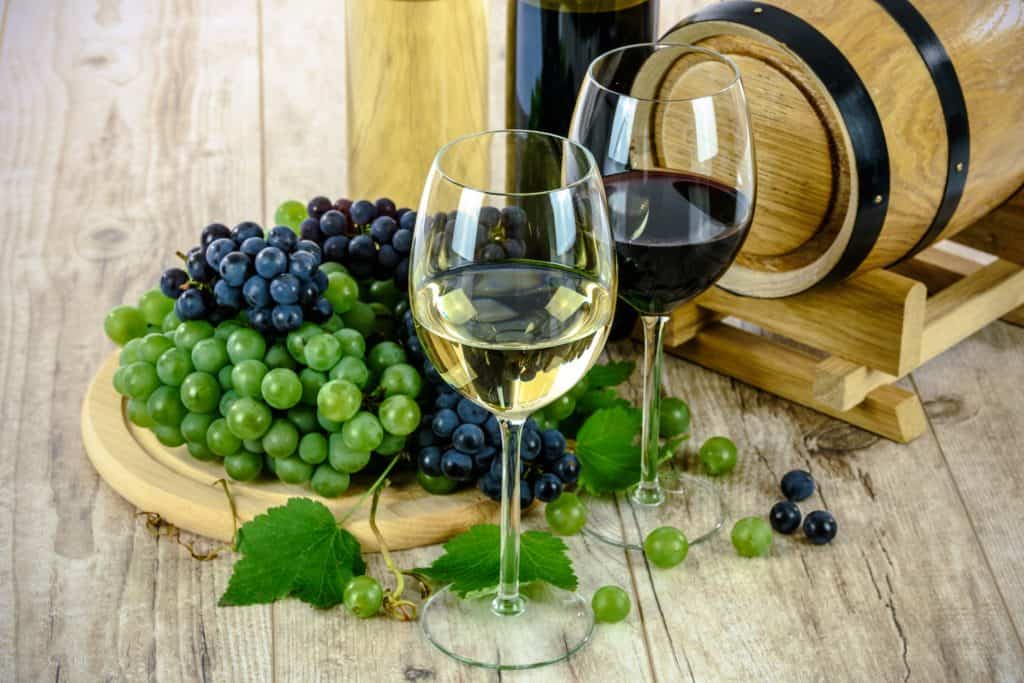 6. Investing in a wine collection
The prices of Grands Crus have increased by 4 to 8% / year for 20 years. It's much better than a bank account.
To invest in wines, knowledge of the market and the best opportunities require in-depth expertise.
You are a lover of good wines. However, you are already afraid to bet on the wrong vintages for your personal consumption. Suddenly, it is out of the question for you to bet alone and live on this market.
The solution ? Cavissima offers a fully integrated service with support in the choice of bottles with the best experts, a secure storage service and an online cellar tracking application.
7. Monetize his artistic creations
You are passionate about photography or you have a talent as a graphic designer.
You can resell your creations in the form of t-shirts or decorative items.
Redbubble therefore allows you to monetize your works and respect copyright.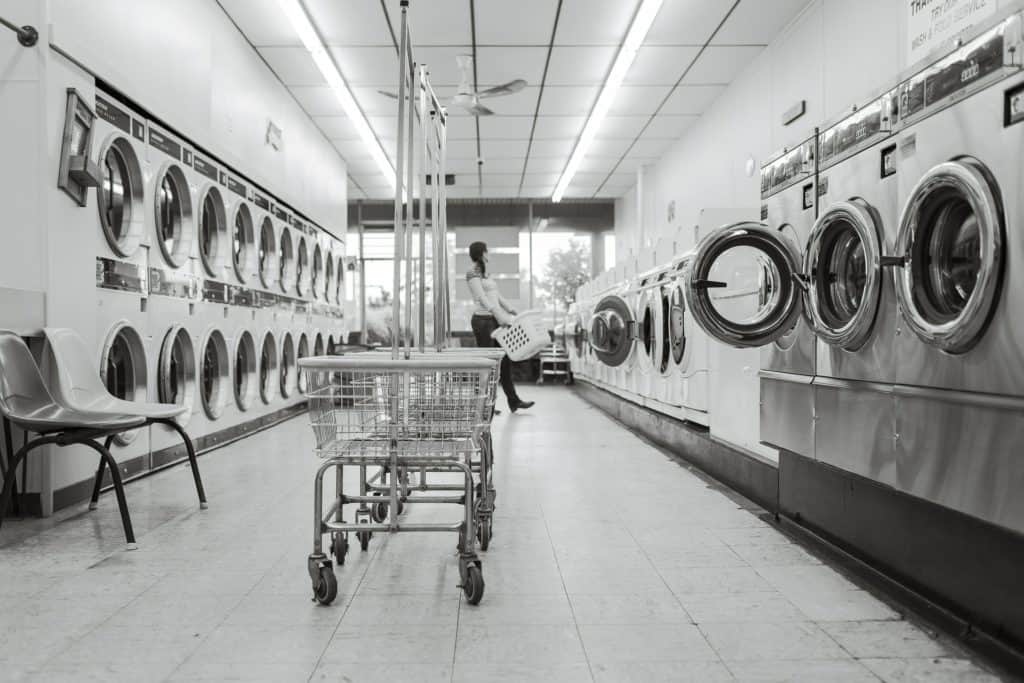 8. (Bonus) Invest in a laundromat
Starting a business is more like active income. There are, however, some exceptions such as automated services. Laundromats are a good example.
This requires little manpower and you can easily delegate certain tasks like maintenance. Franchise networks like Speedqueen supports you in the realization of this project.
Now you know about the existence of passive income and you have a few ways to start to start tomorrow.
Motivated to start without waiting? Here is a first tip. Find a simple idea that you fully understand. Take advantage of opportunities that use what you have at your disposal: your passions, your talents, your equipment, etc. Success will then be within your reach.
Do you want to go further in your financial independence? Join us to discover other passive income systems on our Facebook group "Entrepreneur Freedom".