Before starting this article on errors to avoid in e-mailing, take a look at your (or your) mailbox (es) mails. How many emails do you receive each day? How many Newsletter subscribers?
On our side, just in the theme of entrepreneurship, we are subscribed to 7 newsletters. Fortunately, all of sufficient quality that we continue to open them. Unfortunately, this is not the case for all the e-mails that we receive, so we said we were going to offer you an article on the errors to avoid absolutely by e-mailing.
Let's start ?
#1 : Send your mails with your own mailbox
This first error is fortunately more and more rare. However, we received the other day an email from a mortgage broker presenting us the latest news of the sector and its best rates obtained the previous month.
The idea was good … if he had not sent that from his box Orange with all visible recipients in the category "cc".
First information, his list is not huge, but that, as long as it is qualitative, it does not matter. Second info, I now have at hand thirty contacts ready to be exploited … what we will not do.
We took the time to make a phone call to our dear broker to inform him of this error and give him some basic good practices, how to manage his customers and prospects, how to maintain a perpetual conversation through a marketing tool Relational (such as Sendinblue), etc … His response stunned us: "I was convinced that" cc "meant" Hidden Copy ".
Missed! Morality of the story, to not reproduce this error to avoid in e-mailing, use a sending tool such as MailChimp, Mailjet or a complete solution like Sendinblue
#2 : Do not have a management list
From the moment we collect data, it is essential to set up a management of his list of e-mails. RGPD compliance has not been included in the list of errors to avoid in e-mailing, but obviously, comply with the legislation before starting anything.
Indeed, you can not send your e-mails to all-comers. Without any consistency, you lose your legitimacy with the people who receive your emails. As a result, unsubscribing will rain, or worse, you will end up in junk mail by not being open.

As a first step, start with two lists: the Prospects list and the Signed Clients list. The approach can not be the same between those who have already trusted you and those who still need to prove your expertise.
To your prospects, you will send sequences of emails with the objective of converting them into a customer :
Promotions for a first purchase
Limited time offer
Customer Testimonials
Reinsurance through your structure, your certifications, your workforce
Presentation of your partners
Announcement of events where they will be able to meet you: open doors, salons
On the other hand, your customers will probably be more likely to :
Buy a complementary or additional product
retain
Thank them for their trust
Announce the release of new products
Highlight an event
Start a sponsorship campaign
Solicit them for a testimony
Afterwards, you will have the opportunity to refine your lists even more. Depending on the typology of enrollments (men, women, couples, etc …) or their origin.
For example, if you are selling infoproducts, you will need to rank subscribers by the sales funnel used: Social Media Whitepaper or Complete Guide to "How to develop your Shopify Store?". The typology of these prospects will not be the same, so send them a different, ultra-targeted message.
#3 : Write an object that is not percussive
This point there is really irritating us. When you see an object of the type "Subscribe", it makes us think of François Damiens in his sketches "But go buy it!". Definitely one of the main mistakes to avoid in e-mailing: write an object that is without soul!
If you do not know the sketch, we offer you 4:20 min of happiness (sorry, it's in french) :
If we transpose this to errors to avoid in e-mailing, it gives that :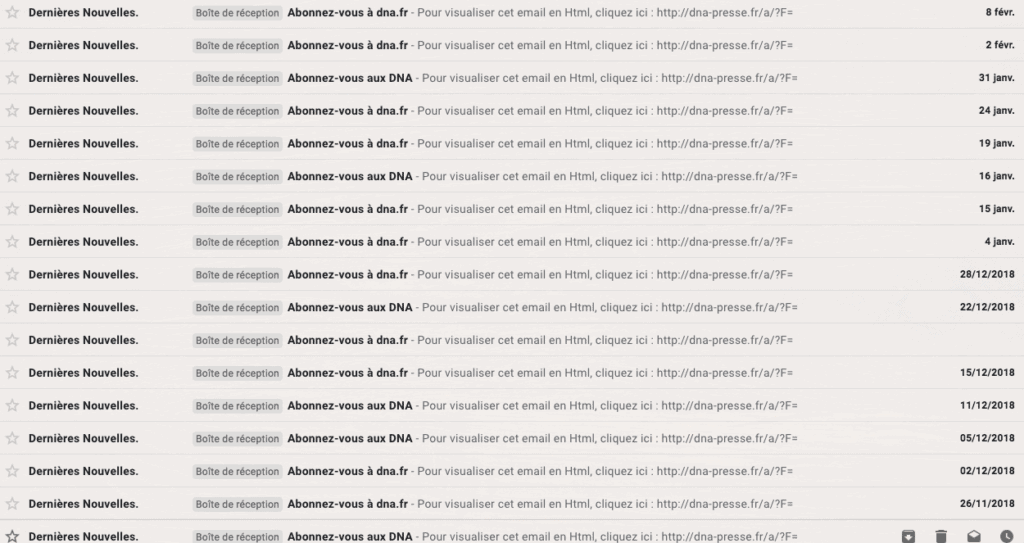 This is exactly what you should not do. A perfectly uncontrolled campaign, aimless and an empty shell. The content is not more glorious.
We do not hide that we have not subscribed.
#4 : Do not integrate CTA
In designing your e-mailing, the first step is to define your goal. Each campaign culminates.
The simplest way to build your e-mailing campaigns is to plan them over a relatively long period. Open a Google Sheets or Excel table, and prepare 4 columns :
List: Who is this campaign for? Hot prospects? Customers signed? The people who downloaded the latest free book?
Subject of the mail: We saw it in the previous point
Purpose of the campaign: where do I want to bring my target?
CTA: What should my target do after reading the email?
You have to think of integrating a CTA button into 100% of your emails. It must match your target and must make subscribers want to go further with you.
Side by side, two examples of successful CTA: Netflix and The Hive Who Said Yes. Both examples use verbs on their buttons to engage the reader. It's a common technique but it's much nicer than "Click Here"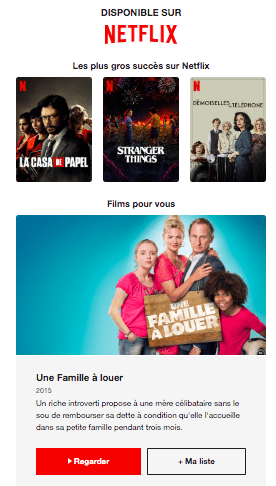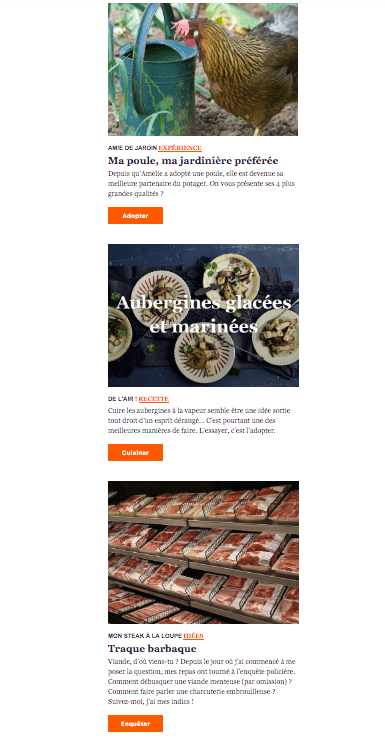 #5 : Send e-mails at the wrong time
In order to optimize the chances of your e-mail being opened by your recipients, the timing must be the object of a thorough reflection.
Indeed, the criteria to take into account to succeed in his campaigns are as much the sending frequency as the day and the hour of the week.
The recommendations regarding the best time to send your e-mailings are as follows :
According to the leader Mailchimp, the best days to send e-mails are Tuesday and Thursday. However, there is little difference with other days of the week. On the other hand, the Week-End seems to proscribe.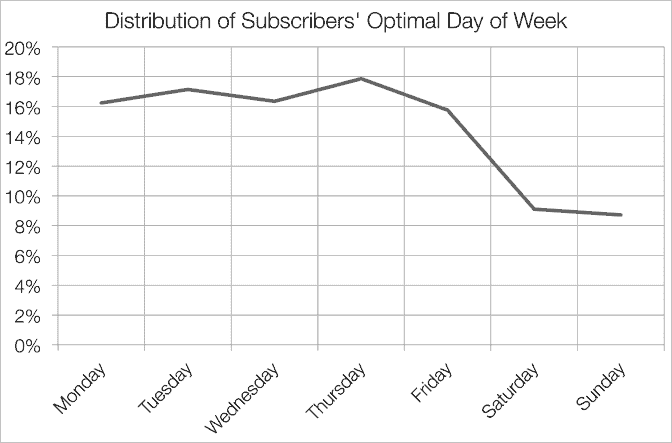 From a time point of view, it's pretty clear! The optimal sending time for e-mails is around 10am. Most readers open their e-mails within 60 minutes after receipt, so try sending from 9.30am.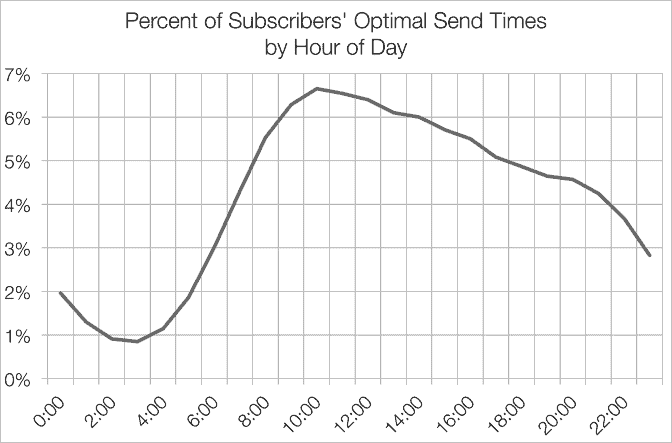 The best thing to do is to maintain a regular and qualitative sending frequency. Somehow you have to create an appointment that your recipients accept, even expect.

Again quoted as an example "The Hive Who Said Yes" sends two emails a week to its subscribers. Both are expected. The first is a Weekly Newsletter, bringing together the best articles of the week on the theme of sustainable and sustainable consumption. The second announcement to the registered products that will be available for sale at the next distribution. Their opening rate is excellent, The Letter reading as a magazine (we see in the subject that it is numbered).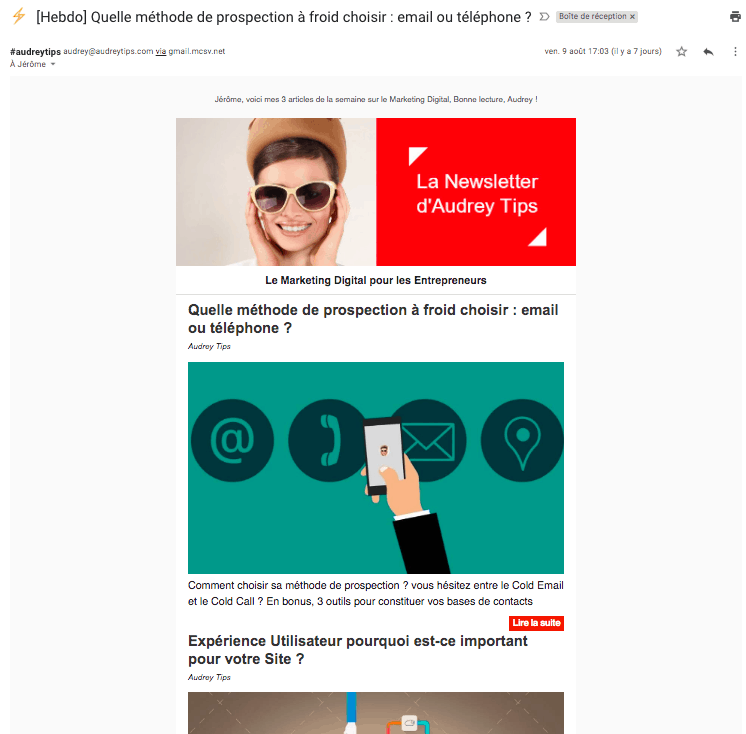 Also to mention: the weekly newsletter AudreyTips, including articles relevant to its target. Every Sunday evening, registrants have an appointment in their mailbox to fill up with new ideas and start the week ahead. !
#6 : Paint design
Not terrible to receive an e-mailing whose design is neither aesthetic nor sometimes even responsive!
By 2020, nearly 70% of e-mails will be read on the phone, so reading must be optimized and perfectly responsive.
The example below is a perfect example of what it does not do in e-mailing :
Object neither percussive nor precise. Do not want to click
The content of the mail is an image.
No CTA, no goal, no goal
Not really practical to read on Smartphone!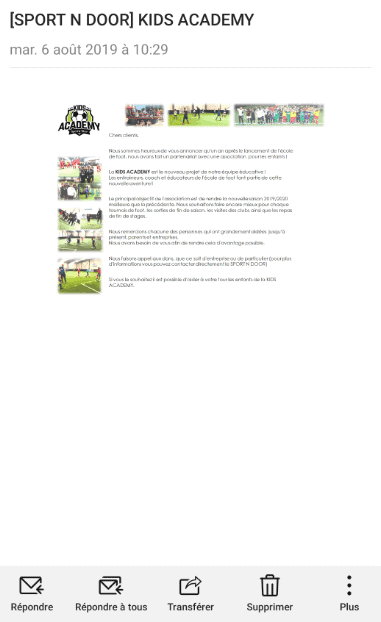 With the methods that exist today, you really have to do it on purpose to hold e-mailing campaigns of this kind, especially since it has been several months, even years, that their e-mails follow each other. look sadly. It's a sad compilation of errors to avoid in e-mailing.
So, "Sport N Door", if you go through here, take the opportunity to discover Sendinblue !
To end on a good note, here is an example which inspires us more confidence, you will probably share our opinion :
We appreciate the design of the object. The sender is clearly identifiable, we know who it is since we wanted to subscribe to his list.
A reminder of the sender in the template of the e-mail, links to Social Networks, a nice image that welcomes us. Below, a qualitative text that answers the question asked in the object (which made us open the email). Finally, two buttons to finish. One of them has been forgotten, but the idea is there. Finally, a reminder of contact details and Social Networks!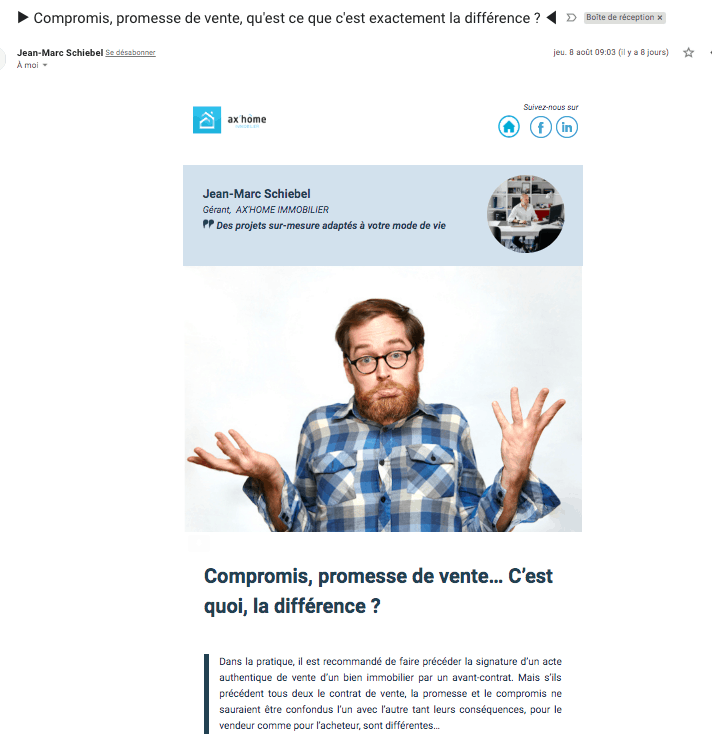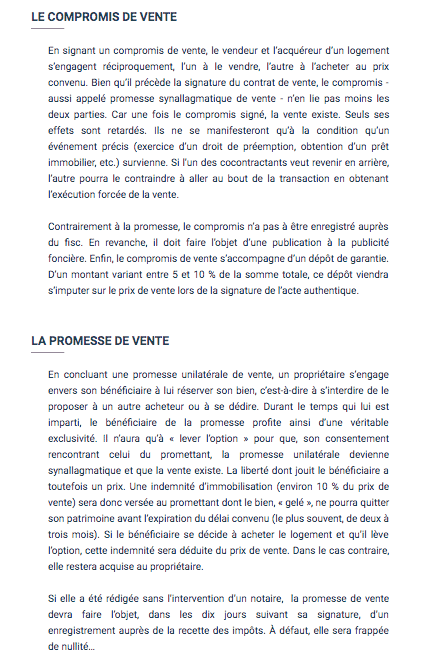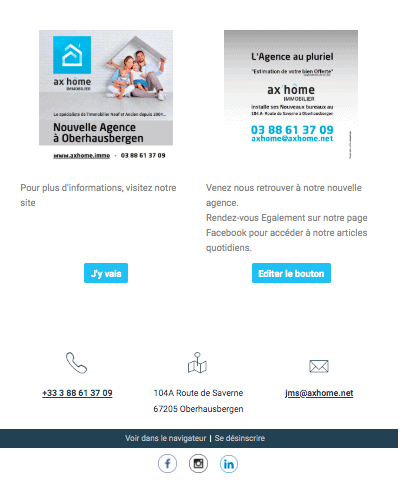 #7 : Forgetting the links to his Social Networks
You really need to think of email marketing as a global brick of your marketing strategy. You must think about the mesh of your presence, in order to better keep your prospects at home. So, your entire ecosystem needs to be connected :
Your showcase website or e-commerce site
The blog that is backed up
Your Social Networks, from Facebook to Youtube
E-Mails and your newsletters
Content sharing sites, Quora, Medium, etc …
Your physical address
A link must be achievable between each of these bricks, and it works in the reinsurance of your prospects as to the merits of your project. Nobody wants to receive an email that leads to a single sales page and no way of knowing who you are, what you do or who has already used your services.
Remember, in addition to CTA, to integrate in each of your e-mails small pictograms that lead to your Social Networks. It is also a great way to enter into direct dialogue with your subscribers since the proximity is increased. Indeed, it is not uncommon for users with a question to solicit marks directly by chat now.
In conclusion
You are now ready to prepare high quality e-mailing campaigns avoiding these common mistakes. Specifically, if you want to completely miss your email campaigns, it's simple. Just send a newsletter without image, with a text full of mistakes, a good Spam-friendly object and most importantly, send it at 1am to a list that has never heard of you.
---
On the same subject, you will also like : Emailing: 8 golden rules for an effective Newsletter